Punjab Engineers to contribute one day salary for flood victims: PEWS: The 'Punjabi Engineers Welfare Society'-PEWS today celebrated 52nd Engineers Day in the auditorium of Law Department, Panjab University, Chandigarh.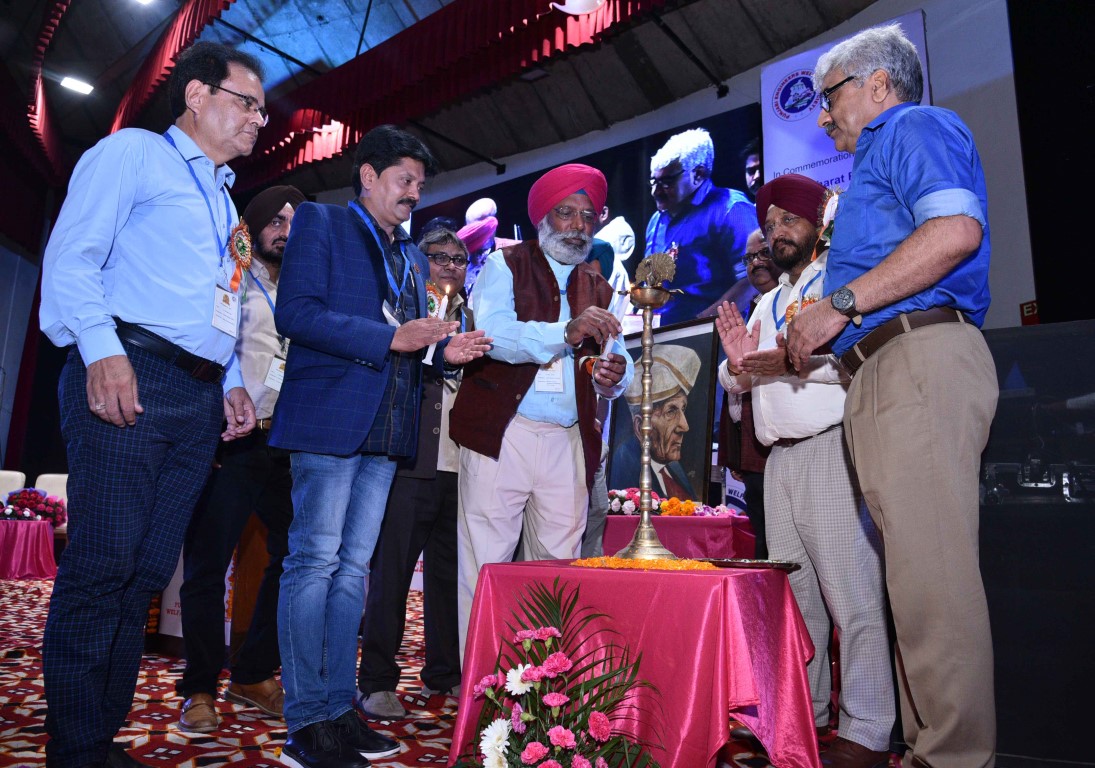 The engineers working in various departments, boards and corporations were present.
Er. Manmohan Singh, President of the PEWS while welcoming the guests and engineers appealed for help flood victims in the recent havoc of floods in Punjab. It was unanimously decided, that all the engineers of the state of Punjab will contribute one day salary to Chief Minister's flood victim relief fund.
The program was started with lamp lighting and a souvenir having a number of engineering article was released. The Engineers' day is celebrated, every year, to commemorate the birth anniversary of Bharat Ratna Awardee Sir M. Visvesvaraya, a prominent engineer of the country. He was the chief designer of the flood protection system for the city in Hyderabad in Telangana, as well as the chief engineer responsible for construction of Krishna Raja Sagara Dam in Mysore and Kawari Dam.
In this grand program the Chief Engineers of various departments retired since the last Engineers Day 2018 were felicitated. In addition, the engineers having significant contribution in the sports and other sectors were also recognized. SMS Sandhu, Chief Engineer (Retd.) PWD, recently appointed Chairman Punjab INFOTECH and Er.ML Sood, SE (Retd.), PWD, Chairman Punjab SC Finance and Land Development Corporation were also honoured.
S.S. Nahar, Addl. Director General, Ministry of Road, Transport and Highways, Govt of India was the Chief Guest on the occasion and he detailed out the importance of road network and highways in overall development of the nation. The acute shortage of water, its management and rain water harvesting was the highlight of the discussion by Vijay Raj Shisodya, rain water harvesting expert. 
Addressing distinguished engineers from diverse fields, Er Manmohan Singh, Member Punjab Infrastructure Regulatory Authority and other speakers highlighted the achievement of Engineering fraternity in the state of Punjab. He Said, "Engineers have achieved the great height in the world. We only need to update ourselves as technology is getting advanced within fraction of second. India has number of great Engineers but we still need more quality than the quantity. We just need to focus more on quality and advance technology."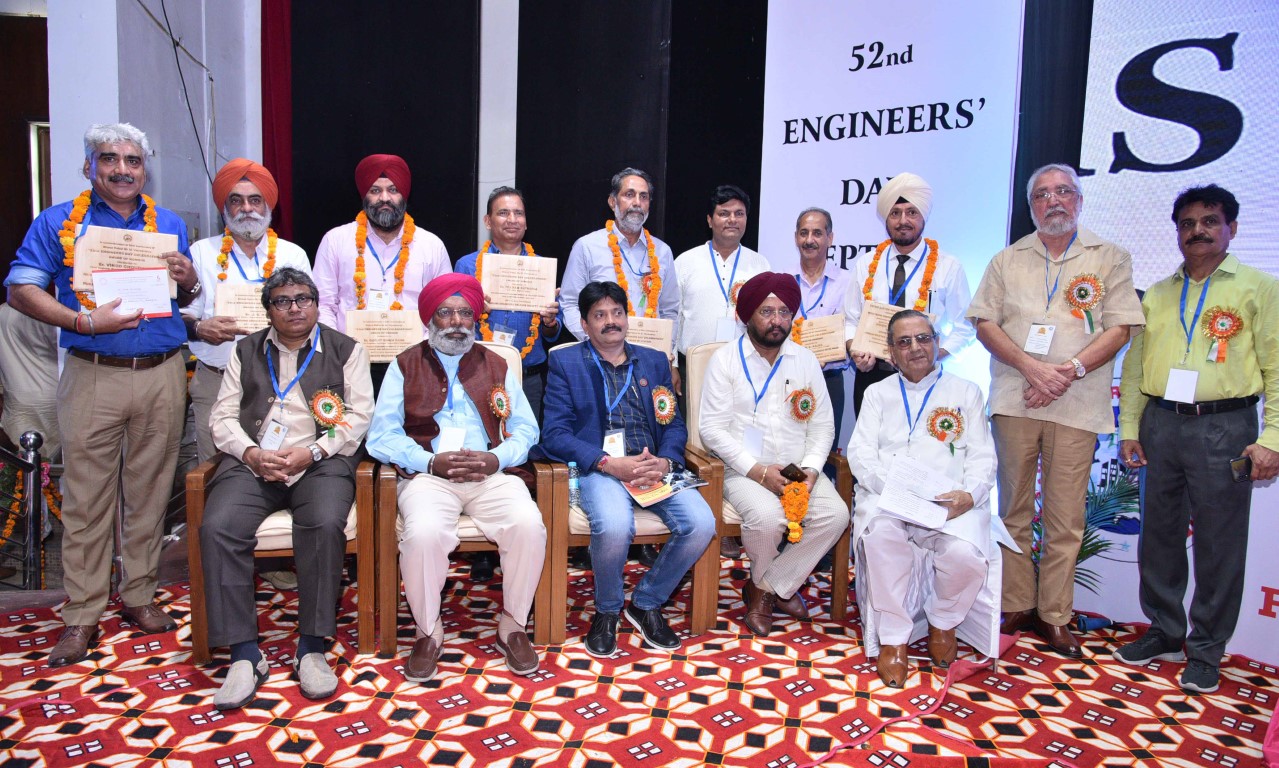 He said that the society represents all the engineering fraternity of all the departments, boards and corporations of Punjab Government and will make all sincere efforts for the welfare of the engineering sectors and sustainable infrastructure in the State of Punjab.
A renowned poet and film lyricist Shakeel Azmi from Mumbai regaled the audience.