6 Self-tailored Gifts that Speak your Heart Out for your Loved Ones: We all have special ones in our life with whom we share every important phase of life.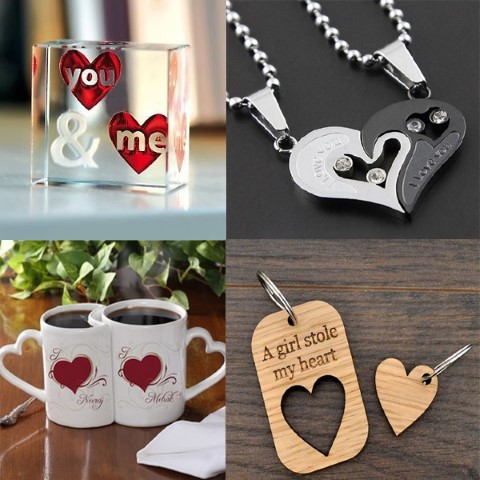 Everyone has one special day in their life and we got a golden chance to make it more special for them. Nowadays regular gifts items are very common and also have become very old fashioned. We have to think a little bit more with our creative minds. To make someone's day more delightful the gift has to be more presentable. And gifting self tailored things are taking new places to greet our loved ones.
So we have gathered some of the easy self tailored gifts that you can give to your special ones and surely they will appreciate.
Self made cake – If there is no homemade cake, then there's really a birthday of someone special in the house? Obviously not everyone has their own choices to make or not but it will make a powerful impact on your loved ones. A handmade happy birthday cake can do wonders than a normal market cake can't. You don't have to be a professional baker to bake a cake at home. You just need basic ingredients and an easy cake recipe with you. This one will make a very cute gift for the one who loves homemade cakes.
Set of masks – When you are going through your list you might be stuck thinking what to get everyone ? and As we are already aware of the corona virus and how it impacted all of our lives in just a few months. You can make the best gift of the year through the set of facemasks. This will be the one everyone will use for a very long time. Also they will have the advantage to style their face mask with different outfits. You can use cotton cloth or any of your own choice to make self tailored masks.
Family cookbook – Collect all the family recipes that have been cooked since ages.
You can make a cute handwritten book out of this. Try to make the use of cursive handwriting it will be attractive for the reader. It will be easy for the receiver to make delicious dishes quickly and simply by using minimal ingredients. You can make a cute combo of handmade muffins with this one or can also send cake online with it through cake delivery options.
Custom photo frame – Nothing is better than presenting clubbed memories from past to someone. Handmade gifts have their own vibe and come from the heart. It makes a perfect present and one can keep it till years. They can hang it around their room and will make an attractive home decor as well.
Handwritten recipe cutting board – It will make the best gift for someone who loves cooking in the kitchen. You can use your mother's favourite recipe and get it transcribed on a beautiful wooden chopping board. It will be a thoughtful and useful gift. These wooden chopping boards have a smooth grip and make one comfortable to cut the vegetables or other stuff. They can also use this as a display because it also goes well with home furniture.
Birthstone ring – Jewelleries makes the best gift. Birthstones make the jewelleries more personal. It makes it more meaningful and thoughtful. So you can give this special gift to your loved ones. As each one of us have our own birthstone according to our birth month in which we were born. Find out the birthday months of your closed ones and start making custom birthstone rings. Everyone will be thrilled after receiving such a special gift.
So these were some self-tailored gifts that speak your heart out for your loved ones.
Gifts come from the heart and nothing can take the place of handmade gifts. Surprise you near dear one with these amazing ideas.