VIGILANCEFILES 5 CHALLANS IN DIFFERENT CASES
HON'BLE COURTS PRONOUNCED SENTENCE IN 6 ANOTHER BRIBERY CASES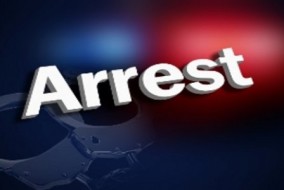 NewZNew (Chandigarh) : The Punjab Vigilance Bureau, in its anti corruption campaign during the month of December 2014 has been successful in nabbing 9 officers red handed while receiving the bribe whereas vigilance inquiry in 5 different cases has also been completed and subsequently the challans have been filed.
Disclosing this here, an official spokesperson of the Vigilance Bureau said that during the month of December, 2014, the vigilance Bureau has intensified its campaign and nine officers/officials were caught red handed accepting bribe. He said that all these officers were booked under Prevention of Corruption Act-1988. He said that two criminal cases were also registered against the corrupt employees. He said that the Vigilance Bureau has also initiated fresh vigilance inquiries in 8 different cases
The spokesman further said that during the hearing of another cases filed by Vigilance Bureau, the Hon'ble courts have pronounced sentenced to 6 persons in bribery cases.