Cervical cancer is the second highest cancer cause of women mortality in India. 8 women are dying every hour in India due to cervical cancer accounting for ~67,477 deaths in a year. Cervical cancer ranks the second most frequent cancer in women in India and the second most frequent cancer among women between 15 and 44 years of age. The cumulative risk of incidence of cervical cancer in women in India (age 0-75yeras) is 2.4% compared to 1.4% for the world.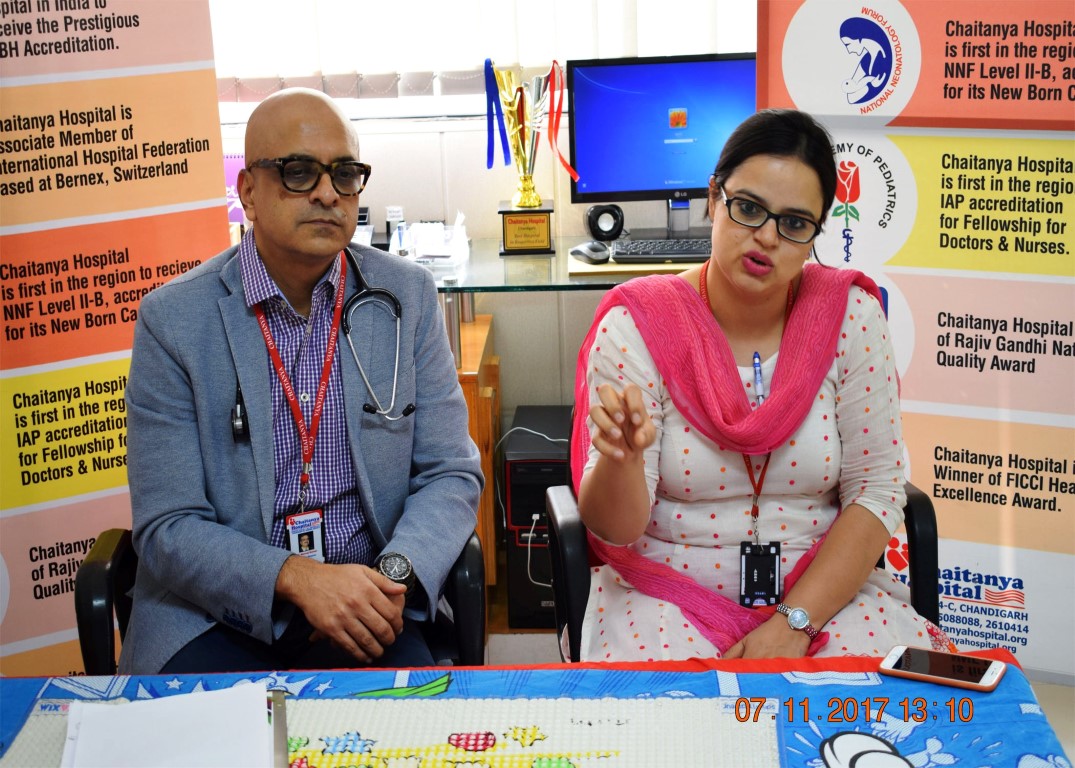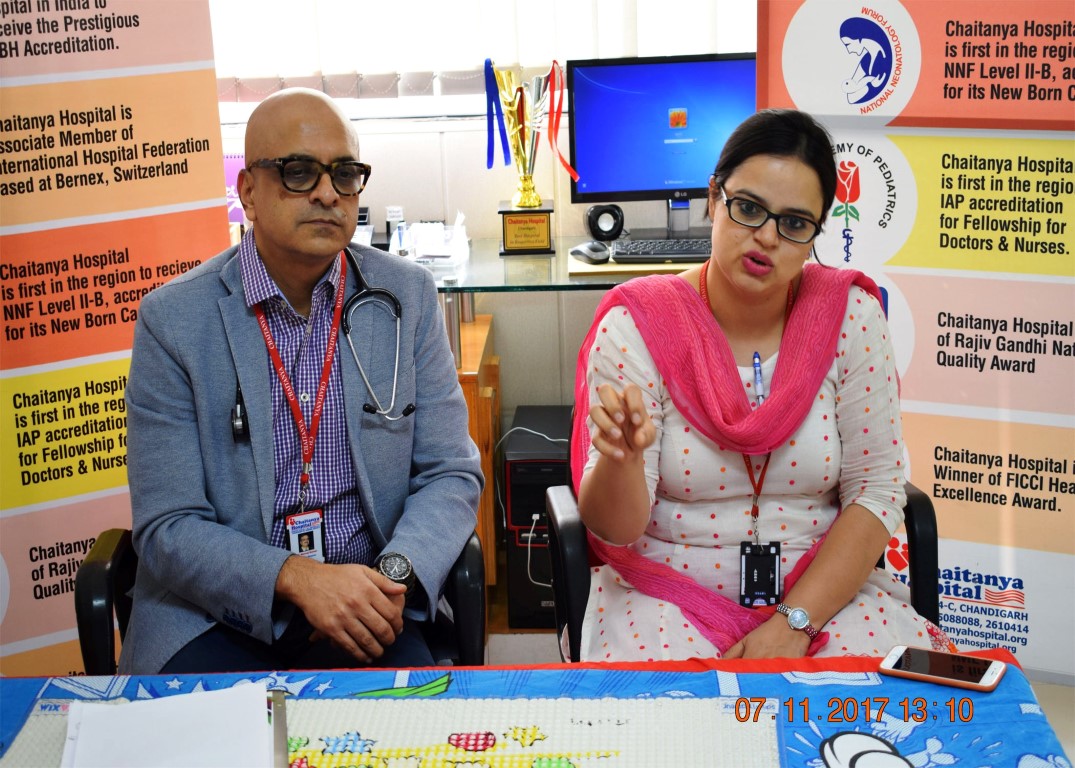 All women are at risk for cervical cancer. It occurs most often in women over age 30 but the infection with HPV can happen much earlier. The peak incidence of HPV infection generally occurs between the ages of 16 and 20 years. HPV infection usually resolves spontaneously, but it may persist, and cervical pre-cancer may follow. If untreated, these may progress to cervical cancer over a period of 20-30 years.
Dr. Neeraj Kumar, Head – Department of Pediatrics and Managing Director, Chaitanya Hospital, Sector 44, Chandigarh says, "HPV vaccine is recommended for girls above 9 years with a shot of two dozes that protect them against HPV infections causing genital warts and cervical cancer. The vaccine efficacy is best seen if it is administered to girls between the age group of 9-14 years".

Dr. PoonamGarg, Head – Department of Obstetrics and Gynaecology, Chaitanya Hospital, Sector 44, Chandigarh says, "There is a high number of cervical cancer cases being reported in Punjab over the last few years. However, awareness around Cervical cancer and the fact that HPV vaccine can prevent it, is very low. The immunization drive for administering HPV vaccine is a great step for protection against the killer disease."
Cancer of cervix is the second leading site of cancer among females with relative proportion (cancer) of 13% in Punjab. The average age adjusted incidence rates (AARs) of cancer of cervix in females for 14 districts in Punjab was 11.2 per lakh population in 2012-2013.
Worldwide there are 135 countries which have approved HPV vaccination for preventing cervical cancer and 84 countries have included it in their national immunization program.
World health organization recognizes the importance of cervical cancer and other HPV related diseases as global public health problems and recommends that routine HPV vaccination should be included in national immunization programmes, provided prevention of cervical cancer or other HPV related diseases, or both constitutes a public health priority vaccine introduction is programmatically feasible, sustainable financing can be secured, and the cost effectiveness of vaccination strategies in the country or region is considered.
Given the rising burden of killer disease the state government of Punjab has decided to include HPV vaccine to prevent cervical cancer in the state immunization program nearly 10,000 girls have been vaccinated in Bathinda and Mansa. Two high prevalence districts; 261 schools in Bathinda and 187 schools in Mansa were involved in the program. Ideal age for 2 dose HPV vaccination for preventing cervical cancer is between 9 – 14 years