Chandigarh shall play host to the prestigious Mrs India contest for the married women of Punjab and Chandigarh, to select Mrs India Punjab. The announcement was made here today at Hotel Aroma by Deepali Phadnis, managing director of Mrs India Pageants and Productions Pvt Ltd, and Jyoti Rupaal, Classic Mrs Asia International Popularity Queen 2017.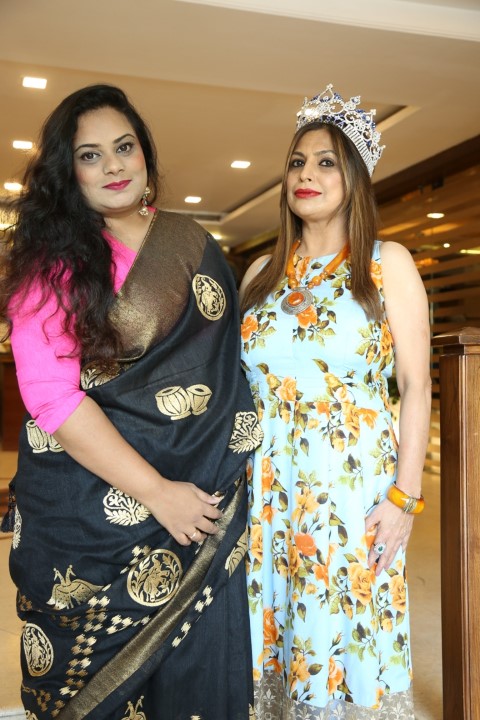 The exclusive Punjab edition has been introduced this year, to reach out to married women in Punjab and Chandigarh, which is known for beauty, strength, courage and dignity, Deepali said.
Mrs India Punjab is being organised by Jyoti Rupaal, Classic Mrs Asia International Popularity Queen 2017 and the First Runner Up crown holder of Classic Mrs India 2017, who is an Army Officer's spouse, a hospitality industry professional, an etiquette trainer and an educationist,
Addressing the media here today, Deepali Phadnis said that this is the largest platform for married women in India and the only gateway to the world's premium beauty pageants.
The pageant serves to show that married women are as confident, wise and spirited, as they were, when they were unmarried. It breaks the stereotype thinking on beauty and inspire others to feel good and beautiful about themselves" Jyoti Rupaal, the regional director for the Punjab edition, said.
"Any married woman, divorcee or widow from Punjab and Chandigarh, can contest in any of the three age categories, viz 'Mrs India Punjab-2018' ,18  to 40 years, 'Classic Mrs India Punjab-2018' , 40 to 60 years and 'Super Classic Mrs India-2018' above 60 years", Jyoti Rupaal informed.
The auditions for Mrs India Punjab will be organized on 19th of May 2018 and Grand Finale will be held on 9th of June 2018 in Chandigarh.
The registration is open and aspirants can register themselves online at www.mrsindiapunjab.com, for which the last date is 19th May, Jyoti Rupaal informed.
The six finalists of Mrs India Punjab 2018 shall participate as contestants for the crown of Mrs India 2018 and Classic Mrs India-2018 at the national level , to be held in Chennai.