AAP workers threaten to mass resign if Kulwant Singh given party ticket from Mohali: With rumours of Azad Group Founder and real estate businessman Kulwant Singh planning to join Aam Aadmi Party in Punjab, the ground workers in AAP are expressing their displeasure and planning a protest against this.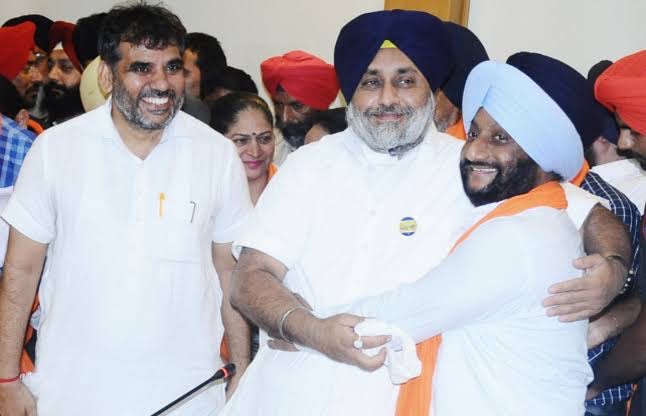 Party members are also staunchly standing against ex-Mohali mayor Kulwant Singh, who has a reputation of changing parties. Singh is being seen as a liability instead of an asset by the party members. 
Kulwant Singh, who was earlier associated with Shiromani Akali Dal, was expelled from the party when he decided to create his own party – Azad Group. Being the founder of this new party, Singh is now planning to join AAP ahead of the Punjab state assembly elections. 
Looking at this possibility, a group of ground workers of AAP in Mohali  are threatening to render mass resignation, i.e. if Kulwant Singh joins AAP and if he is given ticket from Mohali to contest the elections. Workers are also claiming that inclusion of Kulwant Singh in the party will damage the party's image among people. 
"Kulwant Singh has changed parties so often that there is no integrity left in his character. We will resign altogether if faces like Kulwant Singh are included in the party instead of more deserving ones. Kulwant Singh has decided to contest elections from Mohali but has not decided which party he will contest it from which shows how opportunist he is and is only concerned about contesting elections, gaining power and not about the people of the state," Nazir Alli Manoli, party worker said. 
AAP members, protesting against Singh, do not wish to welcome 'outsiders' in the party and believe that AAP is a party of ground level workers, and only those people who have a strong integrity and have worked relentless on ground level, especially during the farmers' protest and other major events, should be welcomed in the party. 
"We have also had a lot of ideological differences with Kulwant Singh in our previous encounters when he has been loyal to Azad Group or to Shiromani Akali Dal. Working with Kulwant Singh during the elections is bound to expose a rift between party workers, since we are not on the same page. We believe in different things and cannot work in tandem," Angat Singh Rurka said.
AAP members are also claiming that Kulwant Singh, who has lost the municipal elections earlier this year, is a spent force and does not have the bandwidth among people required to win the upcoming elections. 
"It would be an unwise move to include Kulwant Singh in AAP. Our national Head Arvind Kejriwal has time and again stressed on the fact that AAP is a party of down-to Earth people and a person like Kulwant Singh who has so much wealth and property does not fit the bill. We want the AAP leaders in Punjab to consider the voice of workers as well before deciding to include Kulwant Singh in the party," Mohan Giri, AAP worker said. 
Kulwant Singh who owns a fortune making machine – Janta Land Promoters Limited with a turnover of Rs 1200 crore – had been the first mayor of Mohali back in 2015. However, he has also had a series of failures on the ballot, when he lost Lok Sabha elections in 2014 from Fatehgarh Sahib. He was expelled from Shiromani Akali Dal, before losing the municipal elections held earlier this year.