Academic Prof Maninder Sidhu releases book on novelist Nayantara Sahgal's works: Professor Maninder Sidhu, Head Department of English and Centre for Research at PGGCG-11, released her new book titled 'Nayantara Sahgal: A Century of Political Insights' on May 12, 2023 at the Government Museum and Art Gallery, Sector 10, Chandigarh.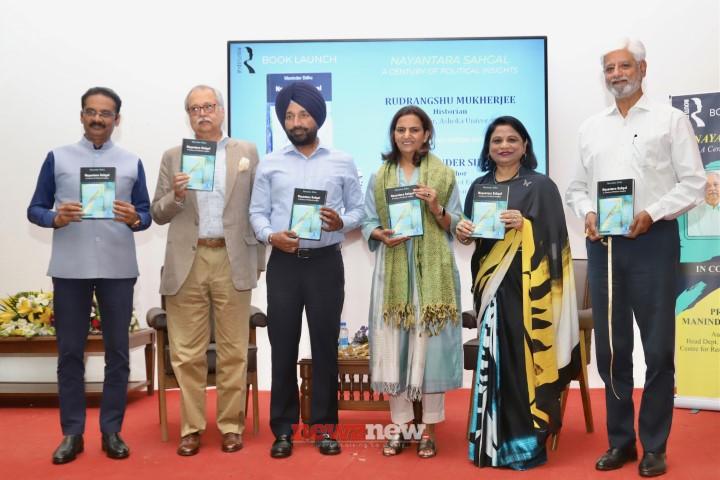 The book was launched by Professor Rudrangshu Mukherjee, eminent author,historian, journalist and currently Chancellor, Ashoka University in the august presence of Ashok Mittal, Member Parliament and Chancellor, Lovely University; Satnam Singh Sandhu, Chancellor, Chandigarh University; Madhu Chitkara, Pro-Chancellor, Chitkara University and Ramesh Vinayak, Executive Editor Hindustan Times.
The book launch was followed by a discussion between the author and Professor Mukherjee on how the book captures the political and historical aspects of Sahgal's works and analyzes it alongside the works of prominent 20th century thinkers and writers like VS Naipaul, Salman Rushdie and Arundhati Roy. Special critical attention is given to the representations of historical events such as the Freedom Movement, Partition, Emergency, reorganization of the state of Punjab, Naxalism and nationalism in the book.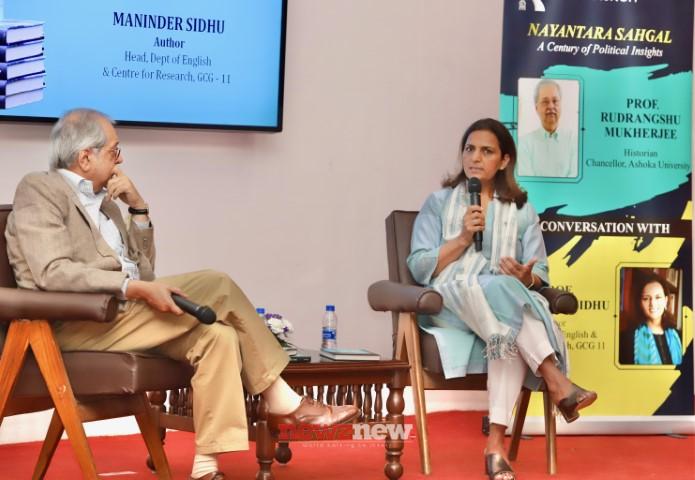 The book will be of interest to academicians, literati, theorists and historians. Professor Sidhu observed, "Sahgal has witnessed different ideologies and regimes unfold and shape modern Indian and world history for nearly a century. Her writings capture the political ebb and flow and remain a vital link in the History-Fiction tradition, particularly in the post-colonial domain".
Also in attendance were notable personalities from the world of literature, education, art, administration and journalism like Manraj Grewal Sharma, Resident Editor Indian Express; Pranav Gupta, Co-founder Ashoka University; Viswajeet Khanna, Chairman Punjab Power Regulatory Commission; and Neelkamal Puri.