The Admission Committee for Professional Courses (ACPC) just published the seat allotment results for Undergraduate Engineering (B.E) Degree programs. The ACPC 1st round allotment results have been published today and the students can check the same from either of the official websites: www.jacpcldce.ac.in or www.gujacpc.nic.in. Read below for more information on ACPC, ACPC allotment.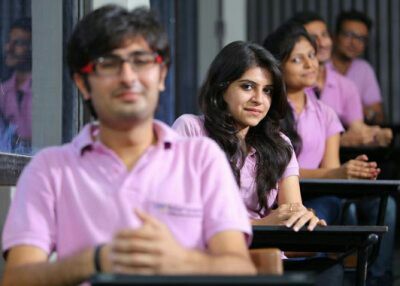 There are as much as 68,323 seats available in 141 Engineering Colleges across the State of Gujarat. As per the data fetched from ACPC, total 42,347 students have applied for admission this year, while around 41,848 students were included in the ACPC merit list published earlier. The Committee has asked all the engineering aspirants to register themselves for admissions and accordingly, the provisional merit list was published on 17th June.
ACPC had also conducted the mock allotment round, in which some 34,782 seats were allotted to the applicants, leaving 24,231 seats vacant. The allotment was done for around 59,013 seats in the mock round. The publication of mock round results also revealed lowering interest among students for Electrical and Electronics branch as out of 90 seats, only 6 were allotted to the students.
Overall, there are 30 streams for Engineering program, out of which only 18 streams managed to attract above 50% takers. 12 streams had more than 50% vacant seats in the mock round and while the trend may improve in the first round, many experts fear the number of vacant seats will remain much higher this year.
ACPC had published the final merit list on 27th June along with the mock round result. The applicants were asked to fill/ alter the choices for actual admission Round 1 between 27 June to 2 July. ACPC first allotment list is scheduled to be published today on 5th July and the allotted students will have time till 12th July to deposit the tuition fee and generate the admission slip through online mode.
The students will be able to check ACPC 1st round result from the official website after logging in the candidate panel. The details regarding the tuition fee to be paid along with the procedure can also be checked from the ACPC website. The admission committee will publish the status of vacant seats on 13th July and the remaining seats will be up for grab in the second round. The students allotted a seat in the 1st round will be able to cancel their admission through the website up to 21st July. The academic term in all Engineering colleges is scheduled to commence from 27th July.
For Pharmacy admissions, the admission committee has received encouraging response. As much as 12,339 PINs were issued this year, while 11,311 students registered themselves for admission. In the merit list published on 29th June, 11,220 students were include while there are only 5,104 seats available in 77 Pharmacy colleges for the academic session 2017-18.