The Black Lady is back to woo the Punjabi Film Industry at the 2nd Edition of Jio Filmfare Awards Punjabi 2018
The coveted Black Lady has come calling yet again with the second edition of the most celebrated Jio Filmfare Awards Punjabi 2018. The most distinguished award ceremony which celebrates excellence in Punjabi cinema will be held on 23rd March at Mohali Sports Complex. The date of the main ceremony was announced at Reliance Digital store at Elante Mall, Chandigarh, which commenced with lighting the ceremonial lamp by the talented actress Neeru Bajwa and Filmfare editor, Jitesh Pillaai.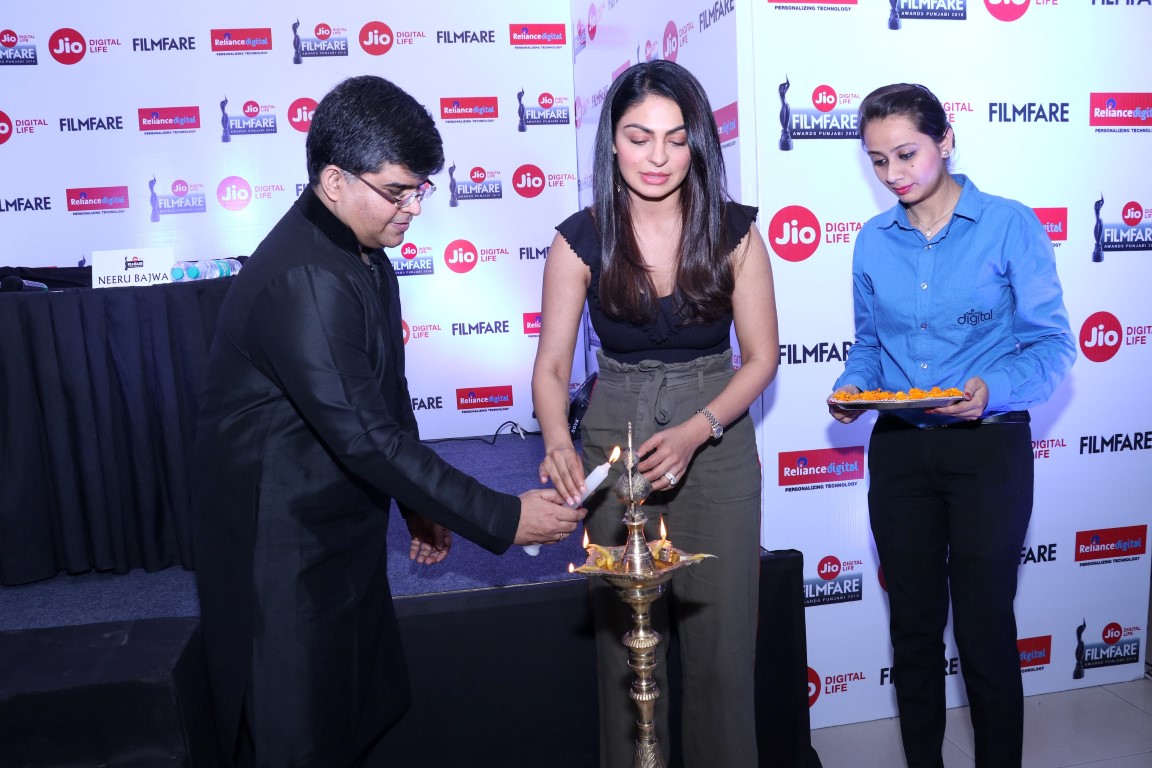 The iconic awards which has not only been the epitome of acknowledgment in Bollywood but Sandalwood and Tollywood, marked it's footprint in the Punjabi film industry last year. The first edition garnered a phenomenal response and now with the 2nd edition, it will once again recognize the efforts of the artists and technicians who have put together a great cinematic experience for the audience.
Speaking on the occasion, editor of Filmfare Mr. Jitesh Pillaai commented, "India's diverse regional film industry has the potential to add a lot to the growth of Indian Cinema. Punjabi Film industry in a short span of time has established itself as strong platform showcasing cinematic excellence. It gives us immense pleasure to bring the 2nd edition of Jio Filmfare awards Punjabi and recognize the efforts put forth by the artists and technicians."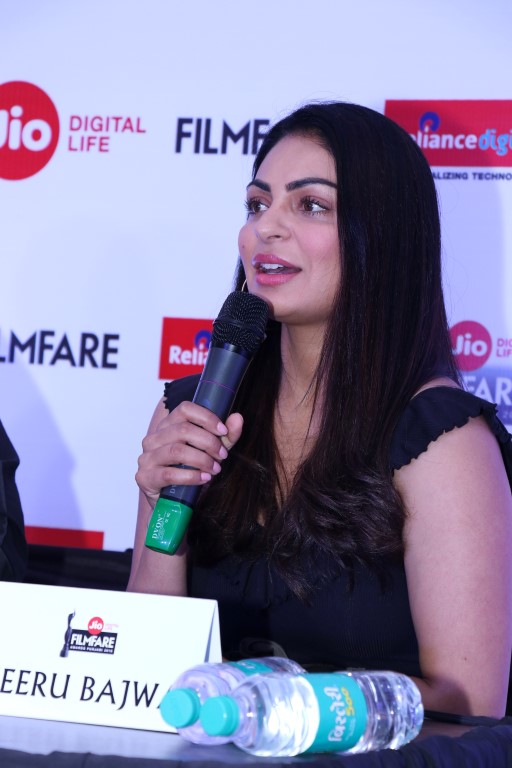 A visibly ecstatic actor Neeru Bajwa said, "I've been waiting for Filmfare to come to Punjab for a very long time. I feel somehow Filmfare validates an industry and with it being a part of every film industry, we were always waiting when it would come here. It is a proud moment for all of us. I am just thrilled and so excited about this year, as I couldn't be a part of Filmfare last year."