Amp-Up the Look of Your House with These Exterior Paint Color Combinations: Colors have a huge impact on the look of the house, needless to say, that the exterior of your house is what comes into notice first by all.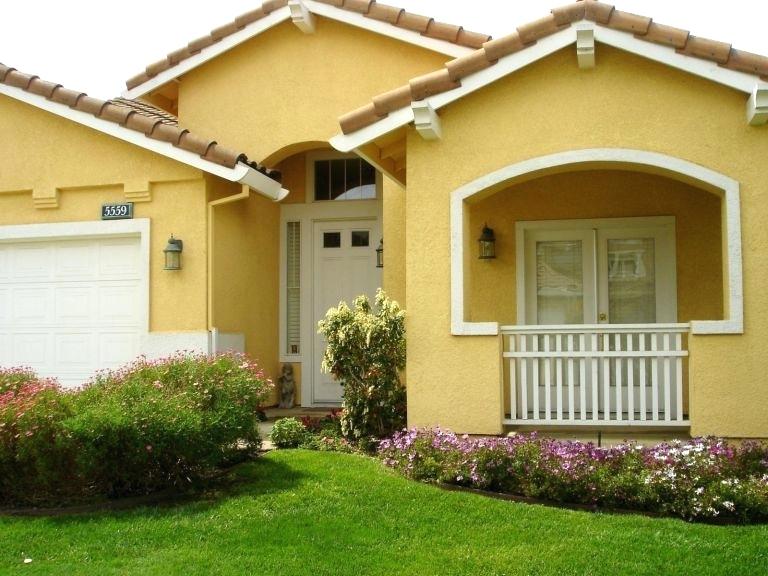 Unlike interiors, the exterior of your house has many additional elements like the roof, trims, main door, windows that you should be mindful of while choosing the paint color combination. 
Most Indian home exteriors use a tone-on-tone combination, this means hues from similar color families are used, however, if you are a free-spirited person, there is no dearth of contrasting color combinations that you can use to give your exterior an eye-catchy look.
 If you live in Pune, your home is exposed to extreme summers, rains, and cold winters. Hence it is important to use paints that can withstand these drastic climatic changes. It is best to hire professional painting services in Pune to undertake your paint job because they know what exactly your walls need. With the market being very competitive these days, you can request an estimation online from different companies like Asian Paints, Nerolac, etc, and compare the Asian Paint service cost with others to pick an expert that fits your budget.
Spruce up the look of your exterior walls with some great paint color inspirations listed below.
Calming Blue with Cheerful Yellow:  Blue is evergreen and timeless color that is unanimously loved by all. Injecting a burst of yellow to your blue exterior can give it a whole new perspective. Many people shy away from painting their exterior with two primary colors, but when executed correctly, it is nothing but charming. Blue is so much more than just its light and dark shades that we know of. The aqua, turquoise, teal are some shades of it that blend perfectly with canary yellow, butterscotch yellow, or subtle mellow yellow.
Olive Green and Beige: Green is a versatile color that goes well with any neutral shades. Off all the shades of green, olive green adds a warm and modern look to your exterior. Pairing it with beige gives it a perfect balancing and soothing effect. If you have a wooden or brick roof, then olive green and beige are a perfect pick for that rural modern look of your house.
Orange and Grey: Burnt orange looks particularly nice when paired with a cool color like grey to give your exterior a lively look. This combination renders a medieval touch to your house, yet making it look stoic and stylish. Go easy with the orange, pull off burnt orange on the trims, windows, and front entrance to avoid it from making it look overwhelming.
Peach and White: Peach is a unique color blending pink and orange tones, that is soft and easy on the eyes. If you like to keep your house minimalistic, pair your peach exterior with stark white. To break the monotony of playing safe, the combination of peach with royal blue gives a vibrant look to your exterior.
Lime and Charcoal: This color combination is perfect to make a bold color combination statement for your exteriors. Charcoal adds an element of mystery while a dash of lime green is enough to brighten up the whole exterior.
Above are few recommendations for your exterior walls' basis what's trending in latest. For more color inspirations, there is a sea of information online for you to explore.