Amway India celebrates World Health Day: With the primary objective of providing quality healthcare to the underprivileged children, Amway India, the country's largest FMCG Direct Selling company, organized free health check-up camps in 14 locations across the country.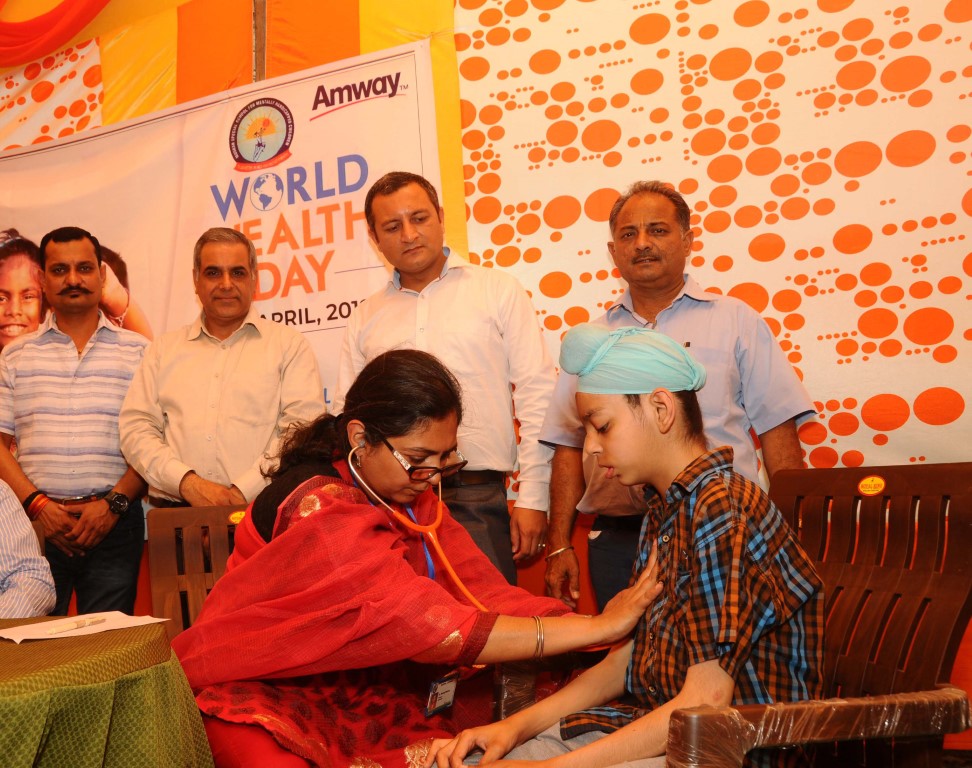 Commemorating the World Health Day, this initiative also included an interactive and educational session with the aim to improve the nutritional knowledge and practices inclusive of hygiene practices and daily dietary requirement.
In Ludhiana, Amway India organized a health check-up camp for the children of Muskan Welfare Society. The medical check-up team comprising of General, ENT and Skin specialists provided important health-related information and recommendations to the children. The event witnessed active participation from 50 children who attended to assess their health status.
While stressing the importance of observing World Health Day, GS Cheema, Sr. Vice President, North & South, Amway India, said, "As part of Amway's CSR philosophy of helping people live better lives, our initiative for the World Health Day is focused at improving the quality of life of children and the community at large. Through this initiative, we emphasize on building awareness on preventive healthcare practices to ensure healthy living. We have received an overwhelming response for the initiative, which has benefited over 1000 children across the country. We are confident that this kind of planned and continuous health interventions will further complement the Government's efforts towards building a healthier nation"
"The World Health Day is held to mark the importance of health for all. The day is focused on promoting healthier living habits that increase the life expectancy of people around the world. We wholeheartedly thank Amway for organizing this health check-up camp and also for the health & nutrition awareness session", commented Ashwani Vohra, President, Muskan Welfare Society, Ludhiana.
Keeping up with its commitment to help people live better lives, Amway launched Project Sunrise in India to support underprivileged children. The company works with 16 NGO partners under Project Sunrise in the areas of education, health, and hygiene for the welfare of the children. In line with their vision, Amway had also launched Power of 5 campaign to raise awareness on the issue of childhood malnutrition and bring in the much-needed behavioral shift in mothers and communities at large. Amway India, with its health initiatives, aims to make a positive impact in the lives of people.