Social takes devotees Through the 9 Nights with a Special Menu: Social Sector 7 is celebrating the Nine days of Navratri with fervor and festivity. Through these Nine Nights, guests visiting Social can look forward to authentic delights of Satvic food served on the Social menu.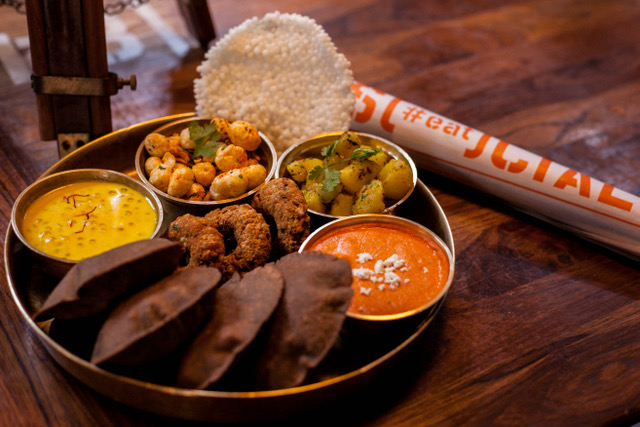 During these auspicious nine days, Navratri food will be cooked separately as per the religious belief of consuming Satvic food during Navratri pooja.
A team of specialized chefs have put together a cyclic food menu which includes Satvik food comprising of Satvik ingredients. A special 'Social IX-C ki Thali' comprising of Satvik ingredients prepared without onion & garlic will be served to devotees fasting on the occasion.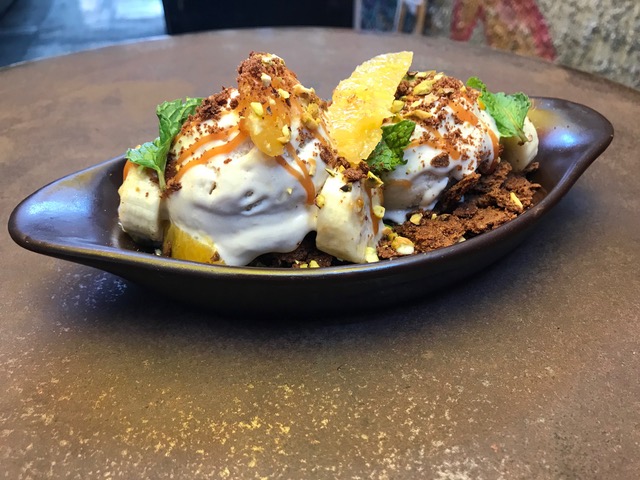 Sabudana Vada with Coconut Chutney
       Aloo Tiki Chaat with Pineapple, Tamarind and Mint Chutney
       Kuttu Paneer Pakodas
       Navratri Khichdi
       Social IX-C ki thali
       Homemade Banana Ice Cream with Kuttu Crumble
       Kulfi with fresh fruit
The above menu is priced starting from Rs. 150. The Social IX-C ki Thali is priced at Rs. 350. The extensive Navratras menu is available during lunch & dinner hours everyday. So fast & feast and reserve your table in advance.
Where: Sector 7 Social, Chandigarh
When: April 6 to April 14, Lunch & Dinner
Where to go: Sector 7 Social, S.C.O. 37, Sector 7C, Madhya Marg, Chandigarh
About Impresario Entertainment Hospitality Pvt Ltd:
Impresario Entertainment & Hospitality Pvt. Ltd. is a company founded by Riyaaz Amlani & Kiran Salaskar. IEHPL began its journey in 2001 with its maiden venture, Mocha – Coffees & Conversations, which has been Impresario's claim to fame.
Impresario has a team of the brightest and most experienced hospitality professionals dedicated to experiential dining. Their core strength is in understanding the changing dining out habits of new young India and delivering quality dining-out experiences tailored to delight their guests.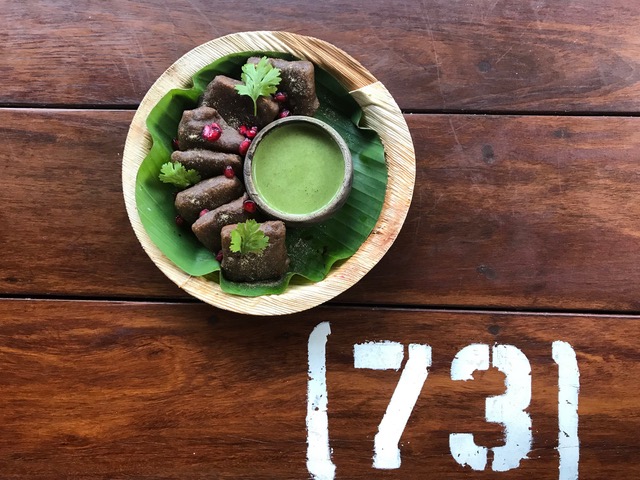 Over the years, Impresario's operations have cumulatively expanded across the country and its umbrella of brands now includes Smoke House Deli (the transformation of refined dining into casual chic), Salt Water Café (a contemporary take on timeless European
cafés), The Tasting Room (quaint wine haven) and Stone Water Grill (modern world cuisine accentuated by a wood fired oven and charcoal grill) and Le Kebabiere (authentic Indian recipes with a menu that pays homage to the celebrated Kebab) in Pune.