Art and thought come together to promote Gandhian ideology and sustainable development: Art and thought came together to promote Gandhian ideology and sustainable development on the second day of the 14th Global Youth Peace Festival organised at the Indian School of Business, Sector 81, Mohali here.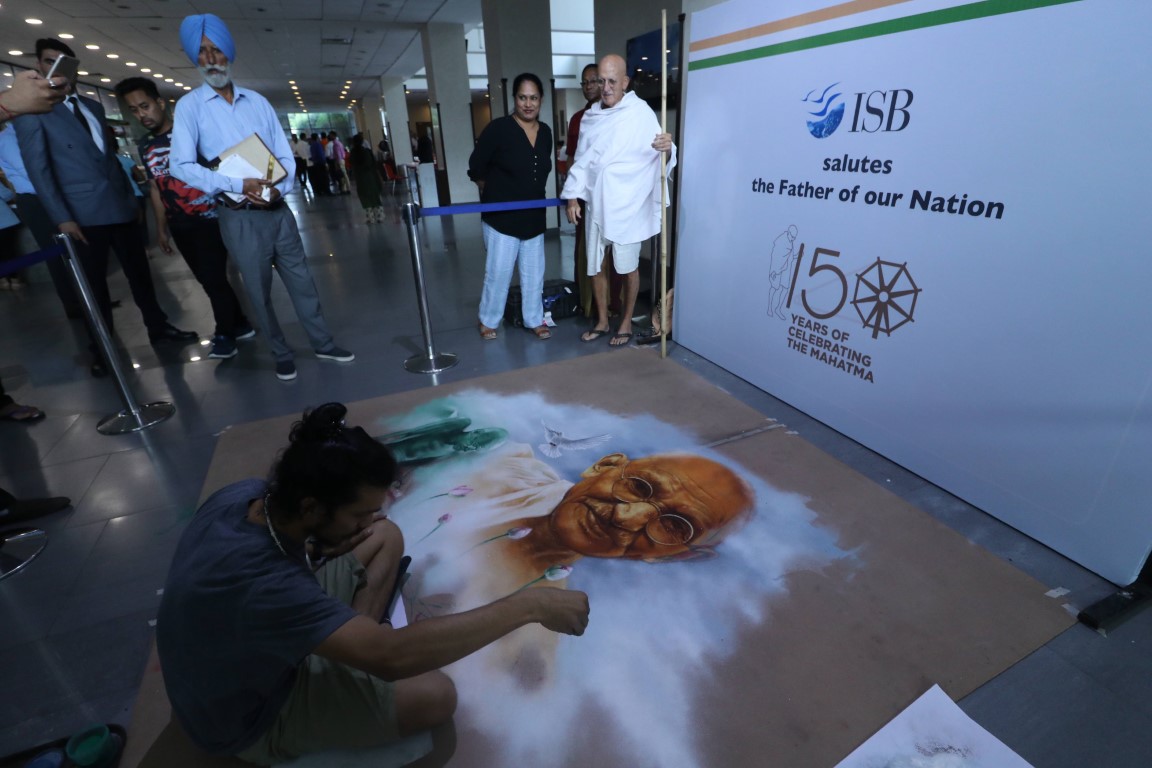 The highlight of the day was a rangoli painting on Mahatma Gandhi by artist Pramod Sahu from Raipur and five breakaway sessions on "transforming ideology and action" which built upon the theme of Leave No One Behind.
An art workshop on the theme of "Living in Harmony with Nature" at Carmel Convent school led by famous artist Anna Karina Jardin from the Phillipines was another highlight of the day. The workshop was sponsored by the Department of Forests and Wildlife, Chandigarh Administration in collaboration with YuvSatta and ArtDialogo Asia.
The five concurrent sessions at ISB were on the themes of "environment and sustainability"," media and creative story-telling", "play for peace", "inclusion and access" and "social entrepreneurship" . The delegates from various countries talked about how some of their work on some of these issues is helping to transform society.  Stories of change included transforming the education system in Afghanistan, women's participation in municipal councils in Sri Lanka, climate activism in India and women's empowerment across several countries and continents.
"We in Afghanistan have been trying to get children and young people into schools and colleges," said Nadeem of Afghans for Progressive Thinking". "We feel that the media gives only picture of Afghanistan – that of conflict and strife. We are striving to propagate the other picture."
Women delegates from Srilanka shared how their participation in local self-governance is changing the development indices in the country.
In the afternoon, the young delegates presented the conclusions and recommendations from their brainstorming sessions. This was attended by Kumara Guru from ISB, Nicky Kaur from  Chandigarh Spinal Rehabilitation centre, Jamal Idris from Sudan, Anna Karina from Philippines and Pramod Sahu, Rangoli artist from Raipur.    
On the occasion, youth leadership awards were presented to Chandrika De Zoysa from Srilanka; Okab Kiwan and Abdul Monem Alsawa from Syria, Ketut Saputra from Indonesia; Bawa Hu from Myanmar and Hiranya Hazarika from Assam, India.