Artificial intelligence has transformed treatment of cardiometabolic diseases, says Dr Arun Kochar: Cardiometabolic diseases, also termed unhealthy lifestyle behavioural diseases, are a group of ailments that are inter-related and are a common cause of mortality.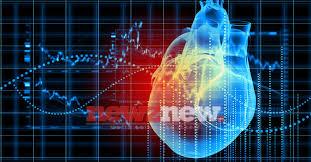 These diseases primarily include heart attack, stroke, diabetes, obesity, insulin resistance, non-alcoholic fatty liver disease and hypertension.  If left untreated, cardiometabolic diseases may lead to grave outcomes, and can prove to be fatal in some cases.
Dr Arun Kochar, Additional Director, Department of Cardiology, Fortis Hospital Mohali, explains the causes, symptoms and advanced treatment options to treat such disorders.
Risk Factors
Diabetes and hypertension are the most common cardiometabolic diseases and pose a major health challenge despite advanced research dedicated to them. Diabetes damages kidneys, thereby causing salt and water retention, which in turn leads to a rise in blood pressure.  However, cases of people getting afflicted by both the diseases have increased manifold in the past few years.
Prevention better than cure
Stating that cardiometabolic diseases can be easily prevented with certain lifestyle modifications, Dr Kochar, added, "Regular physical activity, balanced diet, abstaining from alcohol consumption and smoking, maintaining a healthy weight and regular health screenings can help prevent these co-morbidities."
Artificial Intelligence
Artificial Intelligence (AI) is the latest and most advanced technology being used in the management of chronic cardiometabolic disorders. AI is an effective tool to detect diseases of the heart, brain, genes etc. which can prevent heart disease and stroke.
How does AI work?
Discussing the technology of artificial intelligence, Dr Kochar, says, "A digital replica of a patient's metabolism is created based on thousands of digital data points collected from sources, including non-invasive wearable sensors and patient's own self-reported preferences.
With the help of machine learning, accurate and personalised information is generated across patterns such as nutrition, sleep, activity and breathing processes. The digital replica of the individual's metabolism is created and helps predict possible future patterns due to disease. This allows us to take corrective steps to avoid the health condition from worsening."
About Fortis Healthcare
Fortis Healthcare Limited – an IHH Healthcare Berhad Company – is a leading integrated healthcare services provider in India. It is one of the largest healthcare organizations in the country with 27 healthcare facilities (including projects under development), 4100 operational beds and over 419 diagnostics centres (including JVs). Fortis is present in India, United Arab Emirates (UAE) & Sri Lanka.
The Company is listed on the BSE Ltd and National Stock Exchange (NSE) of India. It draws strength from its partnership with global major and parent company, IHH, to build upon its culture of world-class patient care and superlative clinical excellence. Fortis employs 23,000 people (including SRL) who share its vision of becoming the world's most trusted healthcare network. Fortis offers a full spectrum of integrated healthcare services ranging from clinics to quaternary care facilities and a wide range of ancillary services.