NewZNew (S A S Nagar) : Ashmah International School, Sector 70 celebrated Red day at it campus,  When Red Colour was worn by students as well as teachers when Red Colour dominated the minds school students to enhance their feeling of joy and happiness. Singing and recitation competition was also organized for junior section to enhance the confidence level and to make it memorable for them.
Besides junior section was decorated in an attractive manner with different colours of balloons and ribbons. Students were also told the significance of the Red colour and its direct influence on mind, thoughts, mood and behavior as red is the color of blood, and has strong symbolism as life and vitality. It brings focus , essence and passion of life. Later, Painting competition of fruits & vegetables of red colour  was also organized for the Students, Where imagination and innovation was witnessed in their paintings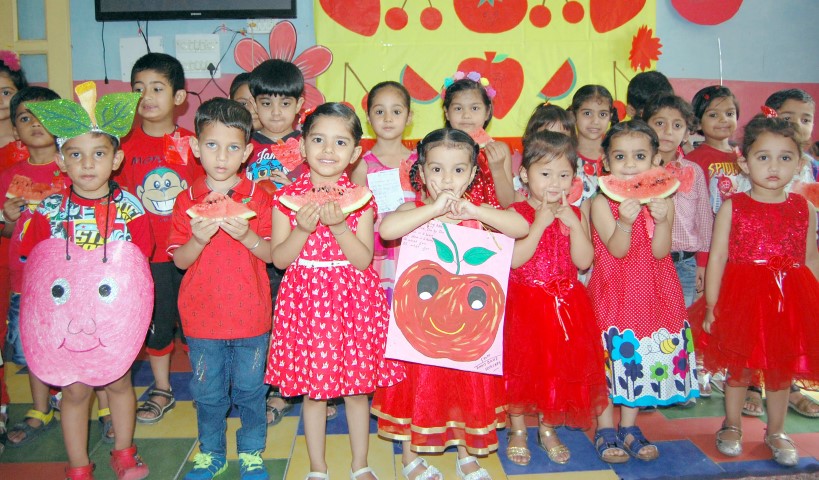 Principal Amarpreet Kaur said that colours play very important role in our lives from birth to death. Colours can sway thinking, change actions and cause reactions. It can soothe or irritate your eyes, raise your blood pressure or supple your appetite. He further explained about the reactions of red colour on human life. Red colour make us energic besides red is associated with fiery heat and warmth.