Samina Mishra a well-known documentary film maker & writer of children books, who is well known for holding workshops to make room for poems and stories conducted a two day Creative writing workshop at Dikshant International School, Zirakpur.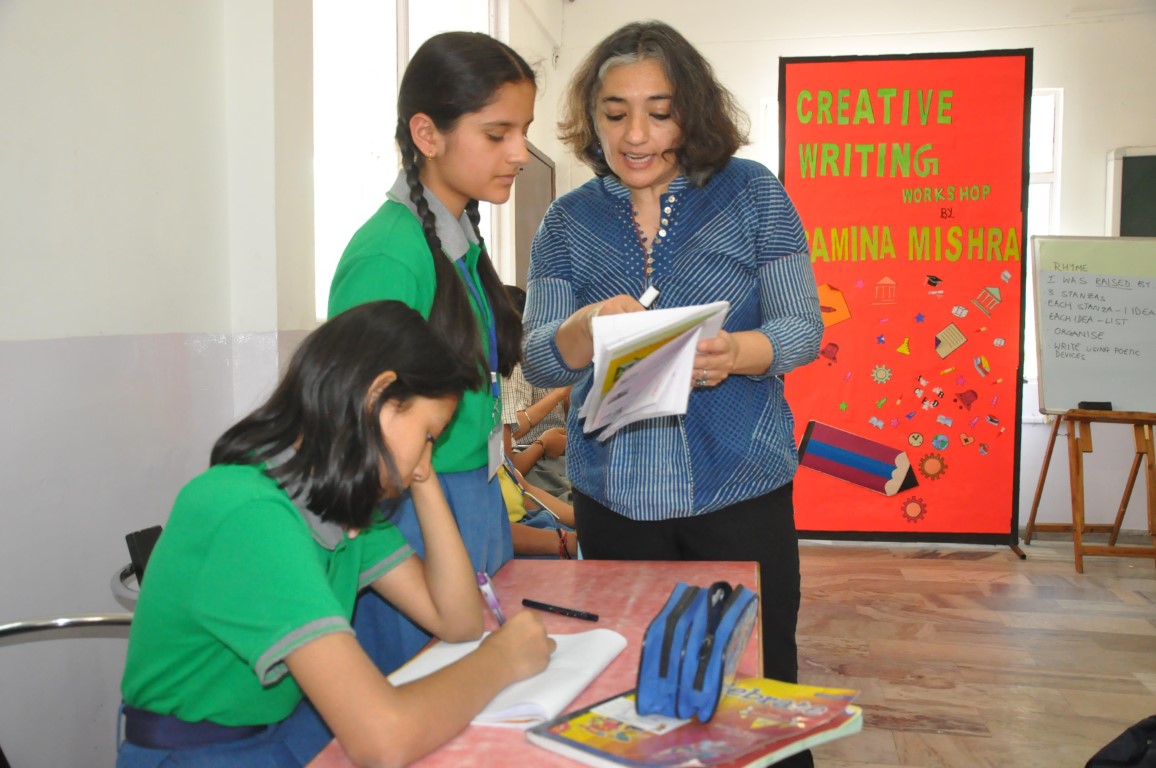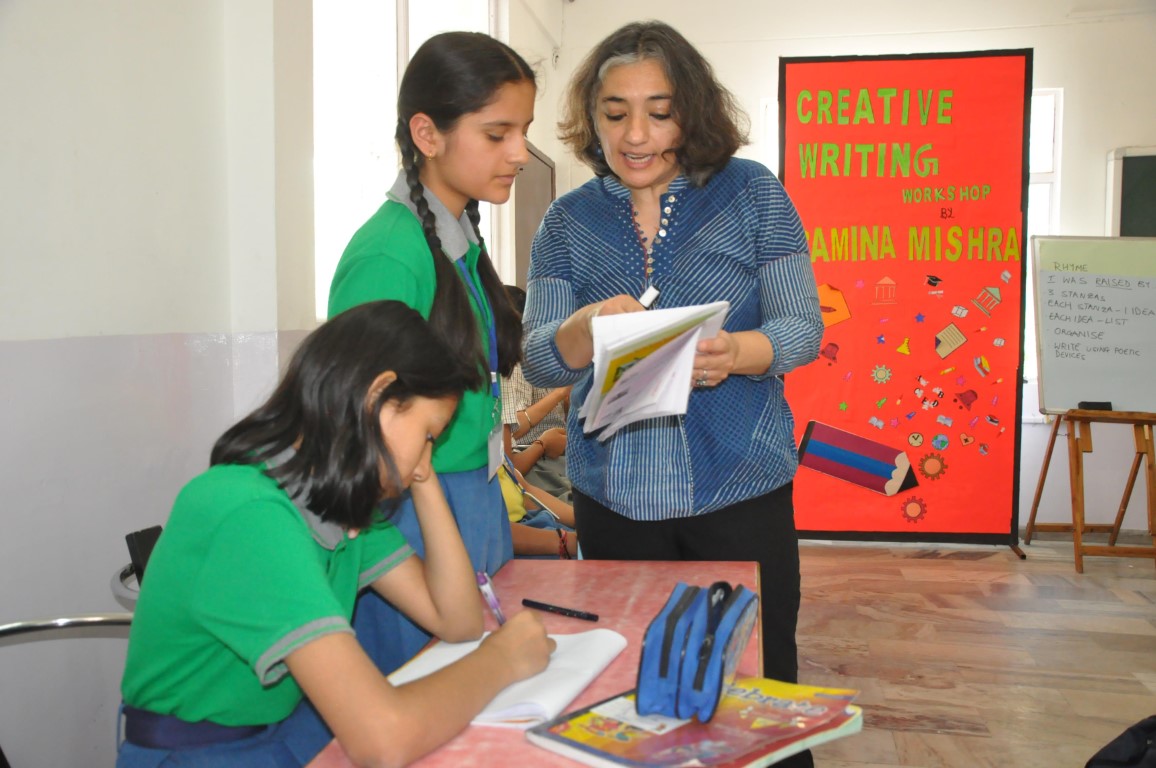 A graduate of St. Stephens College, Delhi University & Jamia Millia Islamia, New Delhi, Samina has some excellent credentials in the field of children literature & filmmaking. Her Films include 'The Teacher and The World' (2016), 'Jagriti Yatra' , 'Two Lives' & more. Her most recently Published book was 'My sweet Home: Childhood stories from the corner of the City'. What's more, she is a Board Member of IAWRT(International Association of Women in Radio & Television ) — India's Asian Women's Film Festival and is  also Curator of Half Ticket, the children's section at the MAMI Mumbai Film festival.
Mitul Dikshit, Chairman, Dikshant Schools said, "The two day workshop was planned as part of a month long exercise that Dikshant International & Global Schools' have initiated in their school campuses, to expose students to the arts & literature through story- telling, creative writing workshops etc. We have included Story telling as part of our curriculum in pre primary, making Dikshant the first school in tricity to do so.I am sure this workshop will be a wonderful adventure allowing children to indulge in wild loops of imagination and satisfy some of their deepest yearnings for pattern, mystery and coherence in their lives."
The workshop introduced the students to the elements of quality poetry and allowed them to practice those elements by writing their own poems. They learnt how to recognize abstract and concrete imagery. At the end of the workshop, they were able to use simile, metaphor, symbol and personification in their work. They also learnt what a dramatic monologue is and how to write one.
Samina shared some very interesting insights and her rich experience with young writers of Dikshant School. Said Samina, "I feel my workshop was aimed at sharing some good concepts about the art of creative writing and how one should approach it. The aim of the workshop was to get the students think, imagine and represent what children see in their mind's eye. The session was very satisfying indeed as students wrote some brilliant creative pieces and participated with pertinent questions thus making the workshop a success."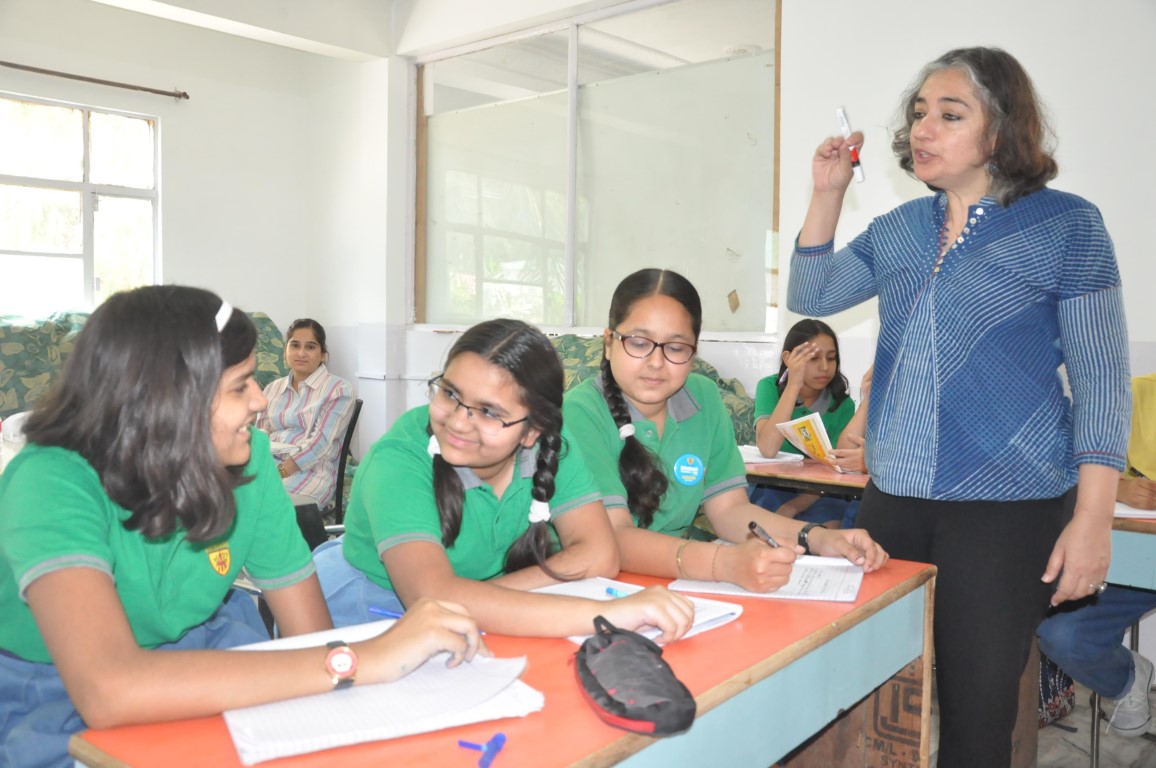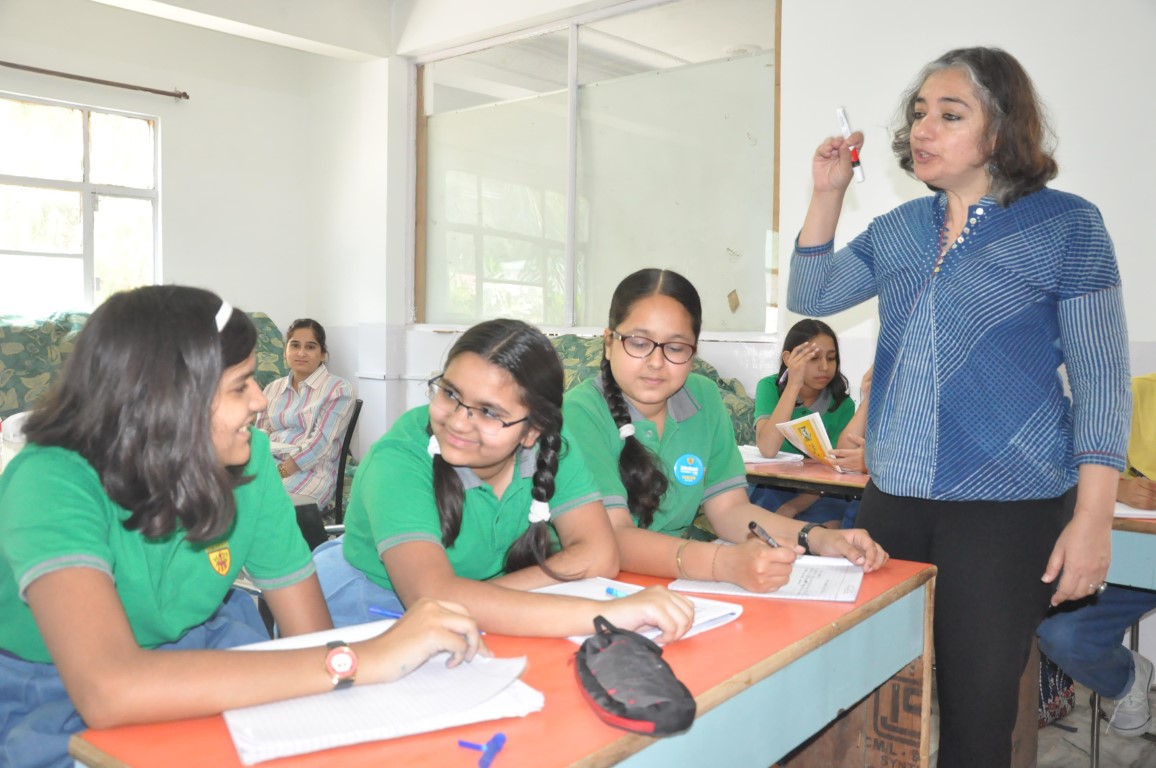 Says Ansh Bansal, a student of Class 7 at Dikshant International School , "The session offered a great experience for us. I learnt how to add literary devices to a simple piece of poem." The workshop generated a lot of interest as it presented lucidly how one should write creative pieces. According to Shreya Shrivastava, a student of Class 6 at Dikshant, "We discovered from Samina that there are a gamut of career options available for creative writers."
The workshop helped students gain insights into creative writing skills from  one of the most seasoned and brilliant Children Literature Authors of India—Samina Mishra. It is pertinent to mention that Samina has been awarded the Sea Change Residency by the Gaea Foundation, USA, in recognition of her work across disciplines.Her popular short stories 'The Goat That Got Away', 'Looking Through Glass' and 'The House At The Corner' have appeared in anthologies.