Ayu Health offers online medical consultations: With city under lockdown, Ayu Health has enabled video consultation with its doctors across all medical specialties. Through this innovative facility, patients can talk to their doctors through a video link without stepping out of their homes.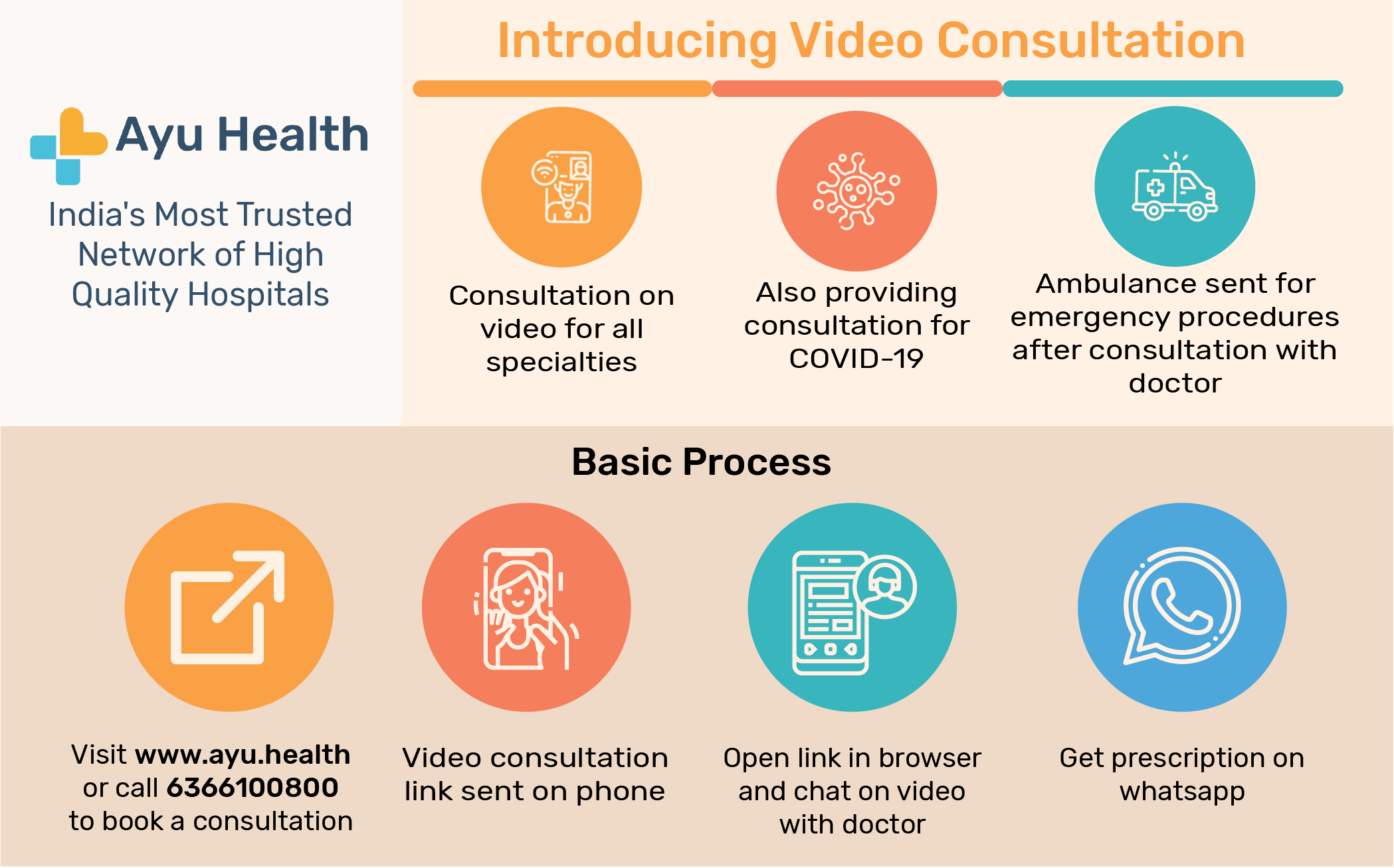 Giving information on Friday, Arjit Gupta, co-founder at Ayu Health said, "We saw the Prime Minister's address and how he stressed on the need for people to avoid visiting hospitals for non-critical or regular check-ups. In the spirit of helping the country tackle this menace, we have created a functionality for our hospitals to go online and help out patients."
The functionality allows patients to pay online, consult with doctors through video and also get e-copies of prescriptions and other documents, he asserted.
Patients are also provided a link to upload any related documents from past consultations, he informed.
Meanwhile the service has got phenomenal response so far and the company is now planning to also introduce medicine delivery and sample collection for lab tests to ensure a true online consultation experience.
One of the early beneficiaries of this service, Pankaj said, "My 72-yr father is a chronic patient and needs to consult with his doctor every 2-week. This service has helping us lot in present situation."
The company has also created a free version of the tool that can enable any doctor or clinic to go online. Multiple independent doctors have already started using it for the benefit of their patients, informed Arjit.
Patients can book a consultation by visiting www.ayu.health or call / whatsapp on 6366100800.