NewZNew (Chandigarh – Kulbir Singh Kalsi) : Cine artist and city-lad Ayushmaan Khurrana joined his fans at the Rotary & Blood Bank Society Resource Centre in Sector 37 here today to donate blood.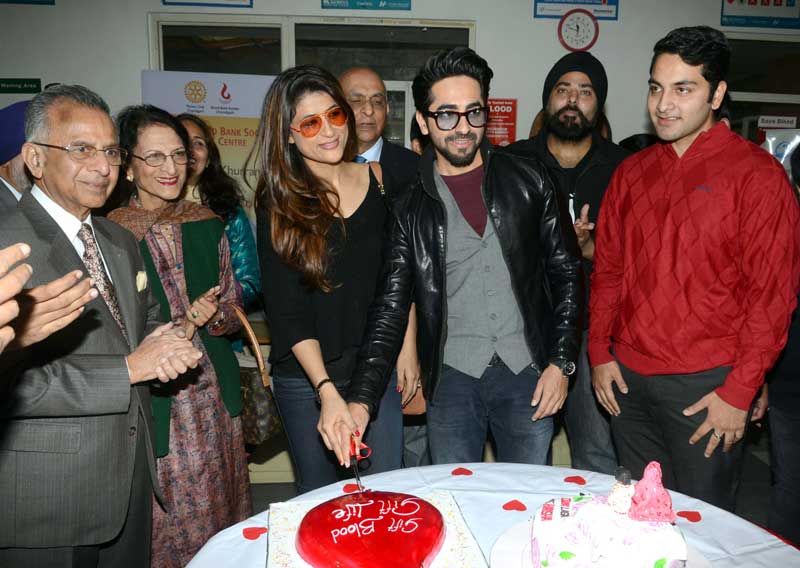 The Blood Centre is celebrating annual day and nearly 900 regular donors registered with the blood bank would get to see his latest movie, "Dum Laga Ke Haisha' at Piccadilly Theatre today evening. Where all 3 audis have been reserved for them.
Ayushmaan was received at the Rotary & Blood Bank Society Resource Centre with his wife Tahira by Blood Centre's Chairman Rajan Kashyap, Past Rotary International President Rajendra K. Saboo, Administrator Surinder Kaur, Director Dr. Manish Rai, and other members of Rotary Club of Chandigarh and the Blood Bank Society.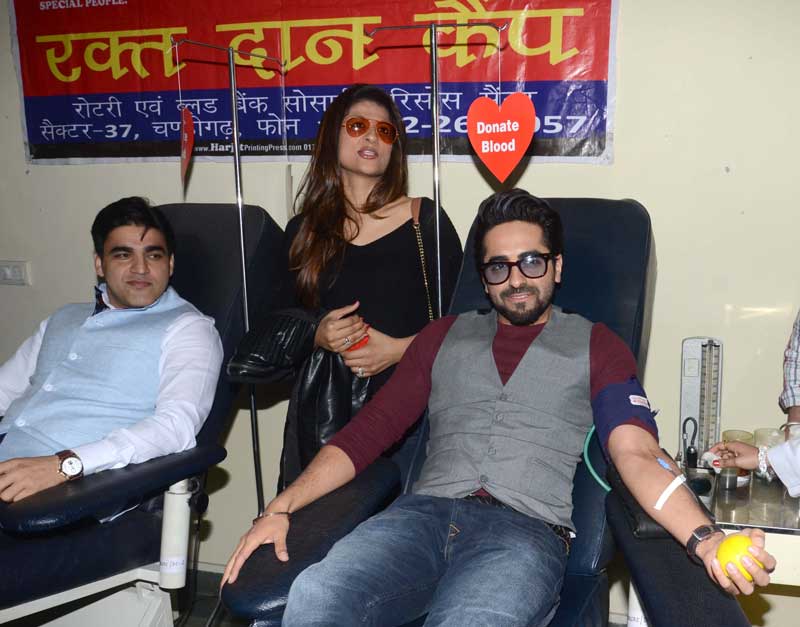 He released annual day souvenir, and interacted with the donors and autographed a thank you note for them. After cutting a cake presented by Buddies Bakery in the shape of a blood drop, he walked to the bleeding room and donated blood.
Thirty two donated blood including India's pride Monica Bhatia, Head of the OECD Secretariat of the Global Forum on Transparency and Exchange of Information for Tax Purposes. The band of St. Stephen's School played some memorable retro melodies.