Wave Estate – 'The Destination' to Build Your Dream Home
At An Excellent Location & Pricing
Wave Estates brings for its plot buyers 'Baisakhi Offer'
Registration Charges for Plots Fully Discounted for First 20 Buyers
Valid till 30th April 2018
Wave Estate, a fully, gated community in Greater Mohali, Punjab, is offering its buyers an exclusive Baisakhi Offer. The offer is exclusive for buyers who have bought plots in Wave Estate. The first 20 buyers get full discount on registration charges of the plots, on immediate registry.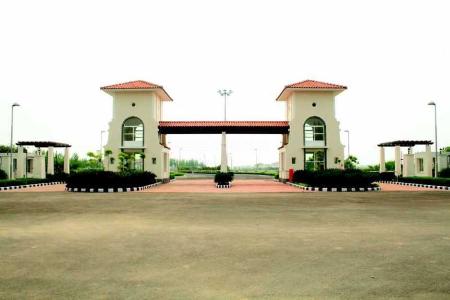 The plots at Wave Estate are available in sizes from 200 sq. yards to 1100 sq. yards. For a first time home buyer, Wave Estate is a dream destination. Apart from grandeur, the residential community has been designed with the sense of a peaceful, family friendly neighbourhood at its heart. Within the security of a gated enclosure, plots, the villas, floors and housing condominiums have their own sense of identity and character with short streets and plenty of green space.
Speaking about the offer, Mr. H.S Kandhari, Director, Wave Estate, said, "Wave Estate comes with a promise; a promise to give a life beyond extraordinary. Spread across approx. 300 acre, Wave Estate is one of the most premier addresses in North India. We are offering our buyers, who have bought plots with us, an exclusive Baisakhi discount Offer. The first 20 lucky buyers get full discount on registration charges of the plots. These plots are nearing possession and are set amidst lush greens, where one can build their dream home. Due to its proximity to the Intl. Airport, Wave Estate has become an ideal investment destination."
As India strides ahead into the new millennium, the seamless Tri-city of Chandigarh, Mohali and Panchkula leads from the fore. Well connected to the capital of India, New Delhi, it is one of the key destinations of North India. Strategically located close to Chandigarh, Mohali offers the highest quality of life and design system with streamlined planning and architecture. The region is targeted by an increasing number of outsourcing IT companies and the telecom industry. These companies seek to capitalize on the rich investment opportunities available in the city.