NewZNew (Chandigarh) : Celebrity designer Anju Modi, who shot into limelight with her designing prowess in the recent Bollywood blockbuster period film 'Bajirao Mastani', will be holding her collection's first Trunk show at Chandigarh. This was announced by the designer at a Media interaction held at Hotel Hyatt Regency. The Trunk Show will be held over April16 and 17 at Raya –The Lifestyle Store, located in the inner market of Sec 7, Chandigarh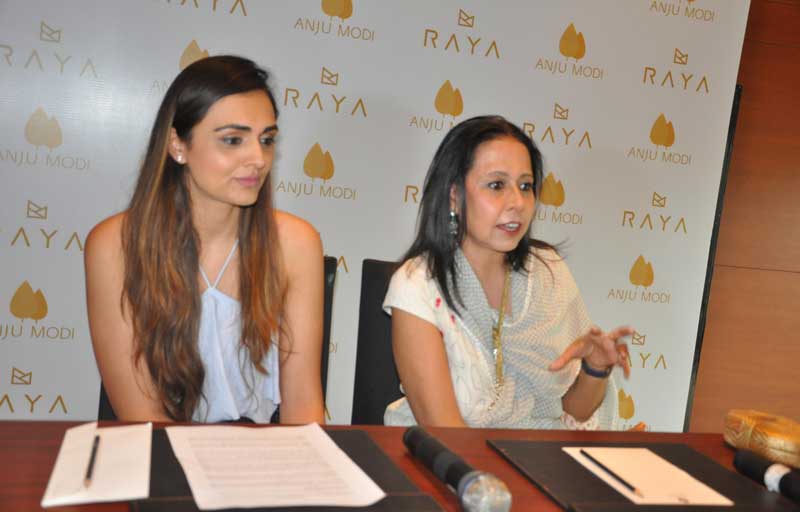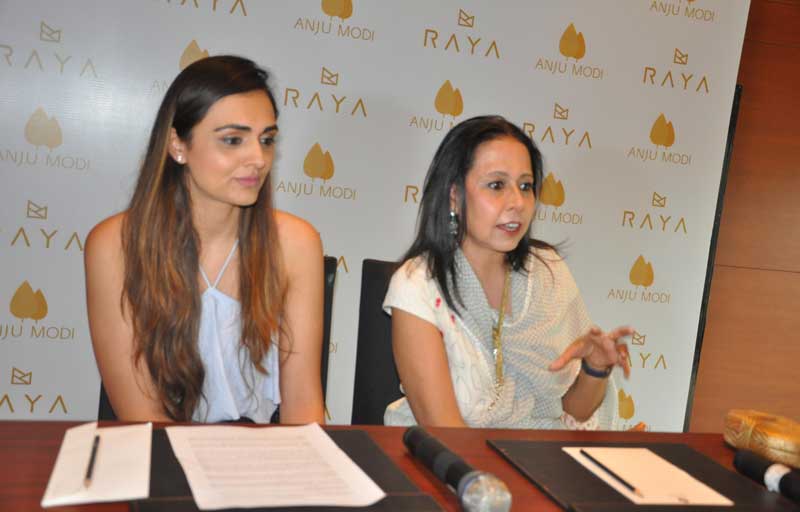 "I will present my collection of Summer Cotton wear, Pret, Festive designs and of course Bridal Ensembles. It is my first show in Chandigarh and I am looking forward to tapping the design sensibilities of Punjabis with my collection that's themed on the 'Bajirao Mastani' designing style. Chandigarh offers a good market for new fashion trends & I am sure that people will like my line in which even the Cotton Suits are inspired by the work I did on costumes for Sanjay Leela Bhansali's magnum opus."  Said Anju Modi.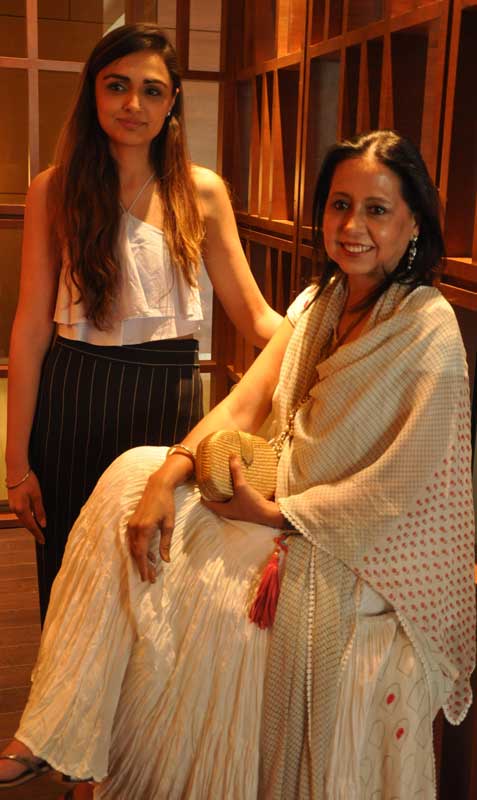 There will be a wide range of Pret wear for the harsh North Indian Summers. Bollywood fashion fans are in for a treat. The reason:collections in Anju Modi's Trunk Show will also have similar pieces worn by the female actors Deepika Padukone & Priyanka Chopra in the film 'Bajirao Mastani'. It is noteworthy that Anju had created designer costumes worn by not just the female actors of 'Bajirao Mastani', but also the main male lead — Ranveer Singh. What's more, designer to Bollywood Divas like Shraddha Kapoor, Madhuri Dixit, Tabu, Jacqueline Fernandes, Kangana Ranaut et al Anju, has also designed costumes for the film Ram Leela (2013).
Anju spoke about how she managed to create such realistic but still very fashionable outfits for the film 'Bajirao Mastani'. Costumes designed by her won many accolades across not just India, but other nations too.  Anju explained that she had to immerse herself in deep research on the subject. She travelled across the concerned region of Maharashtra, to know about all historical remnants of the period to understand the Maratha Royalty's lifestyle, culture, wardrobe and other subtleties so as to capture all of these elements in the costumes she made. It will not be wrong to say that Anju Modi's label exhibits contemporary fashion drawing inspiration from Indian culture and heritage. An esteemed couturier her work with the contemporarisation of traditional crafts like Chanderi Weaving, Kota Fabrics, Varanasi Zari work and Bandhani printing, have been at the core of her designing style.
Adds Sahiba Brar, the young & vivacious curator who owns Raya, "My aim is to bring A-List designers of India to Chandigarh. The visit by Anju Modi and her Trunk Show is a step in this direction. The philosophy at Raya is to have only one piece per style so that whatever our customer picks is special & unique. Each season is painstakingly pieced together by keeping collections that are 'On trend'."
It is noteworthy that Anju Modi, apart from being a Prolific Celebrity Designer, has won the Life OK Screen & the Star Guild Awards. What's more, she has recently been honoured as best costume designer by Filmfare Award, Star Screen Award, Sony Guild Award etc.  The critically acclaimed designer is also one of the founder members of the FDCI (Fashion design Council of India).