Bariatric Surgery: Ray of hope for obese & diabetic patients: Being obese is not only a health hazard but an open invite to several debilitating diseases such as diabetes mellitus, high blood pressure, high cholesterol, joint pains, besides cardiovascular diseases.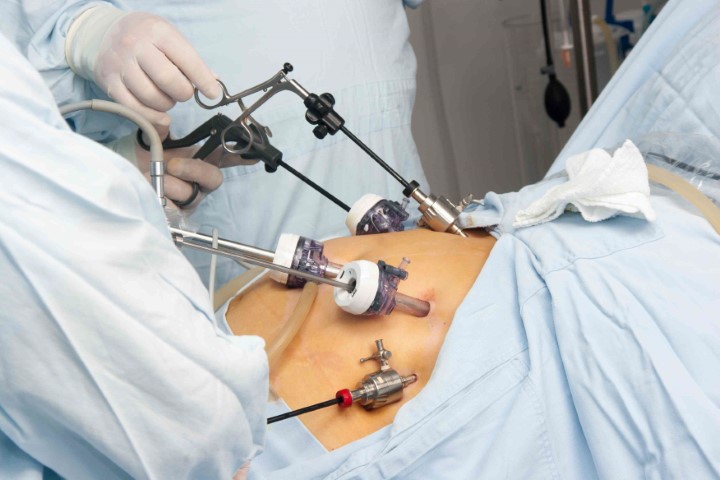 Those struggling to lose weight and facing obesity-related health problems now have a ray of hope in Bariatric Surgery.
Fortis Hospital Mohali had organised the first-ever training workshop in North India on bariatric surgery from 27-28 November, wherein surgeons from Jammu and Kashmir, Punjab and Haryana were trained.
Fortis Hospital Mohali is the only hospital in the region to offer a wide-variety of surgical procedures to treat diabetic and obese patients as per international standards.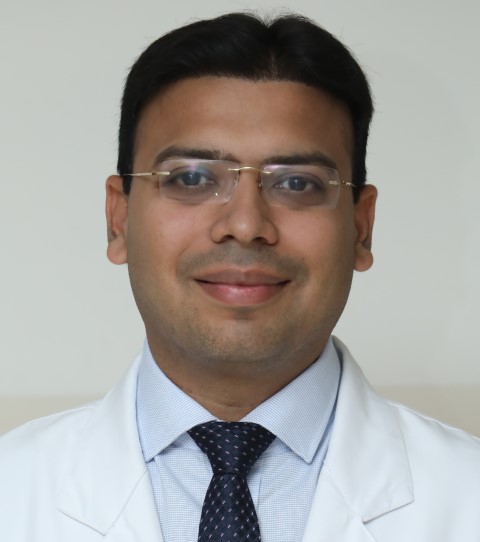 Dr Amit Garg, Bariatric and Advanced Laparoscopic Surgeon, Fortis Hospital Mohali, gave an insight into various obesity-related complications and bariatric surgery procedures.
Discussing various forms of bariatric surgeries, Dr Garg said, "Obesity is no more a cosmetic issue, but a medical disease. Bariatric Surgery is the most successful and scientifically proven method for weight loss. These include several weight-loss surgeries like Roux-en-Y Gastric Bypass, Mini Gastric Bypass, Sleeve Gastrectomy, Sleeve Gastrectomy with Proximal Jejunal Bypass, Loop Duodenojejunal Bypass with Sleeve Gastrectomy and Adjustable Gastric Banded Plication."
Explaining the parameters that defined whether a patient needed bariatric surgery, Dr Garg, said, "Age, Body Mass Index (BMI), social habits and co-morbidities such as diabetes and high blood pressure, and are taken into account before deciding which form of bariatric surgery needs to be conducted. If the BMI is above 35 and the patient has associated diabetes, hypertension or sleep apnea, then bariatric surgery is the most ideal line of treatment."
On benefits of having a bariatric surgery, Dr Garg, said, "Bariatric surgery is simple and almost bloodless surgical procedure with excellent recovery. The pace of recovery is faster as any other laparoscopic surgery and the patient is usually discharged within three days. The procedure invariably lowers the patient's risk of heart disease, diabetes, hypertension and even cancer. Bariatric surgery is not only a weight-loss surgery but a life-saving surgery for morbidly obese patients."
Dr Garg discussed how a 53-year-old patient weighing 151 kg and with BMI of 70 kg/m2 underwent bariatric surgery and was able to lose nearly 90 kg in a span of two years.
Upon examination, the patient, Vandana Sharma, presented with severe obstructive sleep apnea and had restricted mobility due to obesity-related problems. The patient met Dr Amit Garg at Fortis Hospital, Mohali on 1st July, 2019, who apprised her that bariatric surgery would be the ideal treatment for her health condition. The patient, Vandana Sharma, underwent Laparoscopic Mini Gastric Bypass surgery on 10th July, 2019. Following good rehabilitation at Fortis Mohali, the patient was discharged six days after the surgery. During her recent follow-up on 20th July this year, the patient did not exhibit any complications, and had recovered from sleep apnea and other co-morbidities.
As per the IRDAI's (Insurance Regulatory and Development Authority of India) guidelines, bariatric or weight loss surgery has been included under the health insurance cover on a cashless basis w.e.f from 1st October, 2019. According to the international guidelines, bariatric surgery has been declared as the first line of treatment to control diabetes in patients with a BMI greater than 37.5 kg/m2.
Know More About Fortis Healthcare
Fortis Healthcare Limited – an IHH Healthcare Berhad Company – is a leading integrated healthcare services provider in India. It is one of the largest healthcare organizations in the country with 27 healthcare facilities (including projects under development), 4100 operational beds and over 419 diagnostics centres (including JVs). Fortis is present in India, United Arab Emirates (UAE) & Sri Lanka.
The Company is listed on the BSE Ltd and National Stock Exchange (NSE) of India. It draws strength from its partnership with global major and parent company, IHH, to build upon its culture of world-class patient care and superlative clinical excellence. Fortis employs 23,000 people (including SRL) who share its vision of becoming the world's most trusted healthcare network. Fortis offers a full spectrum of integrated healthcare services ranging from clinics to quaternary care facilities and a wide range of ancillary services.