Beauty & Wellness Sector Skill Council (B&WSSC) flagged off the India Skills National Competition 2022 for Beauty Therapy, Hair Dressing & Yoga: Beauty & Wellness Sector Skill Council (B&WSSC) along with National Skill Development Corporation (NSDC) under the aegis of Ministry of Skill Development & Entrepreneurship (MSD&E) spearheaded the India Skills competition in Beauty Therapy, Hair Dressing & Yoga.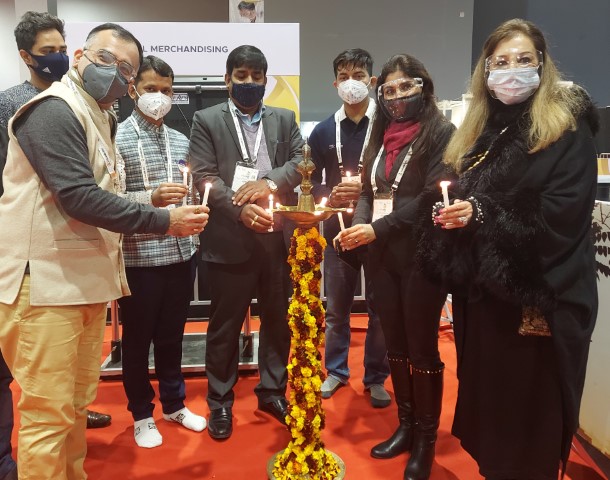 The auspicious ceremony was graced by the august presence of Dr Biswajit Saha, Director – Skill Education & Training, CBSE; Mr. R P Singh, Joint Secretary, Skill Education & Training, CBSE; Dr. Blossom Kochhar – Chairperson, B&WSSC, Mr. Sandeep Ahuja – Co-Chairperson, B&WSSC; Ms. Gurpreet Seble – Treasurer, B&WSSC and Ms. Monica Bahl – CEO, B&WSSC; Ms. Vaishali Shah – Chief Expert for India (Beauty Therapy); Ms. Samantha Kochhar – Chief Expert for India (Hair Dressing), Ms. Richa Agarwal, Mentor along with other eminent jury members across the country.
India Skills competition offers a national platform to the youth and exposure to global training standards. It is a step towards discovering the power of skills and making vocational training aspirational for the youth. The winners of IndiaSkills National competition will undergo training and get an opportunity to represent the country at the coveted World Skills Competition to be held in Shanghai, China in 2022. B&WSSC has introduced 'Yoga' as a participating trade under the demo-skills category in the current cycle of India Skills national competition.
WINNERS OF NATIONAL SKILL COMPETITION
IN BEAUTY THERAPY CATAGORY
RINKAL KAROTRA, FROM MAHARASHTRA WON GOLD MEDAL
PRITISHA BARMAN FROM ASSAM WON SILVER
ROJALIN BRAHMA FROM ODISHA WON SILVER
IN HAIR DRESSING CATAGORY
CHARMI SEN FROM RAJASTHAN WON GOLD MEDAL
ABDUL RAHIM FROM DELHI WON SILVER MEDAL
VIJAY KUMAR FROM KARNATAKA WON BRONZE
IN YOGA DEMO SKILL CATAGORY
ISHA JAHNAVI FROM KARNATAKA WON GOLD
AYUSH KUMAR MISHRA FROM CHATTISGARH WON SILVER, MITALI SUHAS FROM GOA WON SILVER
CHEKKA SANKER FROM ANDHRA PRADESH WON BRONZE MEDAL
ABOUT WORLD SKILLS COMPETITION (Background information)
A biennial competition, WorldSkills Competition has become popular over the years and has earned the moniker of 'Olympics of Skills'. The WorldSkills Competition is the biggest vocational education and skills excellence event in the world that truly reflects global industry wherein the competitors all under age of 22 years represent the best of their peers and are selected from skill competitions in WorldSkills Member countries and regions. In the previous edition of WorldSkills held in Kazan, Russia in 2019, India ranked 13 of 63 countries that participated in the global event.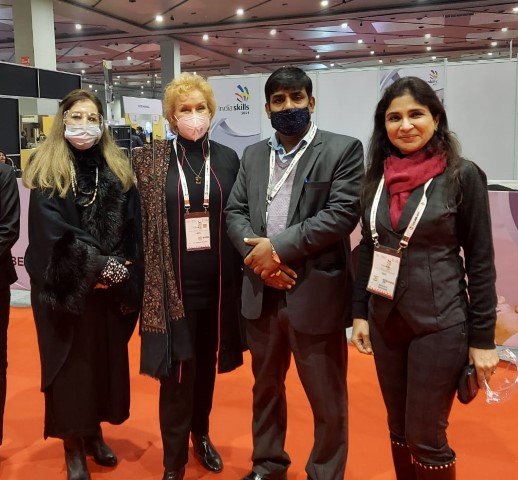 B&WSSC conducted four regional competitions: East (Patna), West (Gandhinagar), North (Chandigarh), and South (Visakhapatnam) to select the regional winners from the district and state-level competitions across the country for all participating skills with the support of its esteemed industry members.
India Skills is a wonderful platform to promulgate excellence in displaying workplace skills and learning through local, regional, national and international skills competitions thereby creating a nationwide awareness, ownership and participation within the Beauty and Wellness industry.
It helps attain world class standards of competence, economic success as well as personal fulfilment for the participants at regional and national levels. Competitors are judged on various modules of each category. Beauty therapy competition is based on modules on face, body, eyelashes, makeup & nails. Likewise, hair dressing competition is based on modules of cutting, color & styling hair.
Yoga being introduced as a demo skill for the first time under the gambit of IndiaSkills competition has modules based on different asanas, breathing techniques & forms of meditation. Once the National winners are chosen, they would be trained extensively by the Beauty & Wellness industry experts at par with global standards to prepare them for the grand finale round of skill competitions wherein one winner shall be chosen to represent INDIA in each skill – Beauty Therapy as well as Hair Dressing in China, and would compete with more than 50 countries at WorldSkills 2022 Shanghai, China.
Platforms like IndiaSkills inculcate a strong sense of pride in the youth and go a long way in taking us closer to the vision of a 'new India'.
IndiaSkills promotes the aspirational value of acquiring skills. Beauty &Wellness Sector Skill Council has been offering assistance to states and has organized workshops to improve participation in these competitions