NewZNew (Chandigarh – Kulbir Singh Kalsi) : On the occasion of International women's day, and to celebrate the spirit of womanhood, a book of Hindi poetry KHULI RET PAR GHARAUNDE penned by 78 years old Shakuntla Khinderia, was released here today at a simple ceremony in her home in Sector 45, Chandigarh.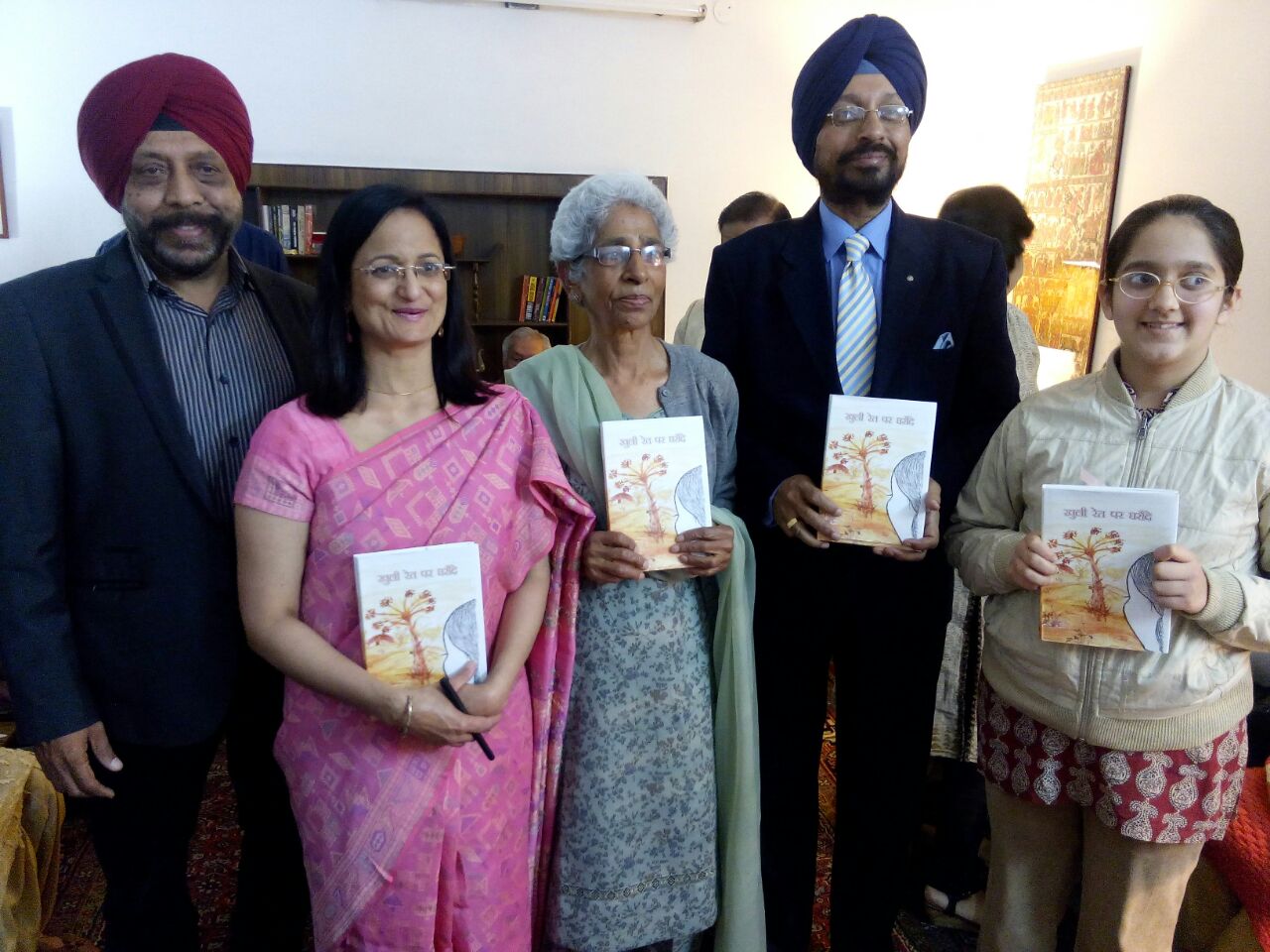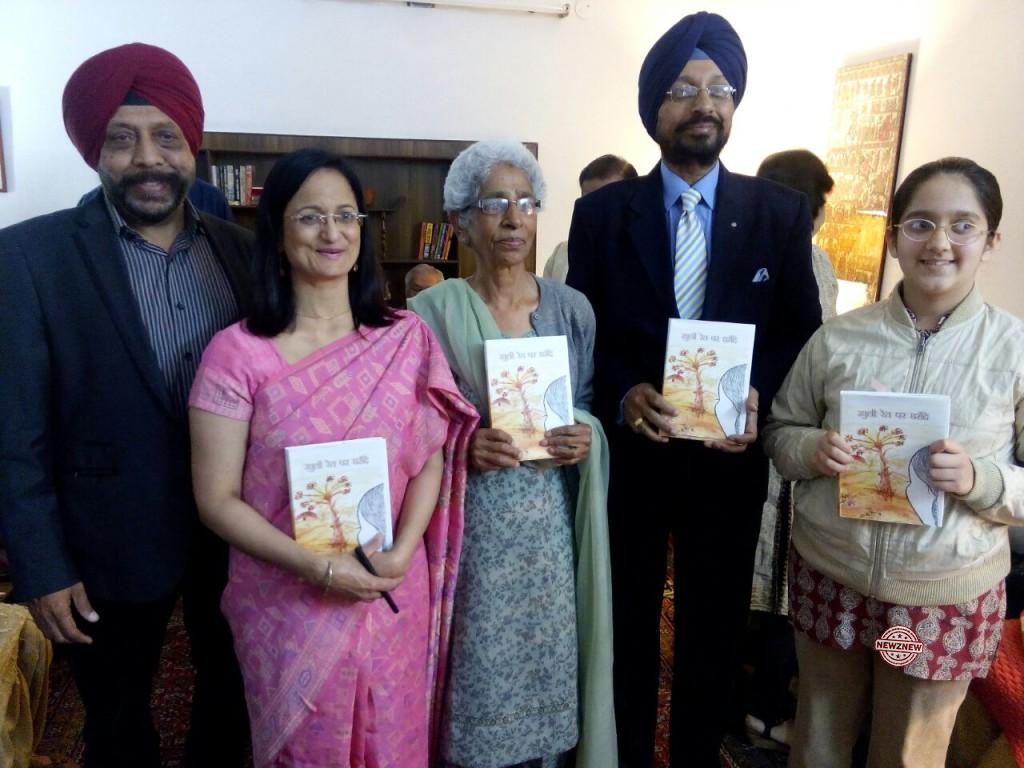 K S Chhatwal, the founder of Think Right Feel Right and Charanjit Singh of Chandigarh Literary Society formally released the book amongst family and friends.
This had been a labour of love for the entire family who rallied together to collect her poems, and got it published, informed her daughter Alka Kansra who is a professor of chemistry at MCM DAV College.
her husband Bharat Kansra and her colleague in college Gurvinder Kaur did all the proof readings while Gurvinder's 11-years old daughter Arunmia painted the cover design.
The poems depict a tough, challenging but satisfying life journey of a typical middle class woman. The most important feature is the authenticity and simplicityof the poems.These poems have been writtenby the poetess overa period of a life time. These have not been written by a professional writer neither these have been written for the purpose of sharing or publication. This collection came into light recently when the poetess shared some of her creations with her children and a few friends who in turn decided to publish it in the shape of a book for private circulation.