BOSS Burger has Brand-New Blockbuster Releases on their Menu: Super Sliders and Fantastic Fries!: BOSS Burger, Impresario's much-loved cloud kitchen burger brand, is launching an all-new range of Super Sliders and Fantastic Friesin 8 cities across India, including Mumbai, New Delhi, Bengaluru, Pune, Chennai, Dehradun, Chandigarh,and Indore.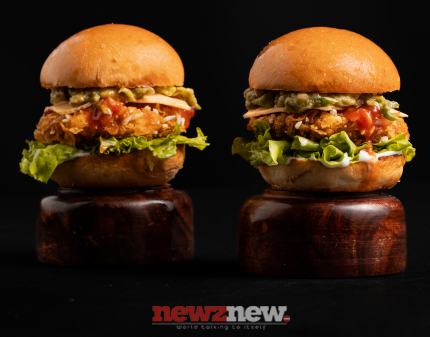 These new releases promise to bea bold addition to BOSS Burger's blockbuster menu. Get ready to indulge in flavourful Super Sliders that slay hunger and cravings all day, every day – with some Fantastic Fries in tow!
Bomb Brie Tenderloin Sliders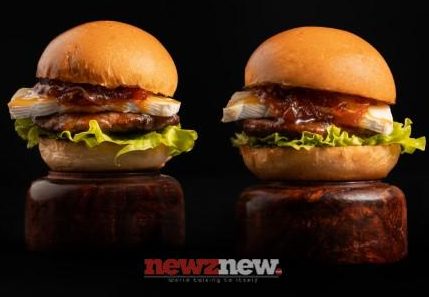 The star of the Super Slider lineup is the Bomb Brie Tenderloin, crafted with bold and punchy flavours. It features delicious tenderloin buff patties, topped with cheesy brie and perfectly caramelized onions, all served on a melt-in-the-mouth mini brioche bun.
Tex-Mex Guacamole Sliders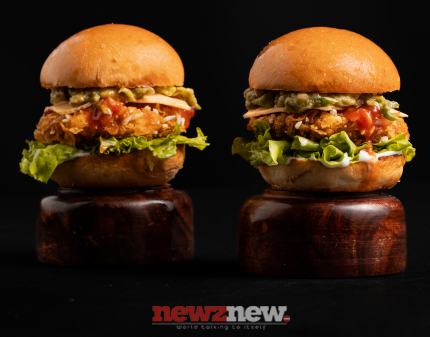 For those craving a Tex-Mex twist,bite into this melt-in-the-mouth mini brioche bun packed with a black bean and corn patty, creamy guacamole, tangy salsa and cheese in between.
Cheesy Truffle Mushroom Sliders
Mushroom lover? You are in for a treat! Bite into a blockbuster flavour combination of cheesy mushrooms, crunchy hash brown, drizzled with rich truffle oil, all in a mini melt-in-the-mouth brioche bun.
OG Chicken Sliders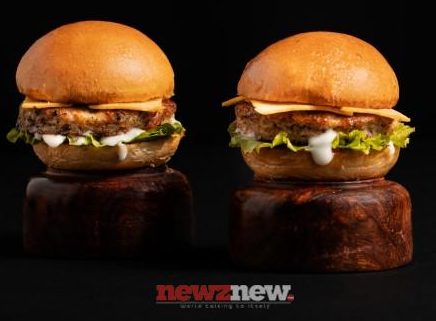 Not to be missed is the OG Chicken, featuring a succulent grilled chicken patty topped off with caramelized onions and cheese.These babies pack the iconic bold flavors of the OG BOSS Burger in a fun Slider size.
BOSS Burger also has a brand-new seasoned selection of Fantastic Fries to complement the Super Sliders. The "Cheesy Fries", generously dusted with an addictive cheesy seasoning, will have customers reaching for more. For those who love their spice and everything nice, the "Peri Peri Fries" are tossed with a power-packed Peri Peri seasoning. Lastly, the "Lemon Pepper Fries" are a bold and zesty twist on the original, with a brilliant lemon pepper seasoning. Burger lovers can also choose from an array of dips, so every order is a new and delicious experience.
The new Super Sliders and Fantastic fries are now available at all BOSS Burger locationsacross India. BOSS Burger is crafted for all kinds of burger lovers, and they are committed to delivering a bold, blockbuster, and above all, delicious experience.
Customers can order the latest releases via DotPe, Zomato or Swiggy.
ABOUT BOSS BURGER
BOSS Burger, from the illustrious house of Impresario Entertainment & Hospitality Pvt. Ltd., was born in the year 2019 with one simple mission – to deliver a blockbuster burger experience at a reasonable price. The brand was conceptualized to be bold yet approachable, handcrafted yet accessible, and most importantly, an experience worth every penny. The branding and the overall menu was conceptualized keeping the pulse of the urban Indian youth in mind – bold, unapologetic and trendy. The first cloud kitchen was launched in Mumbai.
ABOUT IMPRESARIO ENTERTAINMENT & HOSPITALITY PVT. LTD.
Impresario Entertainment & Hospitality Pvt. Ltd. ("Impresario") was founded in 2001 with its maiden venture Mocha – Coffees and Conversations. Today, Impresario boasts a network of 60+ restaurants across 15+ Indian cities. Its umbrella of brands includes scaled brands such as SOCIAL, Smoke House Deli, and Mocha, as well as boutique one-offs such as Salt Water Café and Slink & Bardot. It also owns and operates dark kitchen brands like BOSS Burger, Lucknowee and HungLi. The company's core strength lies in understanding the changing dining habits of young India and delivering quality experiences tailored to delight its patrons.
Instagram: @boss_burger_india| Facebook:/bossburgerindia| Twitter: @BossBurgerIndia