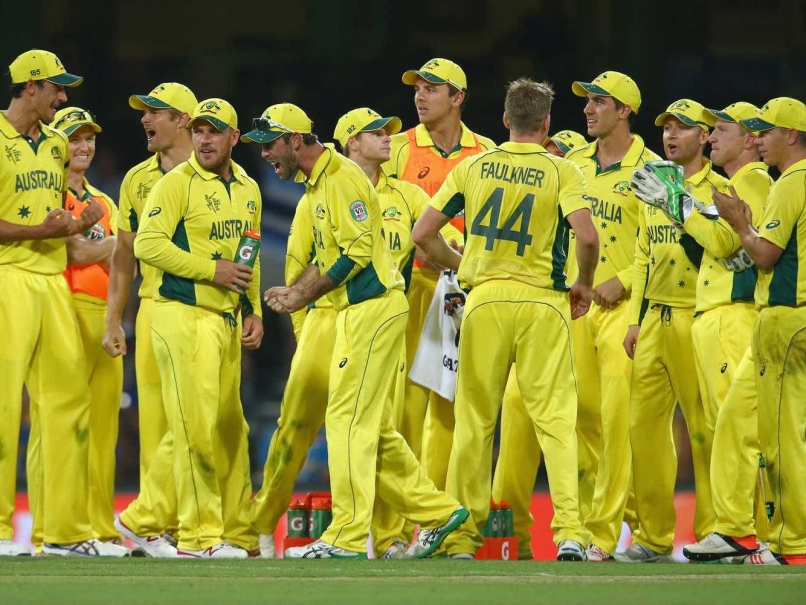 NewZNew (Sydney) : Former Australia fast bowler Brett Lee believes the balance of the hosts' side will see them defeat defending champions India in Thursday's World Cup semi-final at the Sydney Cricket Ground.
"I honestly think that Australia will win on Thursday, I think they've got the right balance in the team," said Lee, a popular figure in the sub-continent where he has appeared in the Indian Premier League Twenty20 tournament and also released a hit record, on Tuesday.
"With David Warner and Aaron Finch at the top, Steven Smith's slotted in beautifully at number three, Michael Clarke at four, Shane Watson at five, I think that's a really good balance for the side, whichever way they want to go with the quicks," he added at an ICC World Cup pop-up event in Sydney.
"Josh Hazlewood did extremely well with his four for 35 off his 10 overs (against Pakistan in the quarter-final in Adelaide), Pat Cummins, who might get his opportunity here.
"Australia's spoilt for choice, they've got the experience, the youth coming through, I reckon they've got a really well-balanced team."
India's pace attack of Mohammed Shami, Umesh Yadav and Mohit Sharma has, to the surprise of some pundits, been one of the keys to their run to the last four.
Shami is one of the tournament's leading bowlers with 17 wickets and Lee said: "He's been really impressive. I've played a fair bit of cricket with Shami over the last couple of years, he's a wonderful guy and goes in hard.
"Yadav is the other player that bowls good pace. They've got a three-pronged pace attack who can all bowl quick, who can all bowl up to 145 km/h.
"If they land the ball in the right spot, they've got a really good chance of getting wickets."
– 'Remarkable' Dhoni –
Meanwhile former England captain Michael Vaughan praised India skipper Mahendra Singh Dhoni's leadership qualities after overseeing an unbeaten run to the semi-finals coming off a winless Test and one-day series in Australia.
"There's something about MS Dhoni and World Cups. Whatever he did after the tri-series is remarkable, with the change in the team, the change in mentality, the change in the way they've played at the World Cup," Vaughan said at Tuesday's event.
"MS Dhoni knows how to win a World Cup and I think that goes quite a long way."
Vaughan added: "If India were going to play Australia in a semi-final in Australia, the wicket that they would have chosen would be the SCG. I think it will take some spin.
"We've talked a lot about pace — (Australia's) Mitchell Starc has been the bowler of the tournament — but India have the (Ravichandran) Ashwin and (Ravindra) Jadeja combination.
"The spin twins will be very important against Australia and that's why Smith and Clarke are crucial because they are the two players who play spin the best for Australia and one of those two, I believe, will have to get a decent score."
There were several verbal flare-ups during India's tour of Australia and Vaughan said more could be expected during the semi-final.
"I can pretty much guarantee that when you play Australia, there will be some words," said Vaughan, England's Ashes-winning captain in 2005.
"The Indians will give it plenty too, they are not quiet, Virat (Kohli) and co."