Commitment & innovation key to brisk rise up the ladder, Praveen Kilaru tells 'Master Class' held for MAAC students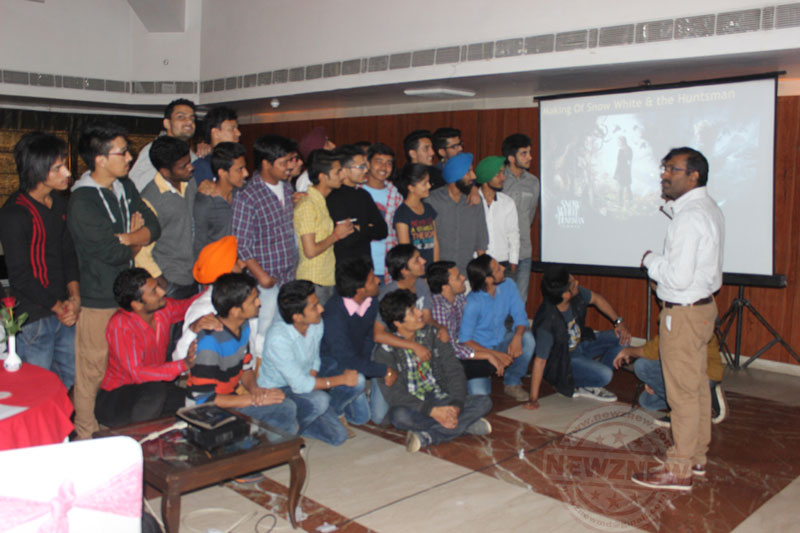 NewZNew (Chandigarh) : A well known 3D animation and special effects expert Praveen Kilaru from Hyderabad, who has worked on several Bollywood and Hollywood projects, shared his experiences and expertise with the students of Sector 17 and Sector 34 centres of Maya Academy of Advanced Cinematics (MAAC) in a "Master Class" held in Mountview Hotel, Sector 10, on Friday.
Sharing his thoughts while working on projects like 'Life of Pie', 'HOP' and 'Percy Jackson – Sea of Monsters', Mr. Praveen Kilaru said there was a huge scope in the special effects industry for bright students who, while having their basics right, could apply their minds and come out with innovative solutions. He said while specialists like modeling experts, texturing experts and lighting experts were in great demand in big studios in Delhi, Mumbai, Hyderabad and Bangalore, generalists, or those who knew enough of every aspect of 3D animation and special effects, were equally in demand with medium and smaller studios.
Kilaru, an Autodesk certified instructor and media arts and digital animation teacher with an experience of 15 years, said though the industry has been through a rough patch in recent years there was still no dearth of reasonably paying job opportunities for committed and creatively bright students. While starting packages typically range from anywhere between Rs 2.5 lakh to Rs 4 lakh annually, the brighter among the crowd can expect to quickly climb up the ladder of success and slot themselves in the Rs 20 lakh-plus bracket. There were also opportunities for the more enterprising among them to set up their own production units and earn handsomely, he added.
Among the MAAC officials present were Mr. Rachit Mathur, Regional Head, North, Ms. Mala Halder, Placement Head, North, and MAAC Chandigarh Director Mr. Varun Roy.