Bring more Warmth & Excitement with Trends New Winter Wear Collection: TRENDS, India's largest and fastest growing apparel and accessories speciality chain from Reliance Retail has launched a wide range of the new winter wear collection  for men, women and kids.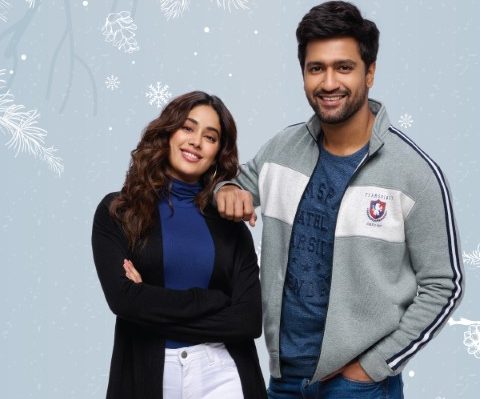 This Winter Collection from Trends, is sure to leave women awe inspired and spoilt for choice. From stylish sweatshirts, elegant jackets, cosy shrugs to super soft sweaters, the Trends Winter Collection has an amazing range of styles & designs for women to stay warm and comfortable and also look cool & trendy.
It's not just this for girls & young women. The attractive range of cool color blocking sweatshirts and a mind boggling range of super cool graphic tees & sweatshirts is also there. Just pairing them up with some trendy matching joggers with unique stripes is sure to give any woman or a girl a very sporty, youthful and cool vibe this winter besides all the warmth & comfort.
For men too, there are attractive choices to make in Men's Winter Wear. From  vibrant mustard colours, bold & bright prints and multi-varied checks & patch designs to choose in winter wear tops, to some really warm & comfy trendy jog and cargo pants and supercool  and sporty collections that come in attractive colours, men will be equally spoilt for choice in the Trends New Winter Collection.
So make your winter super exciting with the Trends New Winter Collection. Shop at Trends and stay warm and comfortable to your liking this winter. It doesn't just stop at that! With Trends Winter Wear, you are sure to make heads turn, spark conversations and get people talking!
Trends' Digital assets
Know More About Trends
Trends is India's largest and fastest growing fashion destination with a strong network of more than 1500 stores, across 850 plus towns across all its formats in India.
Trends in India also houses more than 100 national and international apparel & accessory brands along with 20 own brands across men, women and children categories to fulfill every customer needs.
Reliance Trends own brands include, AVAASA – a range of Indian wear for women offers the finest collection of Salwar Kurta Sets, Churidar Sets and a fast evolving Mix-n-Match range of garments RIO – a vibrant range of snazzy trends for young women, FIG – Fashion wear for discerning, independent & working women. Fusion – a brand with range of fusion wear for women where east meets west & style meets comfort. Network – range comprises of formal office wear collection for men and women. Netplay – range showcases a smart casual collection for the evolving workplace. DNMX – range for the youth of India, offering them exclusively crafted fashion garments like Denims, T shirts etc. Performax – the specialized active wear brand, which supports performance in sporting activity.