Chevening scholars and UK visa experts answer queries
NewZNew (Chandigarh) : At an inspiring session organised in the city by The British Council, Sir Dominic Asquith, British High Commissioner, narrated his personal experiences as a diplomat; and articulated his priorities for India-UK collaboration. Addressing a gathering of students, Chevening scholars and members of the Council, the British High commissioner also spoke about the education opportunities and prospects in the UK besides giving a glimpse of his life as a British ambassador to a number of countries including Iraq, Egypt and Libya.
Joining the British High Commissioner were Chevening scholars who narrated their experience of having studied in the UK and shared tips on applying for scholarships. Education consultants and experts were also present to offer advice on UK visas and clarified doubts of the aspirants.
Speaking at the session, Sir Dominic Asquith, British High Commissioner, said, "I had always been interested in India. I had not had a professional background there but had always visited as a tourist. It is a hugely important country and so when I was asked to do this job I decided to accept. We like to work with the next generation of young Indians to help them improve their economic, social and cultural opportunities Our priority is to celebrate the great things about both countries; reconnect the young people of India with U.K. and make people in the U.K. get to see what India is today."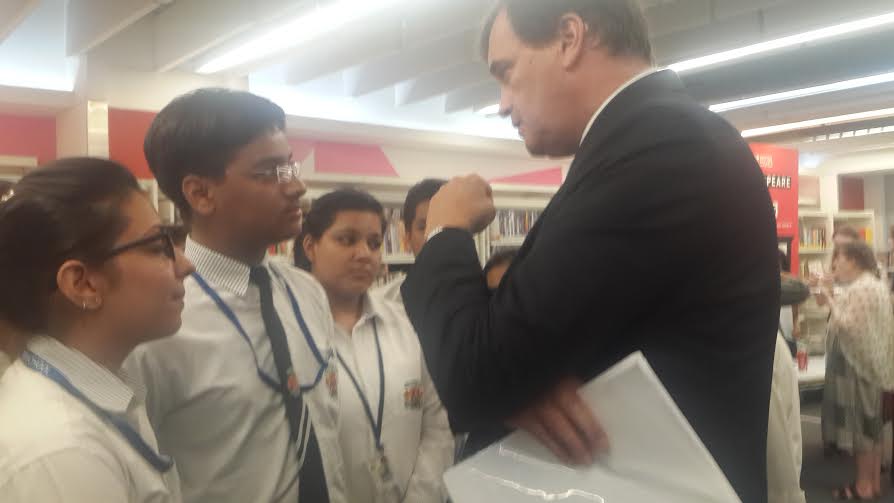 Education is at the heart of our mission to strengthen the UK's relations with India. And young Indians studying in the UK is one of the best ways to make that happen", he added.
The British Council serves as the UK's international organization for educational opportunities and cultural relations and aims to build mutually beneficial relationships between people in the UK and other countries. Over the last 10 years, 160,000 Indians have studied in the UK. This year, the British Council is offering more than 500 scholarships for Indians students who want to study in the UK. In November, 50 British universities will come to India for a five-city tour meet around 5,000 students. In fact, over 500 British students will undertake short term study courses in India as part of the Generation UK-India programme.