Bry-Air successfully organised the annual eye-camp at Moga : Bry-Air organised its annual eye-camp at Mathra Das Civil Hospital, Moga.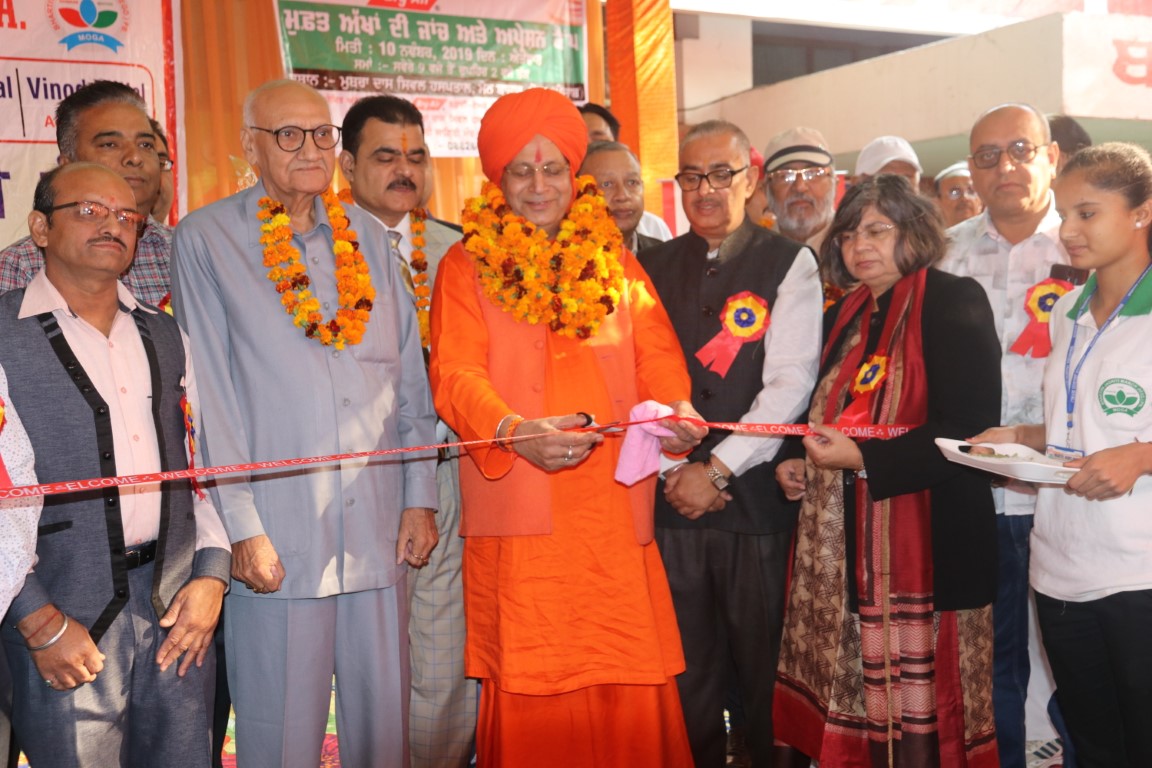 The eye camp saw a huge participation from the people in Moga and nearby villages including Badoowal, Bhinder Kalan, Bhinder Khurd, Bughipura, Buttar, Chirak, Daroli Bhai, Dhalleke, Dhudike and Ghal Kalan.
As much as 900 people, including the people from weaker sections, and senior citizens till about 75 years of age, who gathered at the camp, received free eye check-up, free medicine, free spectacles and free cataract surgeries from a team of trained doctors and eye-specialist.
Out of these, 101 people were diagnosed for cataract surgery. The surgeries free of cost are scheduled in the following week. They will be operated by Dr. Rupali Sethi, Eye Surgeon at the Mathra Das Civil Hospital, Moga who performs these cataract surgeries for no cost.
The well-structured eye-camp which is the annual flagship programme initiated by Bry-Air was organised in association with local NGO Bhartiya Jagriti Manch. The programme, since its launch in 2012, has successfully been able to better lives by providing free eye-care to approx.
8500 people from the weaker sections of Moga and nearby villages. The free eye-camp that is now in its 9th year is an ode to Dr. Mathra Das Pahwa who was a philanthropist and an eminent eye surgeon.
He was known for his charitable work for the underprivileged in the field of vision, more so, for cataract surgery. It has now become a sought after event for the people of the state and nearby villages.
Speaking on the success of the programme, Ms. Sonali Dutta, Vice President Corporate Affairs, Bry-Air said, "We are very happy to be of service to the people Moga and its nearby villages. The Dr. Mathra Das Pahwa – Vision Outreach Program is now in its 9th year and it has given us immense happiness to see so many people getting benefitted through this programme. We thank all the doctors, Bhartiya Jagrti Manch, and locals at Moga for making this a success."
What began in Moga has also spread its wings in other large cities too. These eye camps are also conducted in Delhi, Haryana, Rajasthan and Punjab.
Know More About Pahwa Group:
The Pahwa Group is the fastest growing Adsorption Technology group in the world today.
'With Desiccant at its core, in relation to air', the Pahwa Group is a group of knowledge based and technology driven companies offering advanced environmental control solutions to a wide array of companies.
The Group employs a strong team of over 1500+ persons in 6 continents and has 11 manufacturing units. The Group has filed 123 patents applications worldwide on 13 new technologies, since 2007, out of which 46 patent granted/ already allowed for energy smart technologies and has set up 8 state-of-the-art test labs to give the cutting edge to our R&D and product offerings. The group companies are involved in manufacturing products like dehumidifiers, resin dryers, product dryers, gas phase filtration systems, dry rooms, energy recovery and fresh air treatment systems.
Bry-Air and DRI (Desiccant Rotors International) are the two flagship companies of the Pahwa Group.
Know More About Bry-Air
Bry-Air, the leader in dehumidification…worldwide, is a global solution provider for dehumidification and drying, gas phase filtration, plastics drying, conveying & mould dehumidification, high temperature waste heat recovery, dry rooms critical for lithium battery production and adsorption chillers, with subsidiaries in China, Malaysia, Brazil, Nigeria and Switzerland, and an associate plant in the USA.