Traditionally speaking, it is widely known that loans to purchase a home are largely based on your FICO credit score among other factors such as your debt-to-income ratio and the amount of the down payment you can provide. That's all well and good until your credit score decreases. Many large banking institutions and lenders do not look at the reason(s) for the decrease in the overall score, they focus on the number. What if you went through a divorce and your ex abused credit and it is reflected on your score as well? What if your identity was stolen and you have to rebuild your credit score?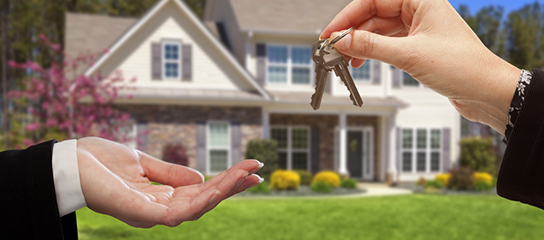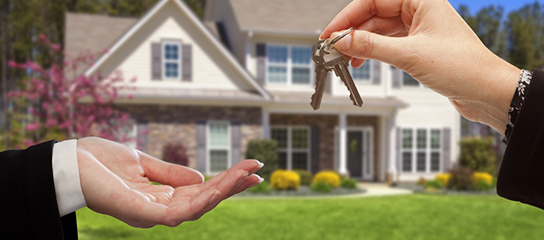 These can be difficult factors to overcome when your score is hovering around 600 and you are told that you need a rating of 780 or higher to qualify for a traditional home loan.
How Credit Affects Buying Power
There are a number of ways that a bad credit rating affects your creditworthiness. A mortgage lender will review your credit score to learn just how consistent you are in paying your bills and how much you currently owe outside of a mortgage loan. In general, all lenders have the same concern which is determining your risk of default and your ability to pay the loan back. Therefore, lenders use a credit report to help determine these factors.
So, if your credit score is below 780, does that mean you cannot get a loan to purchase a home? Will you have to wait 1 year, 5 years, or 10 years until your credit improves before you can search for a new home and apply for a loan?
The good news is that while working on restoring your credit score, there are alternatives to getting loans now and buying a home without an 'Excellent' credit rating.
FHA Loan
A Federal Housing Administration loan tends to have a lower threshold when it comes to your creditworthiness, even as low as 500.
However, to qualify for an FHA loan, a buyer must be able to pay at least 3.5 percent of the total home cost (the down payment) if they have a score of 581 or higher. For a score between 500 and 580, buyers must pay more than 10 percent of the home price as a down payment to qualify.
The FHA will allow 100% of your down payment to be 'gifted'. This is especially helpful if you know someone willing to give you the money to get started. Just bear in mind, that this money is a gift, not a loan.
"FHA loans are even available to those who have no traditional credit history – i.e. those who have paid cash for everything and have never opened a credit card, auto loan, or mortgage.
According to FHA, lenders must not automatically deny applicants with no credit. Rather, it should gather history for credit-like accounts: utilities, cell phone bills, insurance payments, and even childcare expenses. Lenders can approve a loan built on non-traditional credit. A mortgage can be the applicant's first-ever real credit account." – Gina Pogol, The Mortgage Reports
Find a Co-Signer or Private Mortgage
Finding a co-signer provides another option to help you qualify for a mortgage if you have bad credit. You need to be sure that the loan co-signer understands that if you fail to make your mortgage payment on time, he or she is responsible. Also, if you go into foreclosure, that person's credit suffers the consequences. So, it worth noting that this arrangement while doable, is a risk to both parties.
Another option is to get a friend or family member to fund the purchase of your house. Just remember that if you do find someone willing, then you have to arrange for how to pay the money back and how that will look. Be careful to consider the drawbacks to this kind of arrangement because if you fail to meet your obligation, it can cause hard feelings and potential court action.
Present a Larger Down Payment
One of the easiest ways to qualify for a home loan with bad credit is to make a larger down payment. This plan typically requires that the down payment be a minimum of 20 percent or more of the sale price. The larger the down payment, the less the lender will be funding so the lower your monthly mortgage payments will be. Another positive result of paying a higher down payment, you will incur less interest over life of the loan to pay back and you may be able to shorten the repayment period, potentially saving you thousands in the long run.
Even if you have a 'Good' to 'Excellent' rating, lenders view a large down payment favorably when approving credit, because it signifies a stronger investment on your end.
Tips For Improving Your Credit
A few things that can improve your credit score are:
Check your report, looking for errors, then take all necessary steps to correct them
Pay down on any credit card amounts
Remove any notice or accounts that have gone into collections status
Confirm that there are no property liens on your report
Find a lender, such as FHA to lend you money and get pre-APPROVED before you begin house hunting
Just remember that if your credit score is less than stellar right now, don't assume you're completely out of luck when it comes to home buying.
Having a low credit rating does not automatically mean you can't get a mortgage. Yes, it will take work on your part to improve your score or it may require that you rely on a friend or family member to assist you, but a new home is certainly not off the table for you.