B&WSSC launches Skill Gap Study for the Beauty & Wellness Sector of India for the period 2023-2030: Beauty and Wellness industry is highly fragmented & unorganized in India and comprises of small & micro businesses as beauty parlours, barber shops, salons, spas, gyms, yoga studios, fitness studios, Ayurveda centre and academic institutions which majorly falls under small and medium enterprises.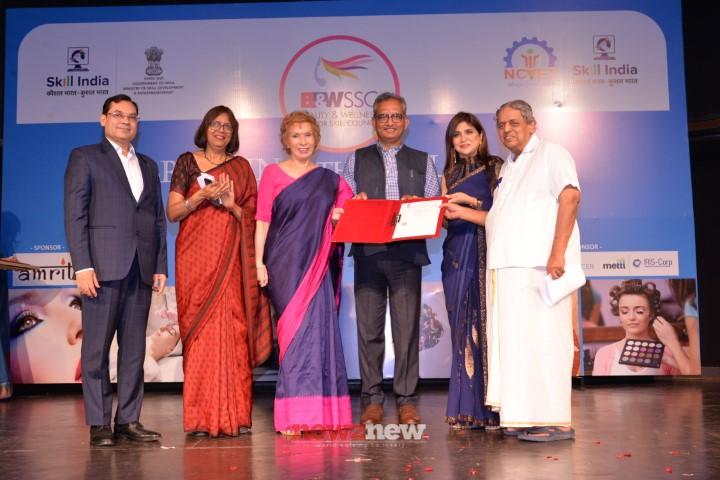 Beauty & Wellness Sector Skill Council (B&WSSC) took a lead & conducted an end-to-end "Skill-Gap Study" for beauty & wellness sector at a pan-India level with insights into the requirements of skilled workforce across the sub-sectors till 2030 through KPMG.
The Skill Gap Study was launched in an event titled, "Bridging the Skill Gap, Beauty-Fully", in the august presence of Hon'ble Cabinet Minister Shri Narayan Rane ji, Ministry of MSME, Shri Atul Kumar Tiwari ji, Secretary, MSDE, Shri K. K. Dwivedi ji, Joint Secretary, Ministry of Skill Development & Entrepreneurship.
B&WSSC also felicitated 500 students who underwent skills training under Up-Skilling & Re-Skilling programs through a formal convocation program. Highlight of the event was the felicitation of "acid attack survivors" And Talking about this initiative Monica Bahl, CEO, B&WSSC In her address said "It is a matter of pride to award skills training certificates to these incredible acid attack survivors who have accomplished their aspirations & have fulfilled their dream to earn a respectable livelihood.
Their power lies in their undying determination to make lives beautiful around them. On one hand they have survived all the odds and on the other hand they have a hunger to learn the skills of beauty domain through which they will not only start a new inning in their life but will prosper and bring positive change in the lives of others as well.
She further shared that the Indian beauty & wellness sector is growing at a CAGR of 18% & is poised to grow to about INR 5 lakh crores in size by 2030"
This event also celebrated the success of trainees through a formal certificate distribution ceremony for various Govt. & CSR programs undertaken by B&WSSC like LinkedIn CSR, Google CSR, Recognition of Prior Learning (RPL) program of Skill India and Returnable Grant program.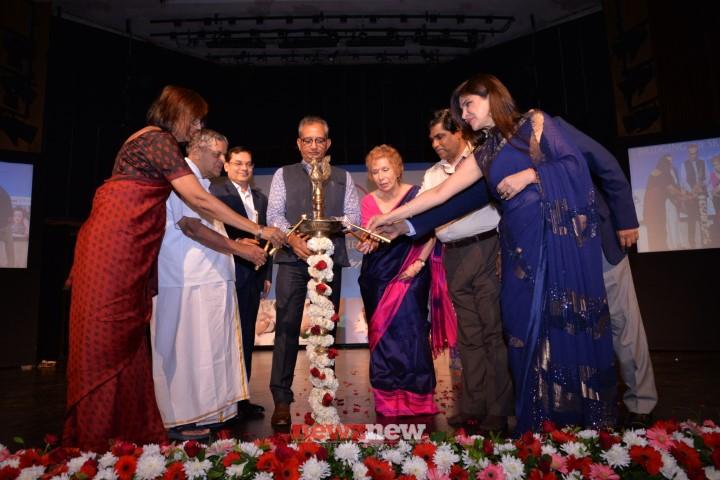 Emphasizing the need for creating skilled workforce, Shri Atul Kumar Tewari, Secretary-MSDE said, "India's large, youthful population has the potential to drive economic growth for at least the next three decades.
This demographic dividend can be harnessed through skill development initiatives to provide individuals with the skills they need to find decent work and contribute to the economy. The government and private sector are implementing various initiatives and programs to promote skill development.
Beauty & Wellness Sector Skill Council has trained 10.25 lakh trainees in the last 8 years & they work very closely with their Industry network. The Indian beauty & wellness industry currently employs close to about 12.3 million people & is projected to generate employment for 20 million people by 2027 & for 27 million people by the end of 2030."
Shri. K.K. Dwivedi, Joint Secretary- MSDE, said, "Beauty & wellness industry is a sunrise industry, as each of its segments hold an immense potential both in terms of income as well as livelihood opportunities. Out of the total current workforce of 12.3 million working in this industry, 66% of the workforce comprises of women & a large segment of them are from lower socio-economic backgrounds.
In terms of the qualification of the current workforce, 1 in every 4 person has undergone the technical & vocational education. There will be an incremental vocational training requirement for about 5.4 million candidates who would have to be skilled through vocational education between 2022-30. This would necessitate a quantum jump for vocational education in the beauty & wellness industry in the current decade."
B&WSSC also signed 4 MoUs with academia & industry partners. MoUs exchanged with S-VYASA University, Yoga Certification board, Symbiosis Centre for Skill Development, Nagpur & Looks School of Hair and Beauty in the august presence of esteemed dignitaries