Campaign to make young people future-ready: UNICEF India and YuWaah (Generation Unlimited India), in partnership with Udhyam Learning Foundation, announced a key initiative to help India's young people build essential employability and life skills for the 21st Century.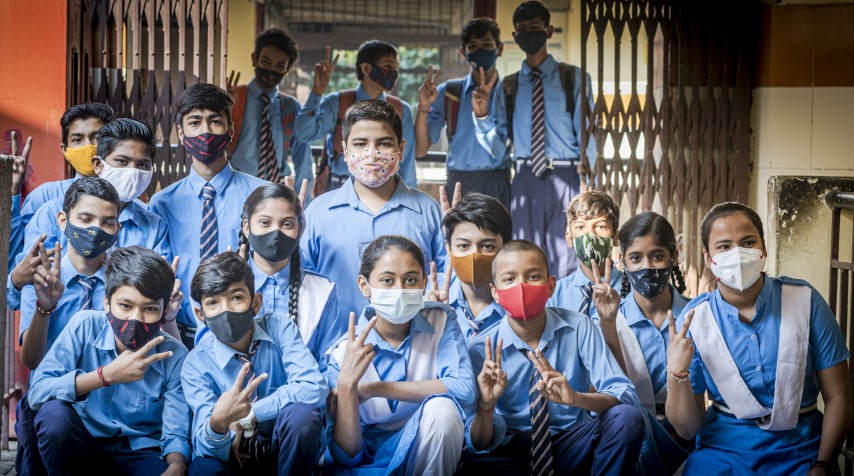 According to UNICEF study, more than 50% of India's young people will not have the requisite skills for employment by 2030. To alleviate this skills gap, UNICEF India and YuWaah aim to empower 2 million young people with essential employability and life skills through an engaging WhatsApp chatbot as part of the 'YoungWarriorNXT' initiative.
Young people can learn critical life skills for free on WhatsApp and receive certificates from CBSE, UNICEF, and YuWaah (Generation Unlimited India). To learn life skills, young people simply need to send 'YWNXT' to +919650414141 on WhatsApp.
Abhishek Gupta, Chief Operating Officer, YuWaah (Generation Unlimited India) said, "It is important to provide young people with the tools and skills to embrace the rapidly-changing needs of the 21st Century workplace and society. YoungWarriorNXT provides an avenue for young people to learn these essential employability and life skills through WhatsApp and become future-ready through their phones. We invite young people from Punjab to take advantage of this free learning resource to be future-ready for the challenges & opportunities that lie ahead."
India Skills Report 2022 said that only 46.2% of India's youth are highly employable. With profound and irreversible changes on the horizon for the post-pandemic world of work, young people need to be retrained and reskilled to adapt to the change.
To address this need, a pan-India initiative named #YoungWarriorNXT has been conceptualised to empower young people with critical employability and life skills such as collaboration, critical thinking, communication, decision making and interview techniques. Some of the key tasks young people can practice include: Identify stress signals, Manage time better, Be a good listener, Be a public speaker, Make your budget, Find your career, and Find a job. It's noteworthy that #YoungWarriorNXT ChatBot has already seen enrolments from 200,000+ young people from across the country.
"These tasks made me confident, helped me develop my communication skills, and enhanced my thinking power", says one of the chatbot users. Further, another user added, "The way they are teaching us life skills is such an easy way. I enjoyed learning life skills and the tasks helped me improve my confidence in front of people."