Cast of COLORS' Choti Sarrdaarni visit Chandigarh to thank their fans: Choti Sarrdaarni, the latest addition to COLORS' fiction line up, sketches the life of a woman laced with many complexities imposed by culture, society, familial responsibilities and self-inflicted fear.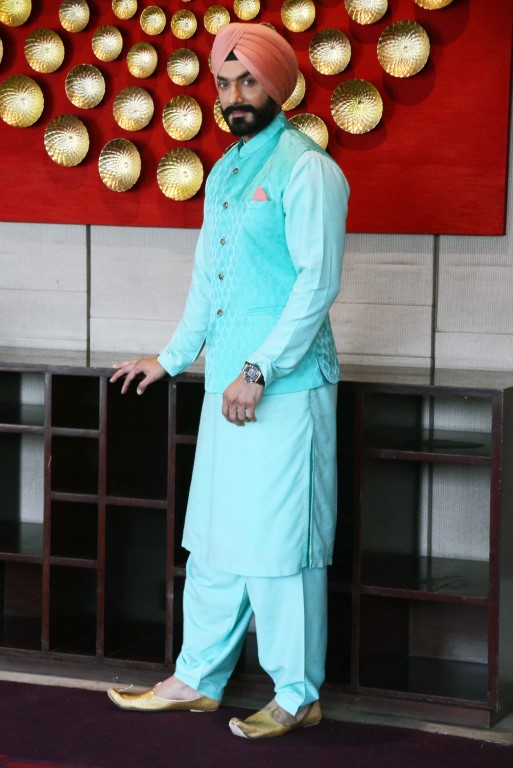 The show puts the spotlight on the story of a fierce woman, Meher Dhillon (played by Nimrit Kaur Ahluwalia) who faces many harsh realities in her life and emerges triumphant to become a Bahadarni.
To speak about the show and to thank the viewers for their support, the lead cast –Nimrit Kaur  and Avinesh Rekhi (Sarabjit Gill) visited Chandigarh today. Produced byCockcrow and Shaika Entertainment, Choti Sarrdaarni airs every Monday to Friday at 7:30 pm.
Commenting on her visit to Chandigarh, Actor Nimrit Kaur  said, "Choti Sarrdaarni is my debut show on Indian television and holds a special place in my heart. But Chandigarh is even more special as I delivered my first scene and that's why coming back here is very nostalgic. I am overwhelmed with the fabulous response the show has received and I am grateful to be in Chandigarh today to meet and thank my fans for their endless love and support. Also, if time permits, I would love to try out the lip-smacking dishes and visit some of the iconic places."
Avinesh Rekhi who essays the role of Sarabjit Gill said, "My character, Sarabjit, is a politician and a single parent who respects women and stands against any wrong doings. Being a Punjabi, it gives me immense pride in the fact that I am the first lead actor to sport turban on Indian television with this show. The show's concept gives out an  impactful message and I am glad the viewers have liked and appreciated it. Coming back to my hometown is a completely emotional experience and I am extremely happy to be in Chandigarh today."
In the recent episodes of the show, while Meher is trying to get over Manav (played by Hitesh Bharadwaj), Harleen convinces her to accept Sarabjit's marriage proposal.
On the other hand,  an excited Kulwant Kaur (played by Anita Raj) calls and informs Sarabjit that Meher has finally agreed to marry him. But, Sarabjit makes it clear to Harleen and Kulwant that he would want to meet Meher face to face as without her consent he will not go ahead with this union. Will Meher change her decision after meeting Sarabjit? Will she ever be able to get over Manav?
To find out more, don't miss watching Choti Sarrdaarni every Monday to Friday at 7.30 pm only on COLORS!