Celebrating the spirit of Entrepreneurship on Startup Day with Innovation Mission Punjab: Innovation Mission Punjab (IMPunjab), a unique private-public partnership that aims to build, empower and act as a catalyst for local startup communities in Punjab, scheduled a Start Up Day in Chandigarh today at Magnet Cowork, Industrial Area Phase 1, Chandigarh.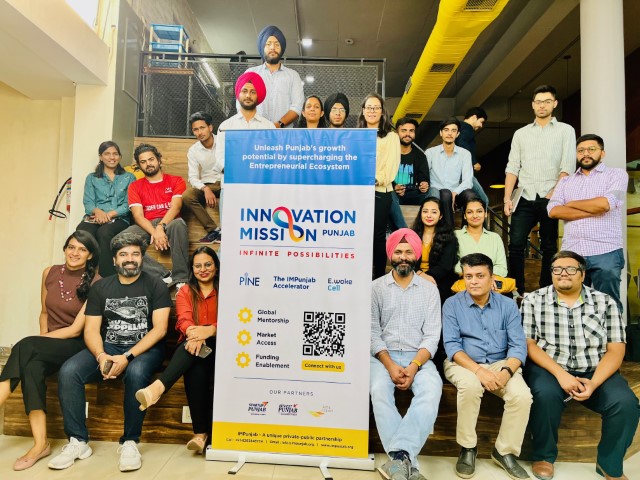 IMPunjab has taken this initiative to yield a platform for the new entrepreneurs and startups based in Punjab to meet, create opportunities for their startups further growth, discuss new potential ideas, and connect with stakeholders through networking.
The Mission plans to conduct eight start-up day events, two each at Chandigarh, Ludhiana, Jalandhar and Amritsar in a span of one year. This initiative will let community members and stakeholders discuss ideas that can disrupt the market and change the course of the future. This will also create a regional access point for entrepreneurs to aid them with an action plan and provide access to the startup community and other support.
Key takeaways for the participants are assistance and suggestions for improvement; they can connect and build networks with various stakeholders from the region and get a chance to be a part of various initiatives at IMPunjab.
The outcome of the meetup is to enable the startups to get funding support, mentoring support, incubation/acceleration support, and piloting opportunities during their startup journey.
Talking about the event, Somveer Anand, CEO & Mission Director, IM Punjab, said, "For a long time now a platform that can assist, support and help startups to connect with stakeholders & incubators present regionally has been limited largely due to lack of opportunities. Through this event, IM Punjab is here to offer a platform that will act as a bridge between the entrepreneurs and incubators, investors and mentors where startups can discuss potential ideas and plans to upgrade their business with the assistance and support of IM Punjab. Our recent initiative, PINE Matchmaking was well received by the community, and with this Event, we aim to make Punjab Punjab amongst the top 3 innovation ecosystems in the country'
The Event kickstarted at 2 PM, with startups registrations followed by a session on the key things an entrepreneur should mind while discussing their ideas. The budding entrepreneurs/early-stage startups then presented and discussed their ideas.
The Event was concluded over a networking session to establish connections and meet people from the startup community, apart from team-building exercises and fun activities to engage the community.