CEO Punjab holds meeting with Political Parties to handover the CDs of Draft Publication of Electoral: Chief Electoral Officer (CEO) Punjab, Sibin C held a meeting today with the representatives of political parties to handover the CDs of draft publication of electoral (without photos).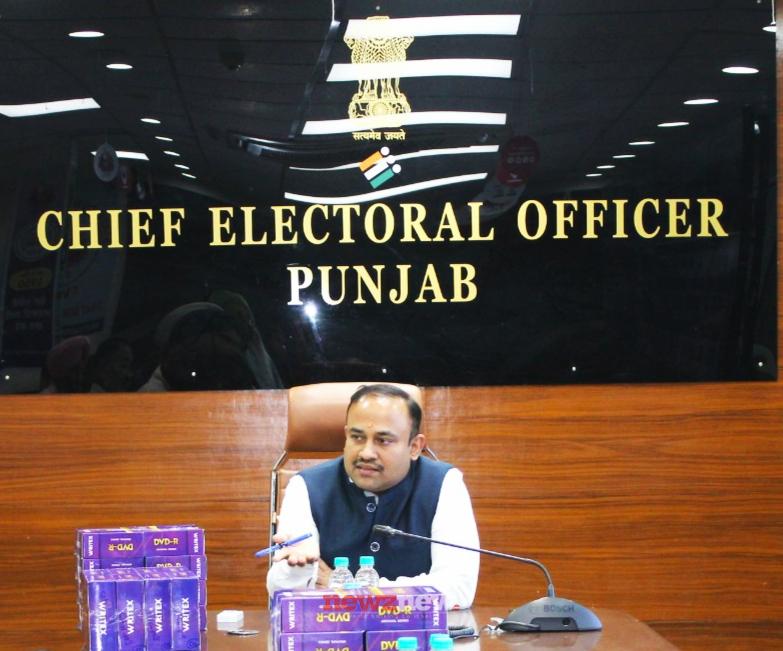 Special drive to update the voter list – Special Summary Revision – 2024 has begun today with the publication of a draft electoral roll.
Divulging the details, CEO informed that commencing from 27.10.2023, the revision activities will be carried out till 09.12.2023 and the process of voter registration, correction in the electoral roll and deletion of vote will get intensified during this period. Citizens will also get the opportunity for filing claims and objections. I
In the meeting, Sibin C highlighted the robustness of the electoral process and demonstrated how transparency has been introduced at every step utilizing technology.
Seeking cooperation of political parties, CEO Punjab stated that special camps will be held on 4h and 5th November, 2023 and 2th and 3th December, 2023 where Booth Level Officers (BLOs) will be present at their respective polling stations.  He also appealed to all the representatives of political parties to appoint Booth Level Agents (BLAs) and participate in the Special Camps to ensure enrolment of eligible electors.
Soliciting support of political parties, CEO Punjab asked them to urge youth to get themselves registered as voters and support the election personnel in the process of deletion of deceased voters.