Chandigarh Group of Colleges Jhanjeri released next issue of International Journal of Business Management. This journal is a highly referred, open access, peer reviewed biannual publication brought out by the Faculty of Management, CGC Jhanjeri.  Jhanjeri Campus got overwhelming response and received as many as 68 papers. These papers were thoroughly reviewed by the eminent personalities of Editorial Board including Dr. G.S.Batra Punjabi University Patiala, Dr. Dipanjan Kumar Dey IIT Ropar, Dr. Shailender Kumar IIIT Allahabad, Dr. Anil Sharma, PAU Ludhiana, Dr. P D Singh Rohilkhand University, Bareily, Dr. Kishor Joshi, Bhavanager University Gujarat, Dr. Nagender Yadav Rajshri Tondon, Open University Allahabad, Dr. Swatantra Kumar, Director SSVIT, Bareilly.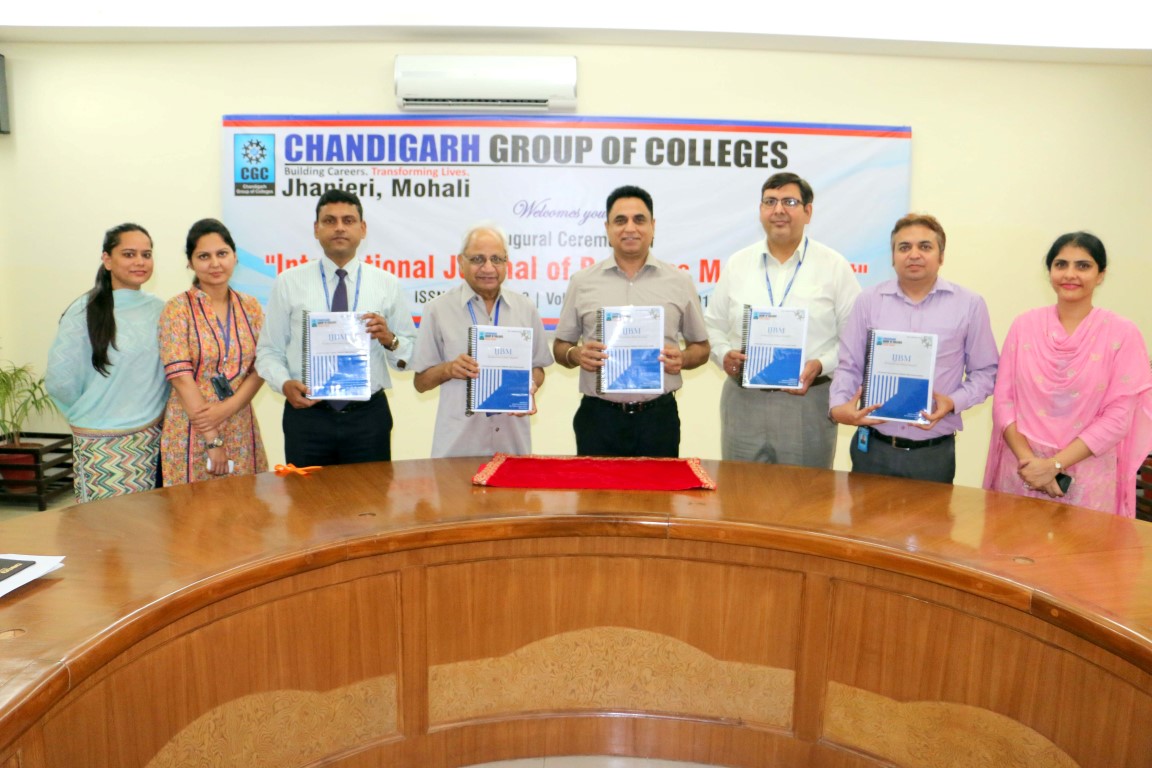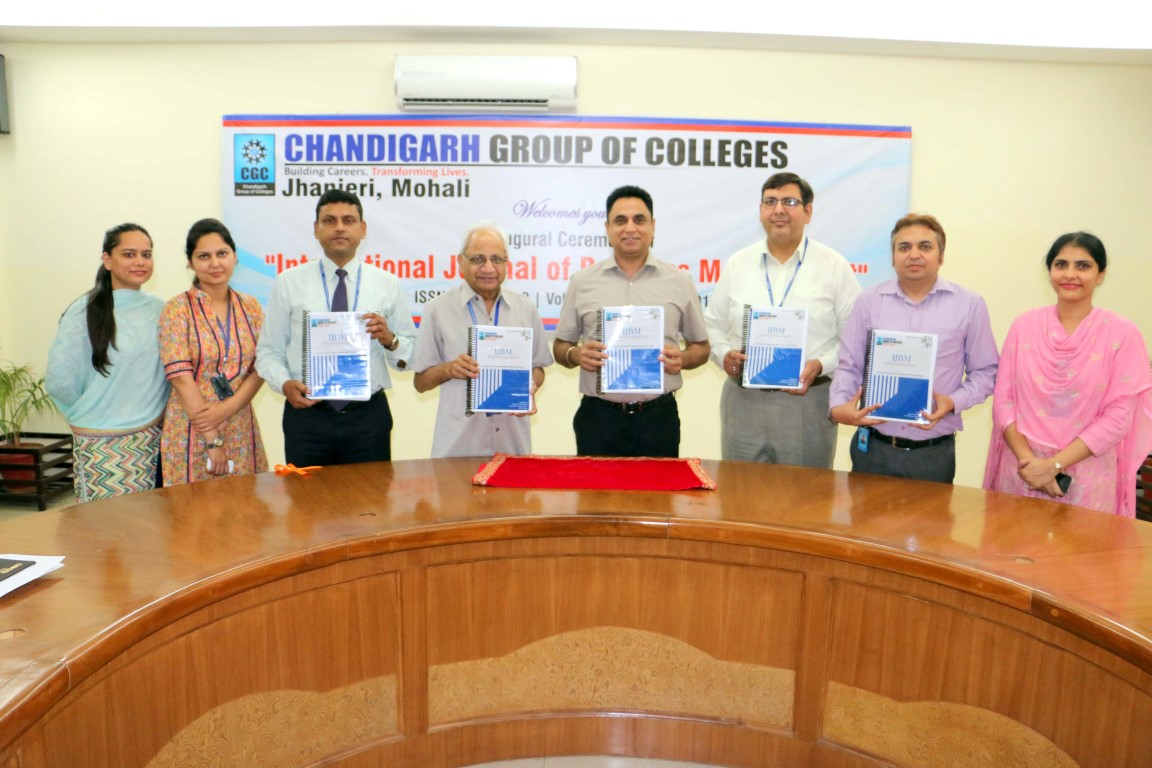 The papers covered current topics like demonetization, e-HRM, economic issues related to general management. These papers have been written by research personnel's working in leading institutions like IMT Gaziabad, SP Jain Mumbai, Punjab University, GNDU Amritsar, HPU, Punjabi University Patiala, IILM Institute of Higher Studies, New Delhi, Sri Krishna College of Engineering and Technology, Coimbatore, ITM Business School, Chennai, Sherwood College of Management, Lucknow,  Motilal Rastogi School of Management, Lucknow and Uttar Pradesh Technical University, UP.
Speaking on the occasion, Rashpal Singh Dhaliwal, President CGC said that CGC would like to involve all the students & faculty members in research activities carried out for the upliftment of society. He declared that all expenses for research work will be borne by the management.   Dr. G.D.Bansal, Director General said that the efforts of the entire faculty in enhancing the practical knowledge of the students along with their theoretical classes.