Champions of Dil Da Connection declared by Connect Broadband : In a unique customer connect initiative, Connect Broadband, market leader in wireline and broadband services across Punjab, gave away 120 winners free broadband services for one year in their "Dil da Connection" campaign. The campaign invited customers to join a daily lucky draw and entitled winners to One-year of Free broadband service.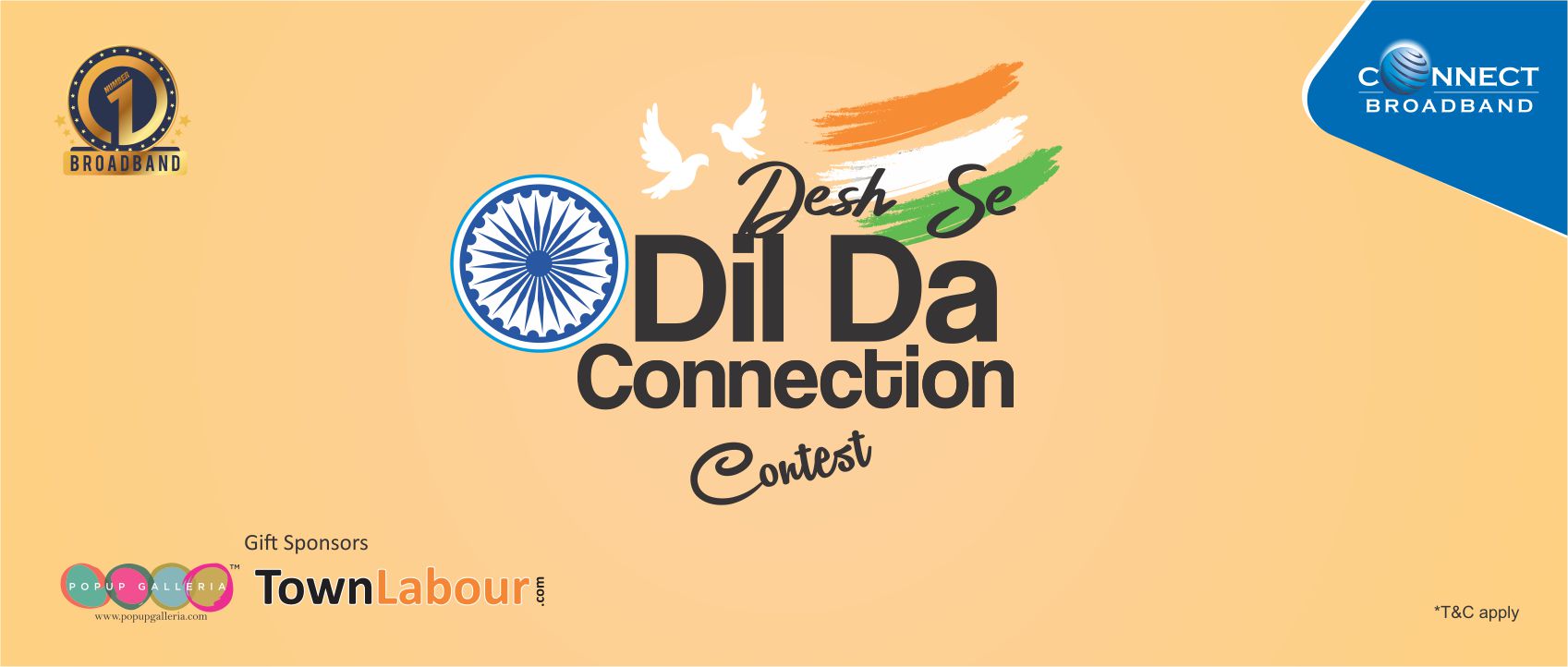 The Campaign is going strong, for both new and existing customers who have duly paid their monthly bills. New customers need to pay one-month rental in advance in order to participate in the lucky draw.
Talking about the campaign, Mr. Arvind Jalota, Chief Business Officer Connect Broadband said, "At Connect Broadband we always strive to offer best services to our customers. "Dil Da connection" campaign is our way of showing our commitment to serving the best value and savings to our customers."
About

 

CONNECT

Brodband Dil Da Connection

CONNECT is a PAN India ISP Licensee with market leadership in Punjab Telecom Circle, which consists ofPunjab, the Union Territory of Chandigarh and Panchkula. The Company also provides a full gamut of telecommunication services, which includes voice telephony, both Wireline and fixed wireless, Internet services, broadband data services and a range of value added service viz., Centrex, leased lines, voice mail and video conferencing. Connect has recently expanded its coverage footprint with launch of data services in Haryana and Himachal Pradesh 
CONNECT also provides Wireless Broadband service across Punjab. Offering high speed internet through a wireless medium, CONNECT Wireless Broadband enables users to access internet through their Laptops, PCs, Tablets, Wi-Fi enabled phones in the wireless vicinity & FTTH which is a Broadband telecommunications system based on fiber-optic cables and associated optical electronics. The technology reaches the boundary of the living space, such as a box on the outside wall of a home. Quadruple play of high-speed broadband, high-definition video, unlimited 'anywhere' telephony, and real-time surveillance are a few key take-always for users.