ACADEMY FOUNDER AND SUCCESS GURU – AK MISHRA SHARES SUCCESS MANTRA
       CHANAKYA IAS ACADEMY ANNOUNCES SCHOLARSHIPS FOR NEEDY STUDENTS
newznew (Chandigarh) : There is now a beacon of hope for the young aspirants of state civil services. Chanakya IAS Academy,  which has helped sculpt the careers of over 3000 UPSC aspirants, has announced the launch of focused training modules for aspirants of Punjab Civil Services(PCS) and Himachal Administrative Services(HAS) Examinations. The programmes were unveiled by the Chairman & Founder of Chanakya Academy Group, Mr. A K Mishra, fondly given the sobriquet of 'Success Guru' by his students.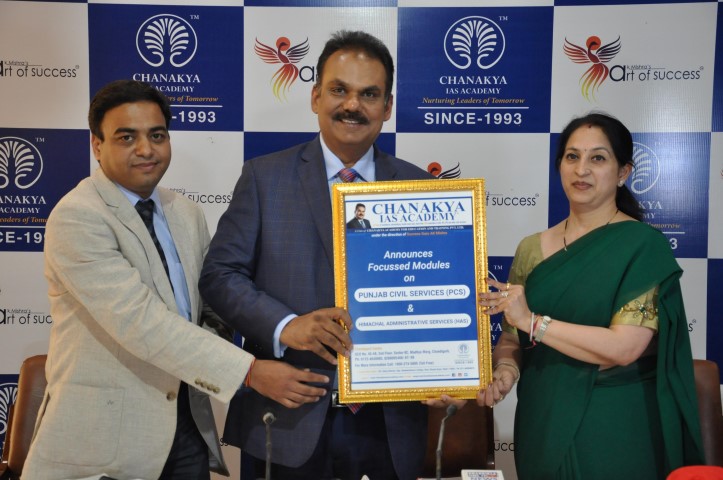 "Our new set of programmes will provide students with the confidence and aptitude to achieve top ranking results in the combined competitive examinations held by Punjab Public Service Commission (PPSC) and Himachal Pradesh Public Service Commission. The first batch of this programme starts from the first week of June," said Mr Mishra.
Mr. Mishra, who is an inspiration for civil services aspirants, informed that the Academy will have a holistic approach towards PCS and HAS exams with focus on information related to Punjab and Himachal Pradesh regions. He also shared that students enrolling for PCS and HAS will be enrolled in exclusive batches with dedicated faculty.
Mr. A K Mishra also announced a scholarship programme for underprivileged students for the new training programmes of PCS and HAS. "We will be providing scholarships to the 10 deserving candidates from Economically Weaker Sections in the newly unveiled training courses. This is under our company's Corporate Social Responsibility (CSR) Initiative." Said Mr. Mishra.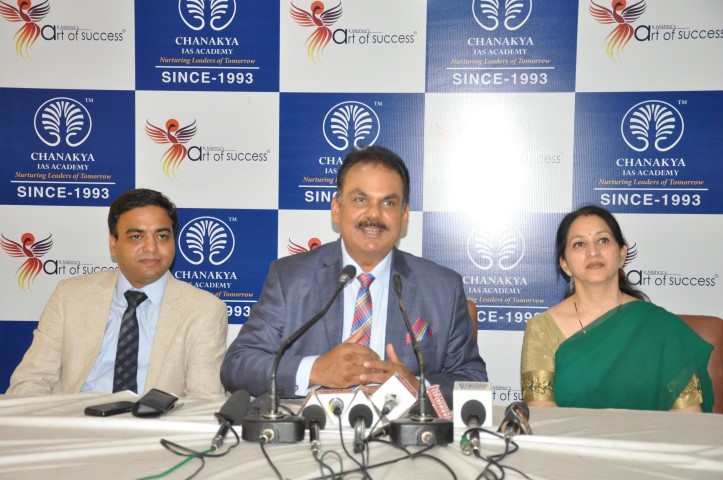 Having a humble background himself, Mr Mishra faced several challenges early in life due to lack of resources, which inspired him to create a platform for the 'Other India' – those who are marginalized – to come to the fore and help in nation building as civil servants. Chanakya IAS Academy' was thus launched in 1993, which currently operates in 10 states through 14 branches. The Success Guru has been a pioneer in organising UPSC training classes in Hindi language apart from regular English language.
At the press conference, Mr Mishra also shed light on the 'Art of Success' programme. He said, "In my success seminars, I try to address many social and emotional issues such as work-life balance, parenting, human relationships, success in life, being hopeful and motivated etc. My lectures encompass thought starters not just for students butfor individuals at every stage of life."
His highly motivational & inspirational talks are given under his two programmes both of which are Copyrighted –'The Art of Success Programme' & 'Human Software Development Programme.' Neuro- linguistic programming is another area which is his domain. "Anyone can achieve success in life by reprogramming the mind & becoming a Director of one's life." Summed up Mr. Mishra.