Chinese New Year Feast at Black Lotus Taj Chandigarh from 1st to 10th of February : Taj Chandigarh, one of the leading hotels of the city, readies to celebrate the year of the pig at Black Lotus from the 1st to 10th of February 2019. Expatriate Chef Wen Wang curates a special menu for the celebrations with some never seen before delicacies from his homeland.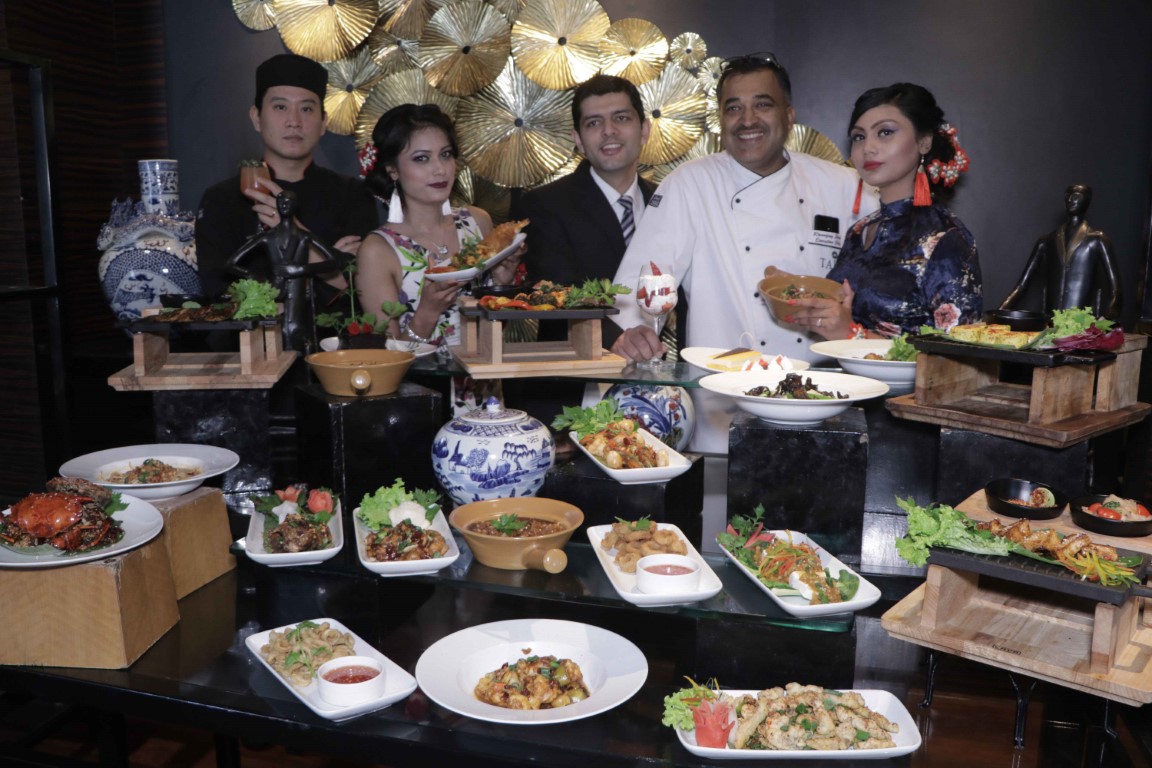 The Chinese New Year is to begin on the 5th of February with this year of the pig representing luck, fortune and general prosperity.
General Manager Surinder Singh informed us that the entire concept of the feast was laid out after thorough research. Some very unique dishes are being brought to the table from the regions of China.
The oat kissed prawns deserve special mention and are a welcome respite from the usual golden fried ones. One cannot miss the Dan Dan spiced Udon noodle soup, which is very popular in China for its hot tingling taste. The wolf berries red wine broiled chicken holds a special surprise for guests and must not be overlooked in the extensive lamb, pork and sea food array that the menu offers.
Vegetarians have always had a lot to enjoy in oriental cuisine and the Chinese New Year feast is no different. Sechwan style bean curd sticks, mushrooms monkey  headis a gem from the main course. Another very well put together dish is tofu and stir fried snow peas, black fungus and water chestnuts with truffle oil sauce.
While the dessert section does see a lot of new players, the fresh orange cheese cake is definitely set to win many hearts.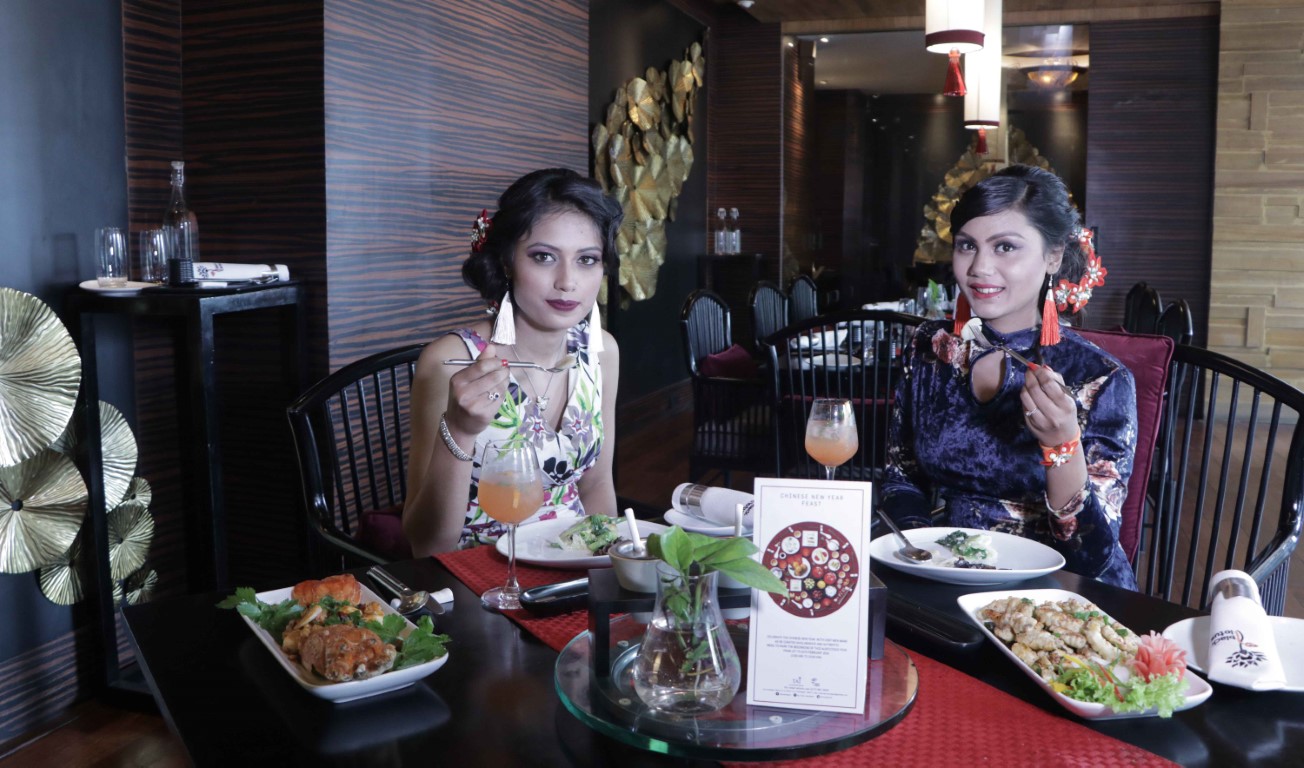 Apart from the food, the ambience also is spruced up in keeping with the festivities. The rather popular alfresco of this Chinese fine dining restaurant will take on a new year celebratory appeal while the inside tables follow suit.
The red paper lanterns and special Chinese centre pieces transport the guests to an oriental land, with their taste buds exploring the many special flavours of the region. Guests get to take home some of this magic with them as Chef has a delectable parting gift planned for them.
A must enjoy festival, the Chinese New Year Feast at Black Lotus, Taj Chandigarh promises to bring in February with culinary extravagance.