NewZNew (Chandigarh) : A  special masterclass on Child nutrition for parents on Children's day. How many of you liked Arjun Kapoor's cooking in the movie 'Ki and Ka'? Well the secret behind Arjun Kapoor's perfect cooking skills in the film 'Ki and Ka' is none other than.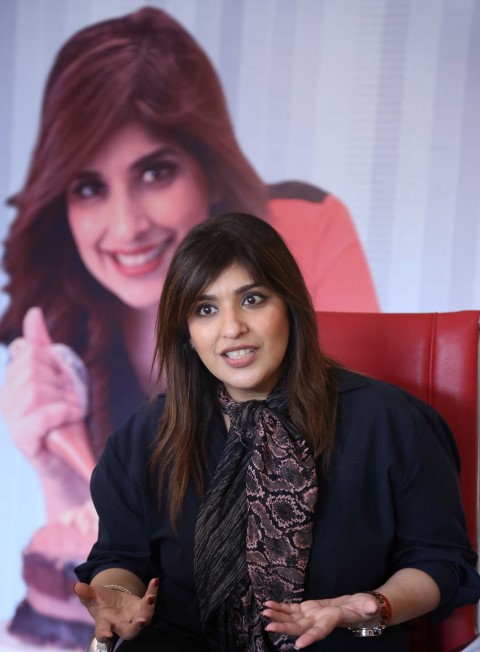 Chef Rakhee Vaswani, who taught Arjun Kapoor the fine culinary skills. Renowned Celebrity Chef Rakhee Vaswani, a stalwart in the F&B industry demonstrated a special master class on Child Nutrition today for the parents of Chitkara International School, Chandigarh. Chef Rakhee Vaswani is a celebrity chef, culinary expert, teacher, author, cooking show host, entrepreneur and above all, a food lover at heart. Certified by Le Cordon Bleu at Gordon Ramsay's Tante Marie in London. She began her culinary journey at the tender age of 11, keenly observing her aunts cook delicious food that caught her fancy and her heart.
Chef Rakhee, who is also the author of celebrated cook-book 'Picky Eaters' based on healthy cooking ideas, provided nutritious recipes for parents to deal with "Picky Eaters". The workshop commenced with Chef Rakhee sharing interesting and useful tips highlighting benefits of nutritious food (Lunch-box ideas), while also suggesting options to deal with meal-time battles.  Engaging workshop by chef Rakhee saw both children and parents coming together and preparing some easy and healthy tiffin box recipe options, while Chef Rakhee demonstrated the process.
Parents of Chitkara International School enjoyed the demonstration of 3 simple and healthy Continental, Italian and Indian dishes. The extensive menu for the workshop included:
Quinoa and Corn Bruschetta made with healthy white sauce – This recipe is a fancy appetizer that is filled with nutrition and is very tasty at the same time. The tricks of hiding nutrition in tasty food were taught through this recipe.
Granola Bars- Granola Bars with nuts and grains are easy to carry and snack-on anytime. The shape is like that of a chocolate bar making it exciting for children
Oats Tikki Frankie wrapped in Palak Roti – Oats are a nutritious and healthy grain which keeps the stomach full for longer hours also providing necessary fibre. An Oats tikki with vegetables is a way of making oats more fun and appealing to children. Palak Roti instead of the usual cornflour bread is a far better option and gives the dish an overall boost of taste and health.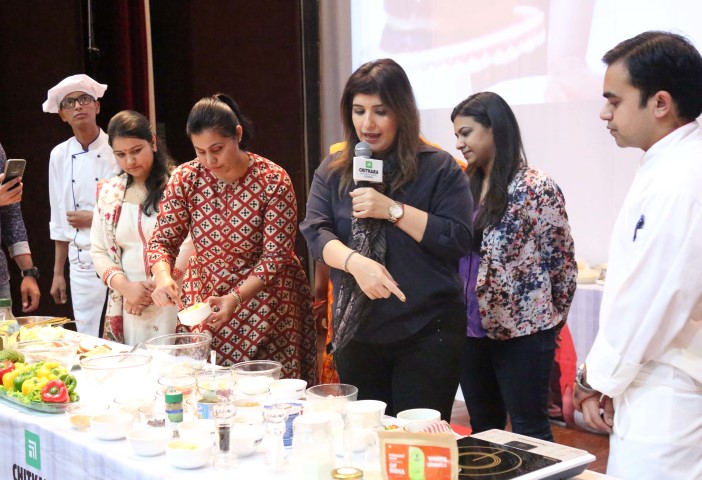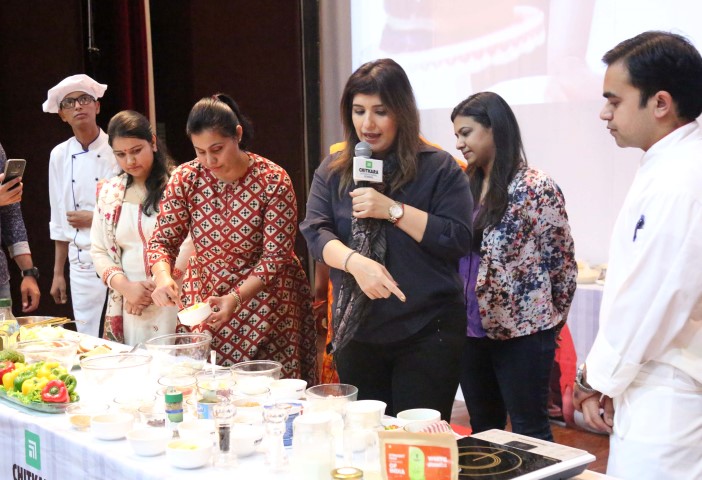 Chef Rakhee adds," As a mother I am constantly struggling to keep junk food at bay and provide my children with options which are appealing as well as healthy and nutritious. I am extremely grateful to Chitkara International School for giving me this opportunity to help spread the word among mothers who face similar problems. I am hoping to make a fruitful change and work towards a healthier future! "
Dr. Niyati Chitkara, Principal, Chitkara International School, said "Children sometimes tend to become Picky Eaters while receiving monotonous food items daily in their lunch boxes, which further creates a big problem when they grow up as an adult. Today's Chef Rakhee's workshop was an attempt to enlighten the participants on how to cook visually appealing and immensely tasty dishes that were extremely healthy at the same time. The art of hiding vegetables and nutrition-high ingredients in kid's lunch boxes were taught through easily replicable recipes in this cooking/baking workshop".