newznew (Chandigarh) : Sony SAB's Chidiyaghar which airs Monday – Friday at 9pm is one of the longest running shows and has been highlighting moral lessons to its viewers since its inception. With each track the viewers are taught the values learnt in a joint family. However, this week the Chidiyaghar members who are always together in all their ups and downs will fall in a trap of a TV contest.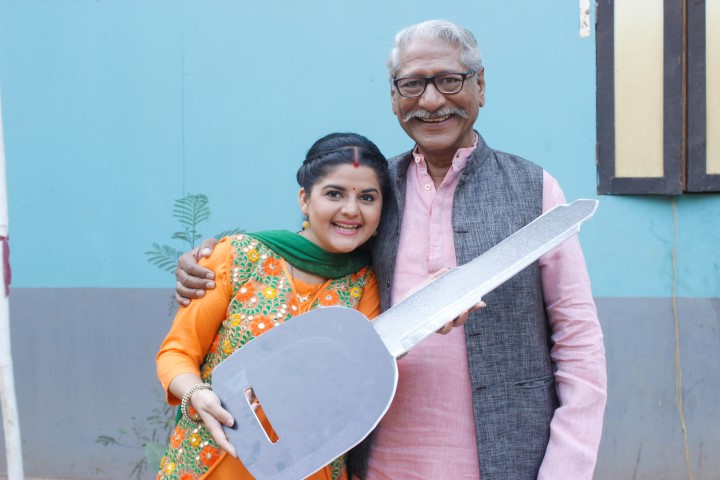 Chuhiya (Trishika Tripati) who is the youngest daughter-in-law always tries her luck with lottery or games where she can win free gifts but it never works out for her. In the forthcoming track she finally gets lucky and manages to win a high end sedan car by participating in a TV contest. Chuhiya is on cloud nine after knowing that she is the winner but little did she know that there is a price that she needs to pay in order to claim the car. The contest organizer informs Chuhiya that she has to pay 33% of tax on the value of the car. Stunned and disheartened knowing the amount they need to pay, she returns to Chidiyaghar. She informs everyone that the amount they need to pay is beyond their capacity. To keep her spirit high everyone suggests that they would together try to collect the money. However, everyone knows that it's not possible to collect the amount that they need to pay.
How will they manage to collect this amount? Will Chuhiya be able to win this car?
Commenting on this track, Trishika Tripati a.k.a Chuhiya said, "Chidiyaghar is always about being together and that's what exactly this track is focusing on. Chuhiya wins a car but her struggle to claim the car is the real challenge. Everyone wants to help her to collect the amount she needs to pay but the amount is out of their capacity. How are family members managing this situation is worth the watch."