President Shri Pranab Mukherjee to inaugurate; Israel President to be Guest of Honour
NewZNew (Chandigarh) : The Confederation of Indian Industry (CII) Vice President and Vice Chairman Bharti Enterprises, Mr Rakesh Bharti Mittal, today announced that the premier industry body will host the 12th edition of India's premier integrated Agri Fair, CII Agro Tech 2016, at Parade Ground, Sector 17, Chandigarh, from 19- 22 November 2016. CII Agro Tech 2016 is India's premier biennial agro technology and business fair with 92 domestic participants and significant international presence, including 47 foreign exhibitors from as many as 13 countries this year.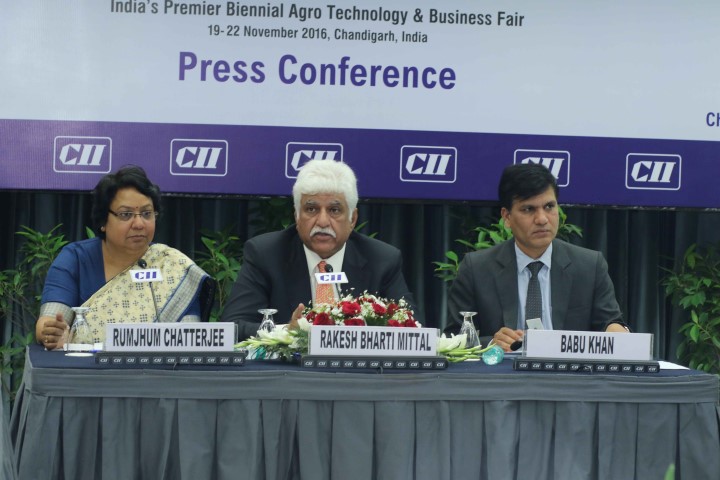 Punjab and Haryana will be the Host States for the four-day international agricultural expo while Madhya Pradesh and Gujarat as Partner States. Israel is the Partner Country for CII Agro Tech 2016. The Union Ministry of Agriculture & Farmers Welfare, Union Ministry of Food Processing Industries, Agricultural and Processed Food Products Export Development Authority (APEDA), and the Ministry of Commerce & Industry, Government of India, are Partner Ministries for CII Agro Tech 2016.
Addressing mediapersons here today, Mr Rakesh Bharti Mittal, Vice-President, CII & Vice-Chairman, Bharti Enterprises, said, "The 12th edition of CII Agro Tech 2016 is one of the biggest confluences of stakeholders from agriculture and allied sectors. I am happy to share that for the first time in the history of Agro Tech, since its inception in 1994, two Heads of the States- Shri Pranab Mukherjee, Hon'ble President of India and H.E. Mr Reuven Rivlin, Hon'ble President of Israel, are coming together to inaugurate CII Agro Tech 2016 on Sunday. Their presence and the coming together of 13 countries makes CII Agro Tech 2016 a truly international platform to showcase agricultural advancement. It highlights the growing importance of agriculture and food processing sector in India as well as the fact that CII Agro Tech 2016 is becoming a global platform."
He said CII has adopted the theme 'Building Global Competitiveness' for CII Agro Tech 2016, which is in aligned with CII's National Theme, 'Building National Competitiveness'. He added this year in CII Agro Tech 2016, CII is focusing on Technology Intervention in a big way.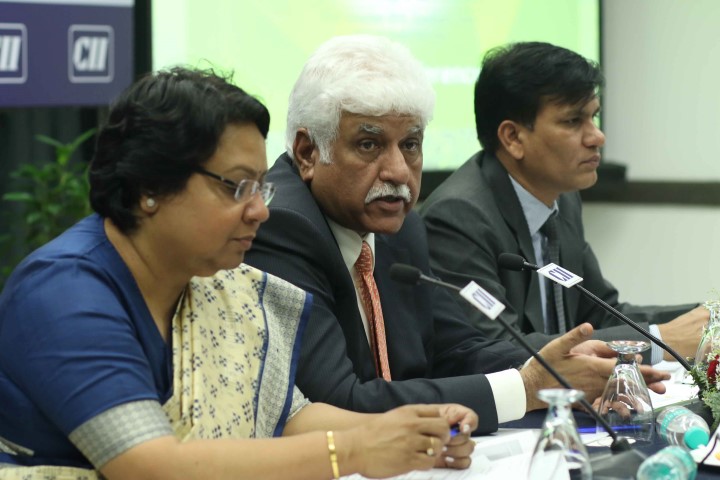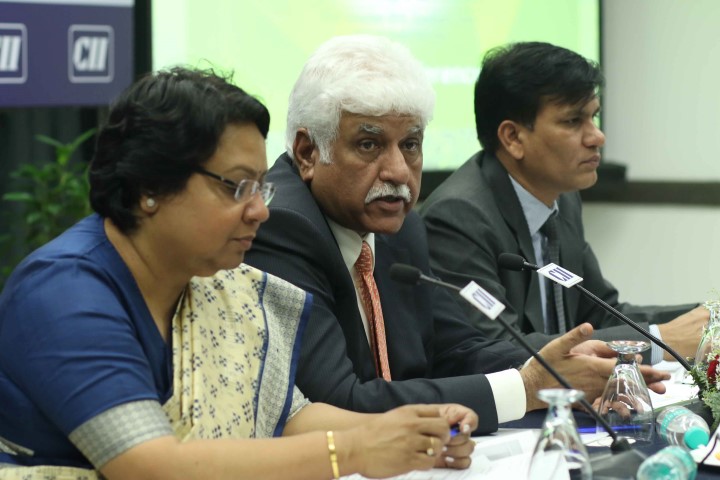 The Union Ministry of Agriculture & Farmers Welfare and Ministry of Food Processing Industries are the Partner Ministries for the fair. Punjab & Haryana are the Host States. Madhya Pradesh & Gujarat are the Partner States and exhibitors from 15 states are taking part in CII Agro Tech 2016.
"On the International Participation, we are proud that Israel is the Partner Country with Canada & Germany as Focus Countries and Great Britain as Guest Country. 12th edition of Agro Tech has participation of 47 overseas companies from 13 countries including Canada, China, Denmark, Germany, Israel, Italy, Malaysia, South Africa, Spain, The Netherlands, Turkey, United Kingdom, USA that make it truly global event," said Mr. Mittal.
He elaborated on the international conferences focusing on Rejuvenating Agriculture and promoting global competiveness. These include Indo-Canada Partnership in Agriculture:  Realizing the untapped Potentials, India-Israel Roundtable on Precision Agriculture in which 7-delegates from Tel Aviv University & Volcani Centre will apprise how India can leverage Israel technology & expertise. There will be a Technical workshop with Germany on "Challenges and Solutions for Comprehensive Straw Management" and Session on Empowering Women to Unlocking Africa's Agricultural Potential.
Giving details of AgroTech 2016, Ms. Rumjhum Chatterjee, Chairperson, CII Northern Region shared, "This edition of CII agro Tech event will play a pivotal role in creating a common platform for the farmer community to engage with the industry to explore, learn and adopt new and emerging technologies and farming practices aimed at improving overall productivity and consequently rural income. Apart from large domestic participation, this year CII Agro Tech 2016 has significant presence of international players in food processing and agriculture sector.  We have also envisaged several theme based conferences & country specific sessions to build capacity and capability in Indian Farming Sector."
Ms. Chatterjee said CII has also scheduled a focused discussion on 'Doubling of the Farmers Income by 2022'. The objective is to come out with a roadmap and clear action plan for all the stakeholders to work towards achieving the vision of Hon'ble Prime Minister India to double the farmers' income in next 5 years.