Aakash Chawla, a city based singer today released his first Punjabi number 'Perfect Piece'by A.K. Productions at Chandigarh Press Club here. The video, which will be soon available on prominent Punjabi music TV channels has been Directed by Bobby Bajwa, famous Singer and Director, while it has been Produced by Rakesh Puri, who were also present at the release function here today.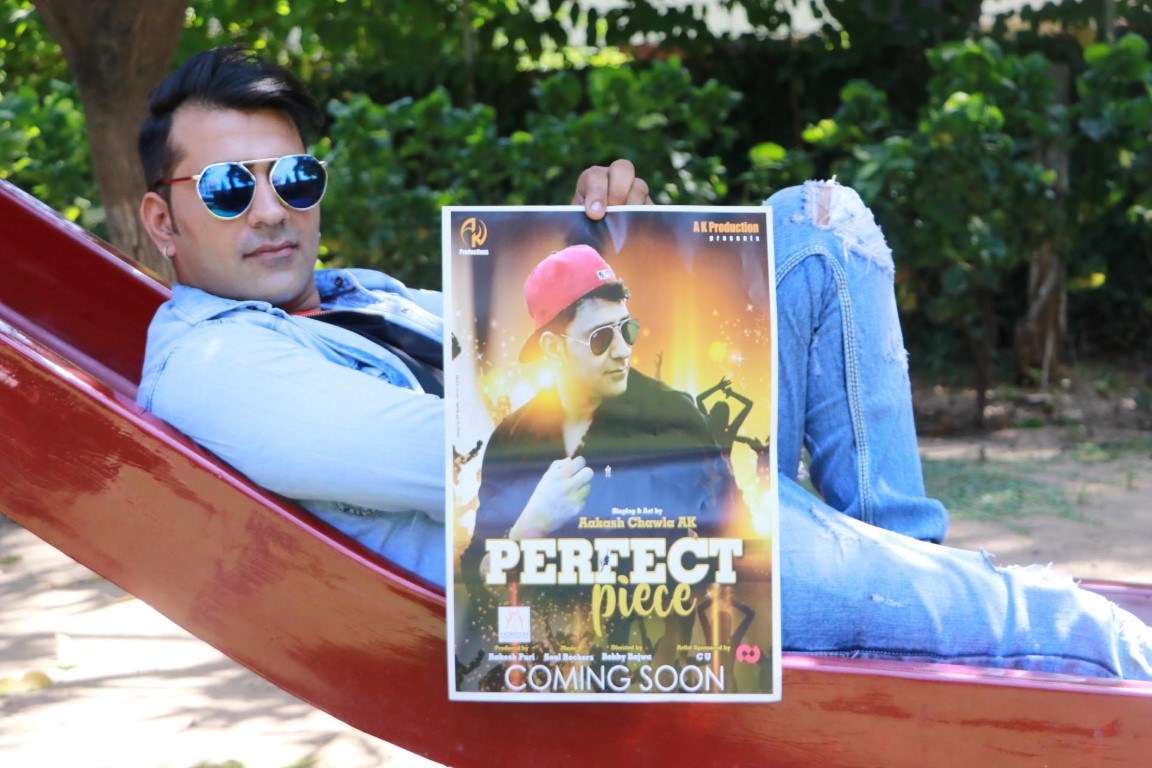 The song will be released on Punjabi television channels like Punjabi Hits and Josh from September 30 onwards. The music in the song has been given by Soul Rockers. The track was released by Bobby Bajwa who is a renowned Director. He had started his career in 2000. He has done over 300 videos, including commercial advertisements, documentary films, and a short film.
Aakash Chawla, 24, happens to be a Bachelors in Information Technology (IT) and has previously modelled for reputed brands like Max Lifestyle and Reliance. He has also done a number of calendar shoots.
Giving the information, Aakash said, he always had a passion for singing and finally he has got a break and now coming up with his first number. Chawla, informed he has signed up with Dilip Sen, famous Bollywood music composerfor a romantic number scheduled to release by year end.
He said he was to initially model for this song 'Perfect Piece', which he was offered by Soul Rockers. But instead he was himself taken as the singer for this song as he felt that he could actually sing the song well.
"I have no experience in commercial singing but was always interested in making it a career. I have recently started formal training in singing from a trainer in Sector 48 here", said Aakash.
While giving the information about the theme of the song, he said, the song is a light-hearted peppy Punjabi party number about a pretty Punjabi girl and goes on to appreciate his beauty.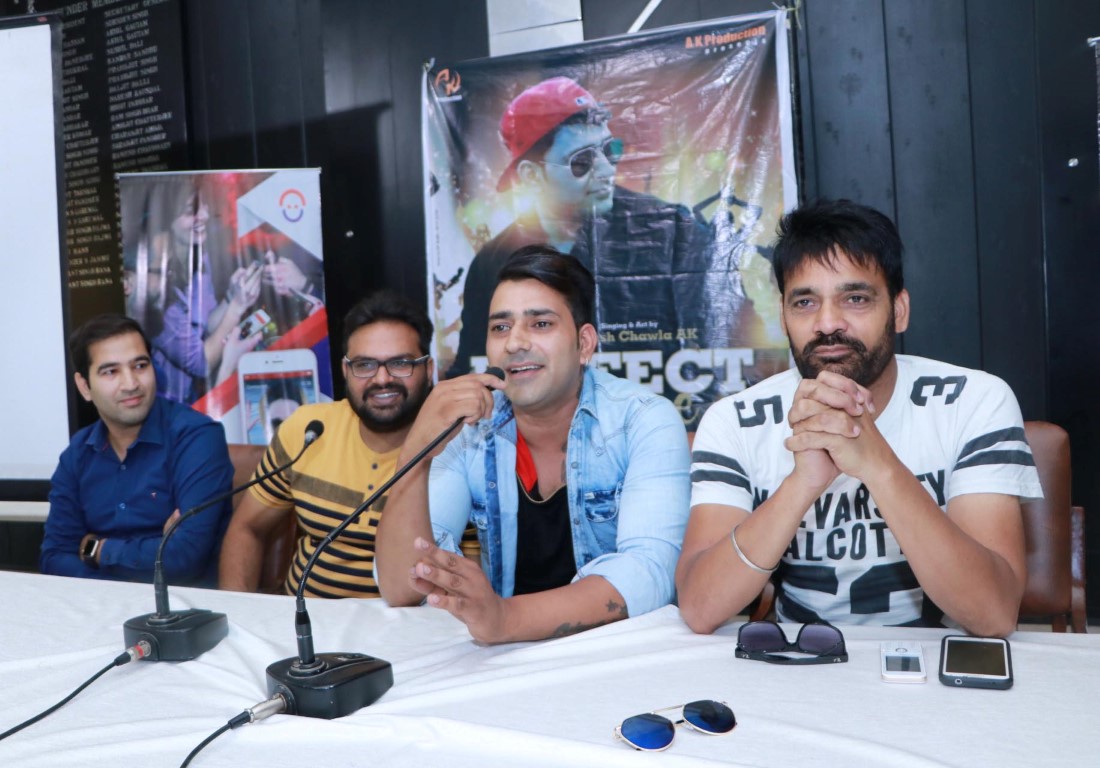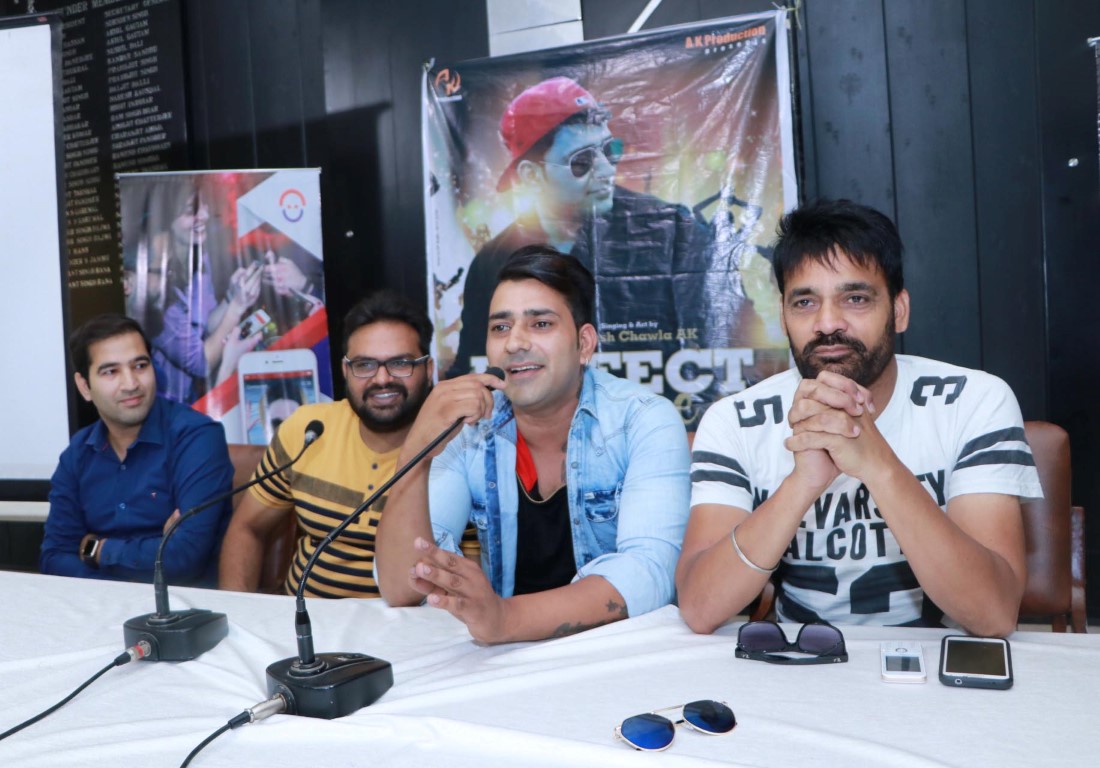 The artist has been sponsored by CU, an app which is made for local merchants to increase their online presence and increase their customer database.
Bobby Bajwa, while speaking to media persons said, Aakash is a promising singer, and has the potential of making it big in the Punjabi music industry. He said, the video will be released shortly and has been shot in a disc.