City tattoo artist creates a niche for himself, designs tattoos for celebrities: Meet 26-year-old Pardeep Singh a tricity based tattoo artist who is giving a whole new meaning to tattoo as an art and also as a career.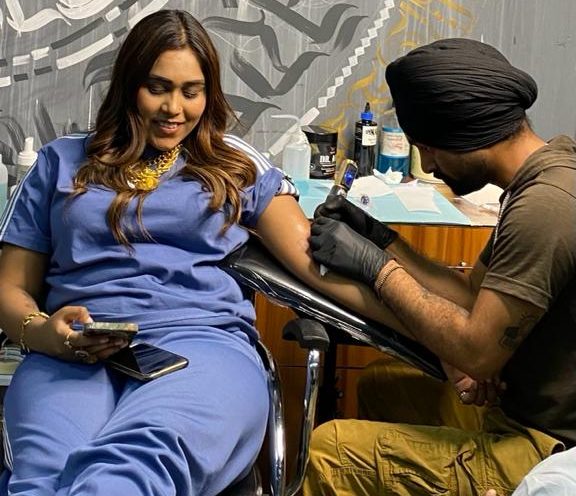 He has done tattoo art pieces for renowned celebrities like Neha Kakkar's husband Rohan Preet Singh and Bollywood singer Afsana Khan and her husband.
Pardeep Singh says, "Tattoos have made a niche for themselves in the  fast changing fashion world – inking body parts with different colourful patterns, portraits, quotes and names has evolved as a new style statement these days."
According to Pardeep Singh, 'Tattoo artist' is an offbeat career option but one which is growing fast these days thanks to the demand for tattoos by not just celebrities but people from all walks of life – particularly youngsters.
Explaining the reason for the rising trend of tattoos among the youth, Pardeep further says, "Tattoos have become a new form of expression and identification for oneself. Everyone has his or her own story and thus tattoos have become a unique way to tell one's own story, which speaks aloud about one's message and character."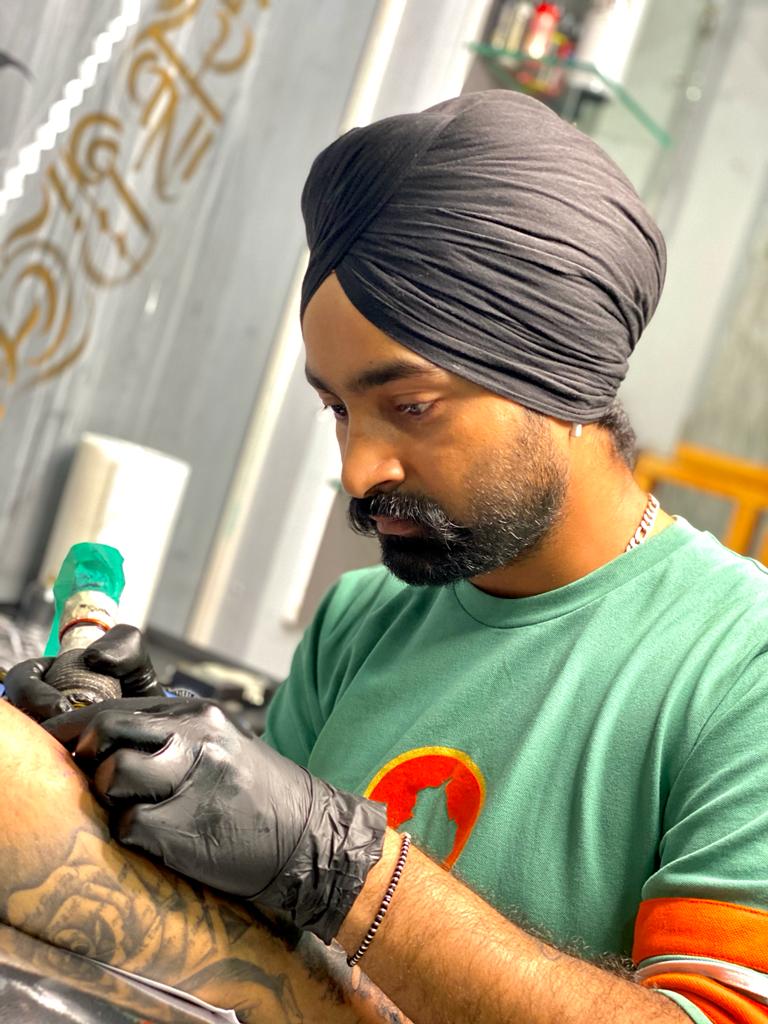 Asked about the reason why the industry is growing exponentially Pardeep says, "Tattoos are now a fashion accessory if you have  a nice creative tattoo done on your inner arms, and other visible body parts you are considered to be in sync with the latest fashion trends. Tattoos are gaining as a preferred accessory to one's wardrobe dressing. Apart from the fact that tattoos are considered a bold fashion statement, youngsters too seem to be fuelling the trend by asking artists for some unique tattoos."
"Couples are also joining the 'tattoo bandwagon' by getting their lover's portrait or some other love tattoo done for their  partner", adds Pardeep.
The parts apart from inner arms that are popular for getting tattoo art done include the outer collarbone, upper chest, back , upper thighs, hairline, shoulders & calves etc.
Pardeep says that it was his love and passion towards this art which made him become a tattoo artist .  "Once you follow your passion in a focused manner you start getting a hold on basic concepts about the art  which if you practice rigorously helps you in becoming a sought after tattoo artist. All tattoo artists have their specialization and signature style. Like for me, my niche is creating  realistic tattoos. Realistic tattoo art style results in tattoos that are like a photograph or a real-life 3D object," explains Pardeep.
Talking about the latest trends of tattoos, Pardeep says further, "Portraits and small and medium sized tattoos with details are pretty much in demand. I think that is going to be mainstream for the next 5-7 years at least. It's because now people are understanding the power a tattoo has plus the cover-ups on small pieces is easy so that's another reason."
Pradeep Singh has set up his startup tattoo studio  '11art_tattooz' at Omaxe City in New Chandigarh.