CP67 Mall invites you to Indulge in Opulence at its Raksha Bandhan celebrations: As the vibrant festival of Raksha Bandhan approaches, prepare to immerse yourself in a realm of unparalleled sophistication and heartfelt connections, courtesy of CP67 Mall.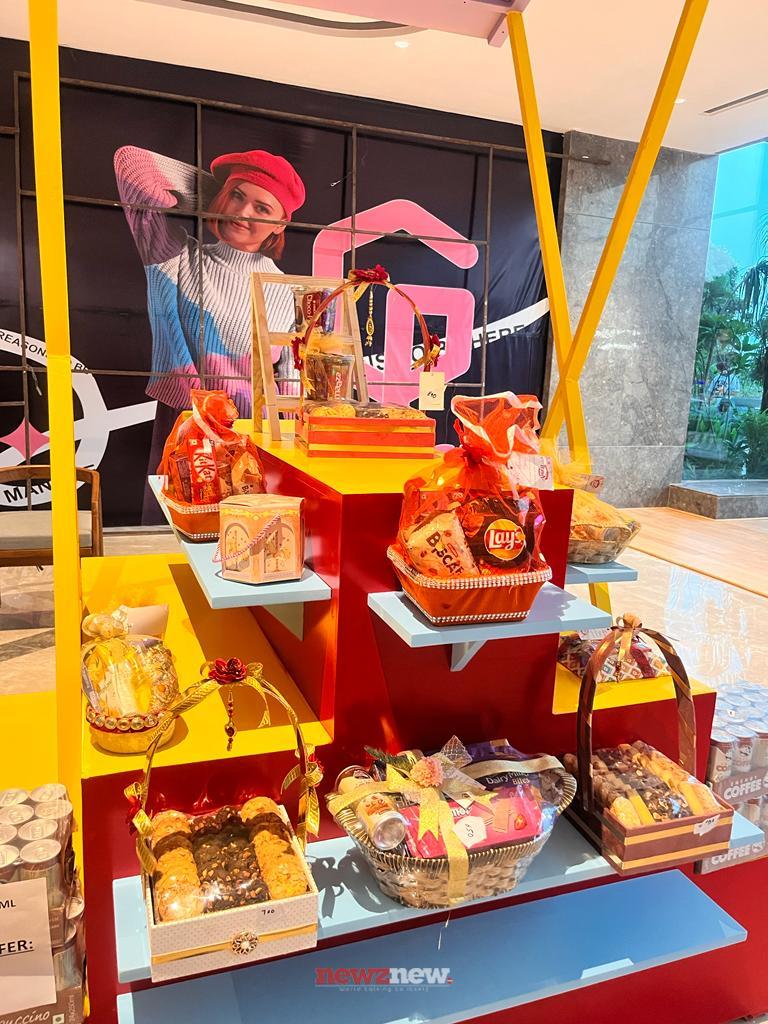 Set to grace the heart of the region, the upcoming CP67 Mall is poised to elevate this year's celebrations to new heights, curating bespoke experiences that will etch every occasion into the memories of its visitors.
As part of the festivities, CP67 Mall is inviting you to a truly 'Opulent' Raksha Bandhan Celebration starting today, August 26th to August 30th 2023. This celebration promises an artful blend of Rakhi-themed décor and an enchanting Rakhi Bazaar. Start pampering your sibling with love and luxury, as you indulge in the joy of giving and receiving which is a novel and fun part of Raksha Bandhan.
"Rakhi isn't just a thread; it's a tapestry of emotions that deserves nothing but the finest touch," affirms Mr. Umang Jindal, CEO, Homeland Group. "CP67 Mall envisions this Raksha Bandhan to be a prelude to the kind of celebrations we are committed to creating. Each celebration here will resonate uniquely, touching hearts and weaving stories for generations to come."
CP 67 mall is nestled in the heart of Mohali, the city which has emerged as the beating heart of North India. Occupying a strategic spot on the Airport Road (Mohali) which makes it the most visible and accessible retail hub, CP67 Mall embodies the opulence, larger-than-life spirit, and immersive inclusivity that Punjab stands for.
A city where people from diverse parts of the country converge for work and living, Mohali reflects Punjab's rich cultural heritage that is cherished by both locals and embraced by immigrants. This cultural amalgamation turns any celebration into an extravagant affair, as everyone wholeheartedly embraces the grandeur and fun it offers.
The heartbeat of the upcoming CP67 Mall is its promise to breathe life into every festivity, making each celebration not just an event but an immersive experience. The inaugural Raksha Bandhan Celebration, scheduled from August 26th to August 30th, 2023, offers a glimpse into the wonder that this destination will offer.
At the heart of the festivities lies an Opulent Rakhi Bazaar, a unique ensemble of stalls that epitomize luxury, exclusivity, and thoughtfulness. Within its embrace, visitors will discover not just Rakhis, but meticulously crafted symbols of affection that mirror the beauty of sibling bonds.
Adorned with exquisitely designed Rakhis, Ethnic Footwear including elegant Punjabi Juttis, Rakhi Hampers filled with delights, captivating Home Décor items, dazzling Jewellery, and Personalized Gifts tailored to perfection, among other exquisite offerings, this collection echoes the richness of our diverse traditions.
These bespoke gift options are a testament to the sentiment of giving and receiving, meticulously crafted by the finest hands to make this celebration truly unforgettable.
CP67 Mall isn't merely a venue; it's the soul of celebrations, where each occasion receives the touch of artistry and luxury it truly deserves. Every celebration held here becomes a one-of-a-kind experience, where stories are woven, memories etched, and joy ignited.
As the days draw near to the grand opening of CP67 Mall, the anticipation for the many more extravagant celebrations grows in the hearts of the region's residents. The Raksha Bandhan event is poised to mark the beginning of a new era where every celebration is transformed into an affair of opulence, and every festivity turns into a work of art.
Join us as we unveil the heart of the region, where celebrations are not just observed, but cherished in a tapestry of luxury, art, and emotion.