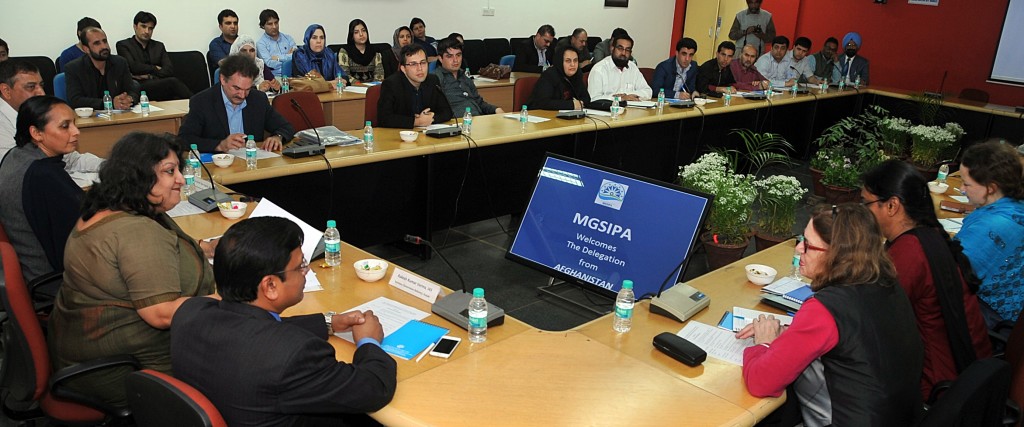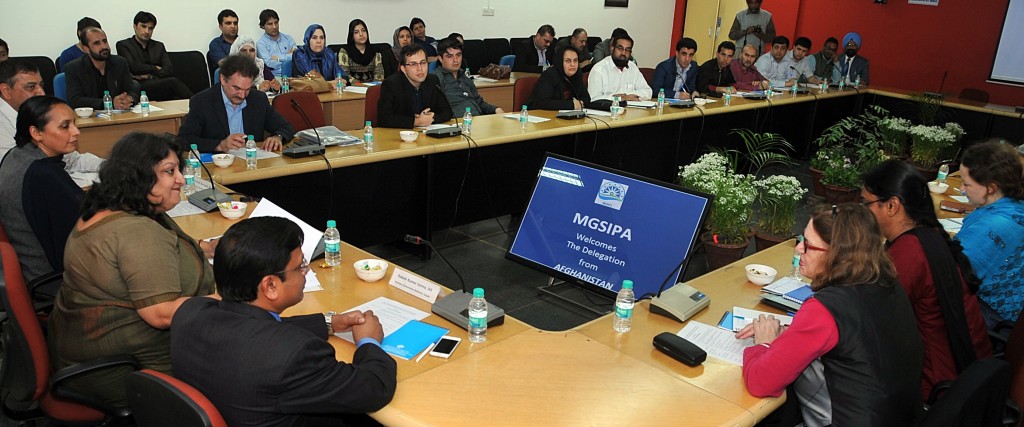 NewZNew (Chandigarh) : A delegation from Afghanistan, comprising of 49 civil services officers and professors of public administration from the universities of Balkh, Heart, Kabul, Kandahar and  Nangahar visited Mahatma Gandhi State Institute of Public Administration (MGSIPA), Chandigarh as part of an endeavor to strengthen public administration education in Afghanistan. The visit was co-ordinated by Dr Suzanne Griffin, Project Head, GiZ (Germany) and Dr C Sheela Reddy, Associate Professor, Indian Institute of Public Administration, New Delhi.
During an interactive session the scholars from Afghanistan appreciated Punjab Government's landmark initiatives to provide all citizen centric services to common masses on a single click at their doorsteps. They understood in depths that how Punjab had become the first state in the country to successfully launch e-SARKAR to witness paperless governance. A detailed presentation was also made in this regard by Secretary Governance Reforms Mr. Rakesh Verma. He also explained the structure of government in India and gave an overview of the Punjab Governance Reforms Commission and implementation of its various recommendations for the benefits of citizens of the state. He elaborated on the various services being provided to citizens under the Punjab Right to Service Act, 2011. He added that the government was committed to ensure that all services were delivered to the citizens in a given time-bound manner. Mr. Verma added that a citizen's portal would be created soon where all citizens can avail different services provided by the government at one place without moving from one website to another.
Mrs. Raji P Shrivastava, Director, MGSIPA while welcoming the delegates briefed them about the ongoing training and research activities of MGSIPA. Mrs. Gurpreet Sapra, Special Secretary, Department of Personnel, Government of Punjab explained the functioning of the civil service in Punjab.
The delegates interacted with the officers of the Punjab Government on various issues such as, administrative reforms, population, family system, challenges faced while implementing e-Governance projects, change management, etc.
The civil servants from Afghanistan pointed out that they have just started administrative reforms and the young civil servants  of Afghanistan with their exposure and  learning from  across the world have been contributing to the growth and development of the country as was evident during the last 10 years. The delegates expressed a desire to know more about Punjabi dance and music and appreciated its universal appeal. They also wished to have further interactions with Punjab government and its academic institutions via Skype or video-conferencing on the subjects of e-governance and public service delivery. They felt that such inputs would enable them to lift the standards of these services in the interior parts of Afghanistan.