Delhi Academy of Medical Science (DAMS) situated at sector 47C organized a digital seminar  via  satellite link to crack National Eligibility Cum Entrance Test for Post Graduate Programme (NEET PG) organized by National Board Examination (NBE). The seminar held at Talkatora Stadium, Delhi and was broadcasted through satellite in Chandigarh and other centers, through which 25000 students from 150 centers across the country participated in this seminar.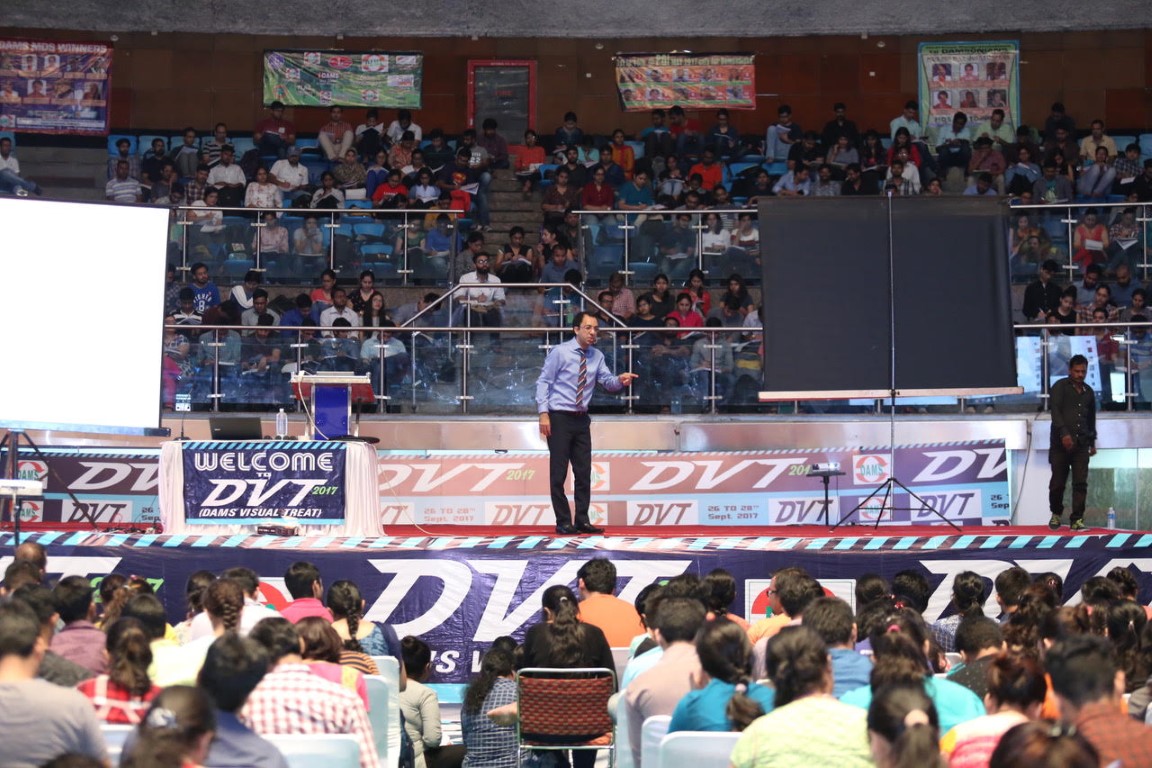 The major objective of the seminar was to guide the aspirants who are looking to crack National Eligibility Cum Entrance Test for Post Graduate Programme (NEET PG) to get admission into MD/MS/Post Graduate Diploma Courses organized by National Board of Examination (NBE). The important aspects about the Entrance exam are discussed in this seminar, the general tips to crack the exam, selection process, paper pattern, Marking Scheme and Subjects to be focused. The aspirants who want to crack the exam should know the importance of setting goal with pre-planning and its execution.
This seminar featured different session on various medical topics like Radiology, Pathology, Obstetrics, Gynecology, Surgery and its instruments, Microbiology, Ophthalmology, Dermatology, Pharmacology and Orthopedics etc. Students were very much excited with the twist and turns in the exam pattern. It was extremely interactive session, where students came forward to converse and clarify their doubts. This seminar provided helpful insights to students for acquiring their maximum potential
 Dr. Sumer Sethi -Director Delhi Academy of Medical Sciences said that these specially prepared digital lectures are prepared to give you the edge over others and you will definitely gain something fruitful which will help you to crack medical examination. He also emphasized to utilize precious time to solve the patterns of questions which are asked from  micro level of your subjects so it become necessary to read each and every minute fact.