Dental Colleges to Be Equipped With Super-speciality Facilities, Implant Centres for 5 Govt Hospitals in Punjab: With an aim to ensure world-class oral healthcare facilities at all the government hospitals and medical colleges in the state as per the vision of Chief Minister Bhagwant Singh Mann, Punjab Health and Family Welfare Minister Dr Balbir Singh on Thursday announced slew of projects including upgradation of both the Government Dental Colleges— Amritsar and Patiala— to ensure super-speciality facilities including Trauma ward, besides, setting-up of Advanced Dental Implant Centres and introducing Orthopantomagram (OPG) machines at district hospitals.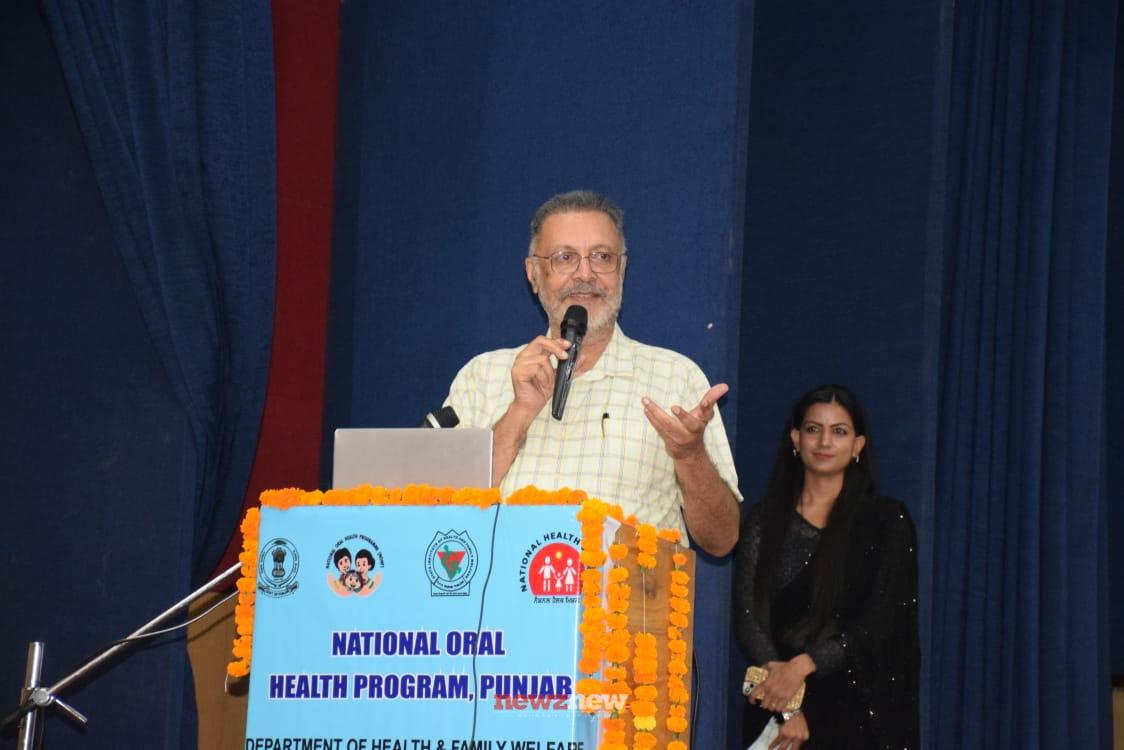 "We will also incentivise the doctors (dentists) doing good work at district hospitals by felicitating them and placing them directly at Medical Colleges," he said while exhorting dentists to have specialisation in their domain by learning advanced dental procedures. He also announced to fill all the vacant posts of dental doctors in the state.
Pertinently, this is for the first time that Advanced Dental Implant Centres are being established at five district hospitals including Mohali, Patiala, Jalandhar, Rupnagar and Amritsar, while, the hi-tech OPG machines— a panoramic scanning dental X-ray of the upper and lower jaw— are being introduced at two district hospitals including Amritsar and Mohali. After the success of these two pilot projects, the services will be extended to all the district hospitals.
Dr Balbir Singh, who was presiding over the 5th Annual Dental Reorientation Training Session organised under the National Oral Health Programme (NOHP) Punjab for 280 Medical Officers (Dental) of the state in Mohali, also lauded the efforts of NOHP Punjab in providing oral healthcare facilities to the people of Punjab. As many as 5431 complete dentures were given free of cost to the patients in Punjab this year, while, 67478 school children and 48028 patients were screened and treated for various oral diseases during last year's dental fortnights conducted throughout the Dental OPDs of the state, he added.
The Health Minister also felicitated districts, which had fabricated the maximum number of complete dentures during the Dental Fortnights, besides, honouring Medical Officers (Dental), who had conducted a maximum number of oral surgeries in the year, displaying best IEC material in Dental OPDs or for conducting innovative anti-tobacco awareness activities on World No Tobacco Day.
Director Health Dr Adarshpal Kaur, while addressing the gathering said that this annual in-service reorientation training session was aimed to bring the Medical Officers (Dental) abreast with the latest treatment modalities in the field of Dental Implants, Prosthodontics and Orthodontics.
Speakers including Professor and Head Oral Surgery Government Dental College, Amritsar Dr Nitin Verma, MDS Prosthodontics Dr KBS Kuckreja and MDS Prosthodontics Dr Vikas Gupta and MDS orthodontics Dr Puneet Sharma conducted the scientific session of training by delivering lecture presentations on technical advancements and latest dental procedures to dental surgeons of Government health facilities.
Meanwhile, Deputy Director (Dental) Dr Surinder Mall assured the Health Minister that oral health facilities in the state will be further improved.
On the occasion, Director Family Welfare Dr Hitinder Kaur, Principal SIHFW Dr Jaswinder Kumari, Civil Surgeon Mohali Dr Mahesh Ahuja, Director Procurement PHSC Dr Pawanpreet Kaur and State Nodal Officer (Dental) Dr Navroop Kaur were also present.