newznew (Chandigarh) : Dhaba food is a popular dining out option for most people in Punjab and Chandigarh. But when it comes to authentic dhaba stuff, one name that stands out clearly is Chandigarh's Pal Dhaba.
Located in Chandigarh's bustling Sector 28 market, which is known for its numerous shops selling car accessories and vehicle repair outlets, Pal Dhaba has acquired the reputation of being the market leader among all such eateries that serve the palate of Chandigarh residents and even those coming from neighbouring states.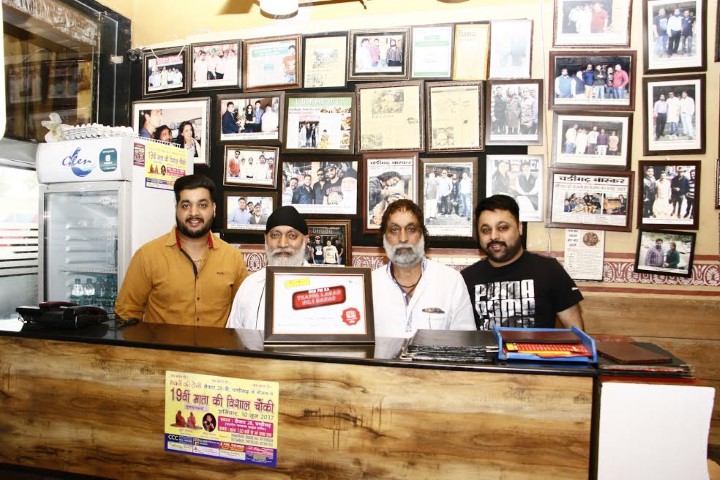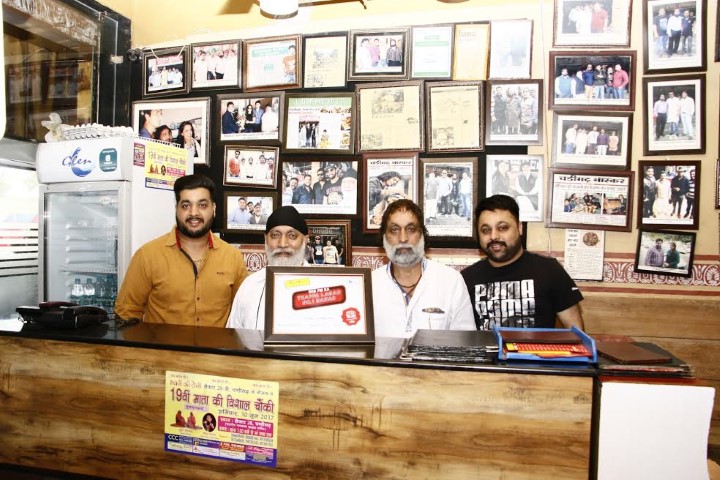 Be it mutton curry, brain curry or chicken curry for diehard non-vegetarians or dal fry, cheese tomato, baingan bhartha and shahi paneer for vegetarians, Pal Dhaba certainly makes the mouth water even at the cost of those extra calories.
"Pal Dhaba has been a leading name in its field for a number of years. Our dishes are well savoured – from the common man to the rich and famous. Our effort is to provide authentic, traditional home-style food to our customers with pride," Pal Dhaba co-owner Prithpal Singh told journalist while receiving Award ..
Founded in 1960 by Ashok Kumar Bhola, the dhaba has become a popular eating joint among people across all ages and social strata. The dhaba came into existence when Chandigarh was itself coming up as the country's only planned urban centre.
The dhaba is equally popular during the day time, even though one has to wait to get a table in the evening. Spread over two showrooms and two booths, the dhaba can accommodate nearly 125 people at any given point in time.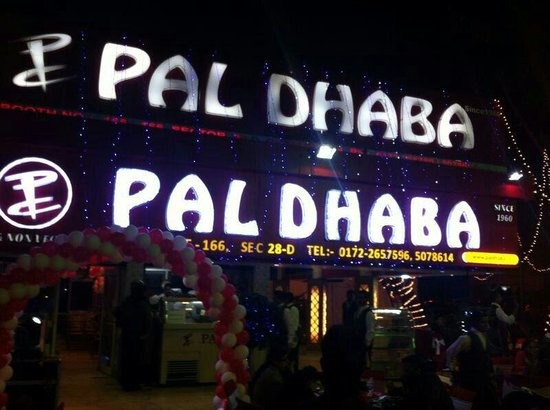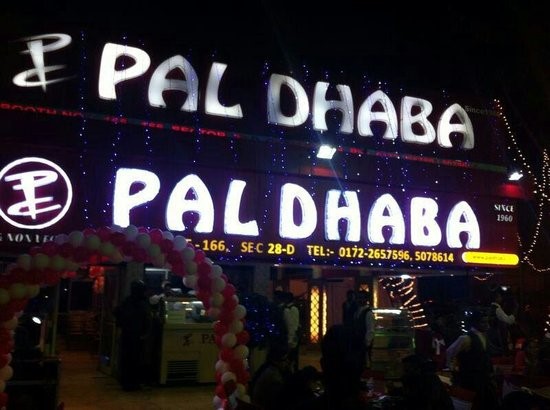 "The food here is authentic and one does not really mind the extra calories from the oil- and ghee-rich dishes. The taste is a killer, especially with non-vegetarian dishes. The quick service ensures that you are not with an empty stomach for too long," Rajeshwar Sharma, a resident of nearby Zirakpur town, told Journalists present.
The popularity of Pal Dhaba can be gauged from the fact that Canadian Prime Minister Stephen Harper decided to eat food here with his entourage and local guests in November 2012 after he was told about the food by the then Canadian Consul General in Chandigarh, Scot Slessor, himself a great lover of Punjabi dhaba food.
It is another matter that the local administration and police allegedly scuttled Harper's visit to Pal Dhaba on "security grounds" but allowed him to have food at another dhaba 200 metres away. Since the VVIP visit plan to Pal Dhaba was made earlier, its owners had got the entire place renovated and even brought in new cutlery.
While most of the seating is inside, in the evenings the dhaba spreads out tables and chairs on the pavement outside.
"It feels great to eat food out in the open, right under the stars. The place always looks full. Even though some people might find the food spicy, it is worth the risk," Parminder Singh, a resident of Patiala who visits the dhaba every time he comes to Chandigarh, told reporters.
The walls of the dhaba are adorned with photographs of film stars and other celebrities who have eaten there. Numerous write-ups in leading publications too hold a place of pride on the walls.
Even though Chandigarh has other popular dhabas and eating joints, Pal Dhaba certainly is way ahead of all competition.