The event was organized at Sri Hargobindpur and Miani on 9th June and at Hoshiarpur on 10th June
More than 2000 farmers attended the event
Dhanuka Agritech's safety kits were distributed to farmers along with literatures on various crops & note to be followed for doubling income
Dhanuka Agritech Limited, India's leading agrochemicals company organized a two-day 'Krishi Sammelan' for farmers in Punjab. The convention took place at Sri Hargobindpur and Miani to discuss various approaches for doubling farmer's income. The meet was attended by Sri Gajendra Singh Shekhawat, Hon'ble Minister of state for Agriculture & Farmers on the first day and Smt. Krishna Raj Hon'ble Union Minister of State for Agriculture on the next day, who motivated farmers to adopt safe and modern farming techniques for increasing yield. Mr. Vijay Sampla, Minister of State for Social Justice and Empowerment in India was present on both days.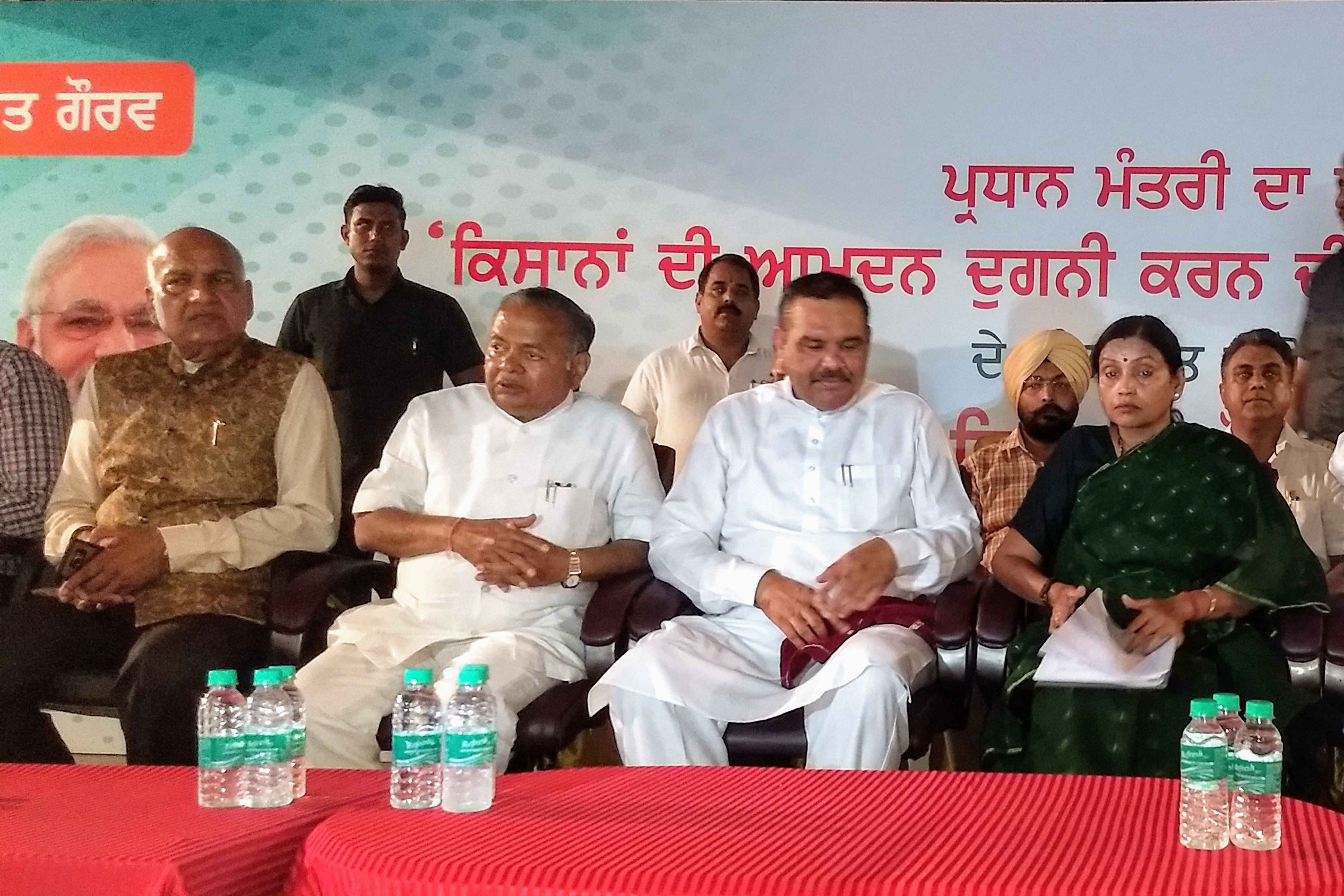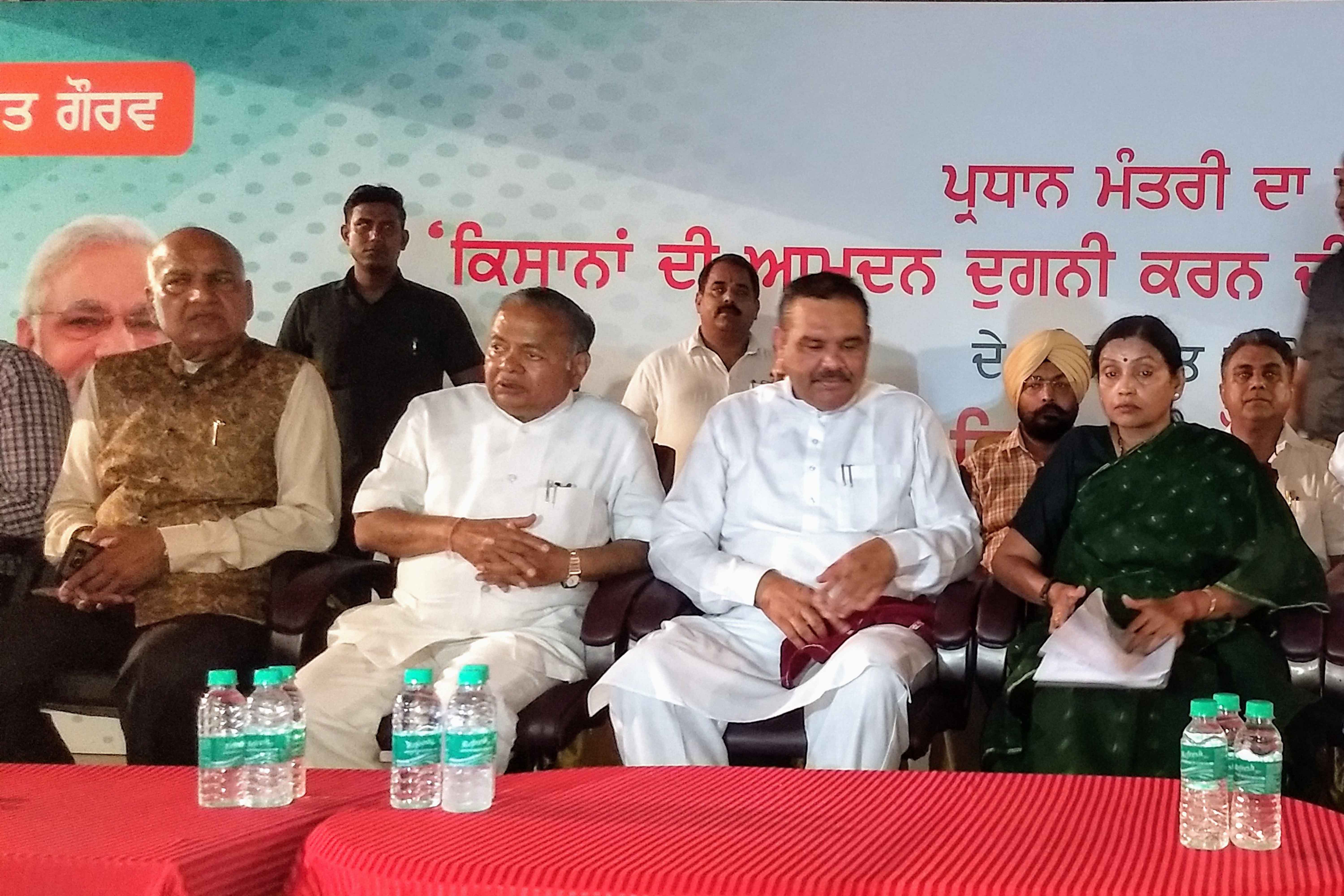 More than 2,000 farmers from various parts of Punjab attended the seminar and were largely benefited by it. Dhanuka Agritech also distributed safety kits to farmers for personal protection and encourage good agricultural practices. Furthermore, the company awarded a few farmers of Punjab for their continuous efforts in improving crop yield by using modern technologies through DKKNT (Dhanuka Kheti Ki Nai Takneek) such as soil test for maintaining soil health, crop insurance, use of hybrid seeds, judicious use of agro chemicals, saving water etc.
Through such initiatives, Dhanuka Agritech endeavors to help the farming community to achieve a better livelihood. The company educates them on ways of maximizing production and thus helps increase their income. During the seminar, Dhanuka Agritech Limited also highlighted their approach DKKNT (Dhanuka Kheti Ki Nai Takneek), which is focused on providing end-to-end farming solutions through training and educating farmers. Under this approach, the company aims to minimize the crop losses and improving yield.
R.G. Agarwal, Chairman Dhanuka Agritech Ltd., said: "Agriculture industry is one of the highest contributors to our country's GDP, hence it is important to work for betterment of farmers. Dhanuka Agritech Ltd. is working towards providing better solutions to farmers and enhance their livelihood. We organize such seminars at regular intervals in various parts of India. They help us understand the on-ground problems. This is the first time we have organized a Krishi Sammelan on such large scale in Punjab and we are overwhelmed with the response received from the farmers".
Krishna Raj Hon'ble Union Minister of State for Agriculture said, "Our motive is to increase farmers income and make it double by 2022. We are continuously working in same direction. We sincerely appreciate the work done by companies such as Dhanuka Agritech Ltd who are taking innovative steps to improve farming practices. Chairman Sri R. G Agarwal has done great job by introducing revolutionary changes to farmers and we appreciate company's effort of teaching scientific farming technologies time to time, which help farmers to rea maximum benefit".
Dhanuka Agritech Ltd. through its various initiatives is working towards achieving vision of Hon'ble PM Shri Narendra Modi of doubling farmers' income by 2022. In past, company has organized seminar like these in various parts of India.
one of the largest market penetrations. Dhanuka Agritech currently has 30 Branch offices across India and 48 warehouses.